Estepona Holiday
Prepare to be bowled over with the beauty of Estepona's ever-giving coastlines. Take a pinch of traditional Spanish culture in the charming old town with a dreamy stretch of the Costa del Sol's sweeping soft sands and outdoor dining settings that'll make your heart swoon – Estepona holidays have so much to give. If you're seeking an intoxicating mix of time-honoured Estepona treasures, cheery tourist attractions and beaming year-round sunshine, then you're in the right place.
Gran Hotel Bali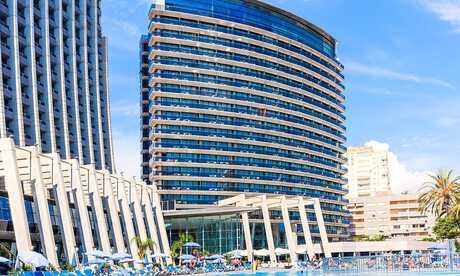 7 nights
Bed and Breakfast
Return flights from London Gatwick
Dynastic Hotel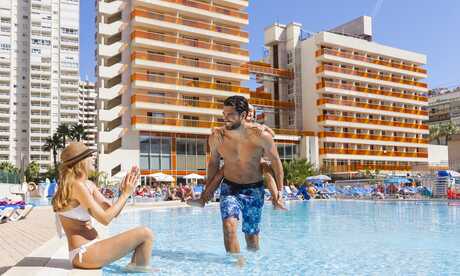 7 nights
Half Board
Return flights from London Gatwick
Hotel Gala Placidia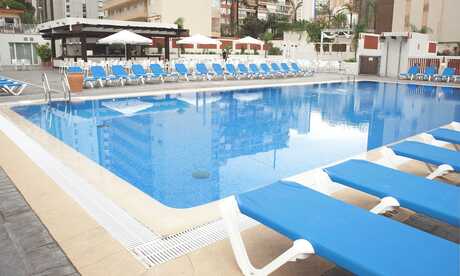 7 nights
Half Board
Return flights from London Gatwick
Marina Benidorm Hotel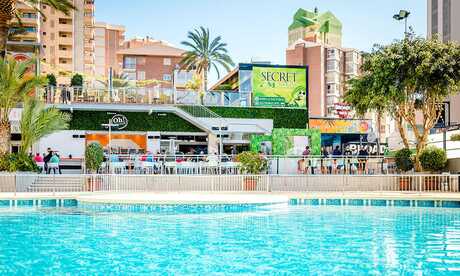 7 nights
Room Only
Return flights from London Gatwick
Sol Pelicanos Ocas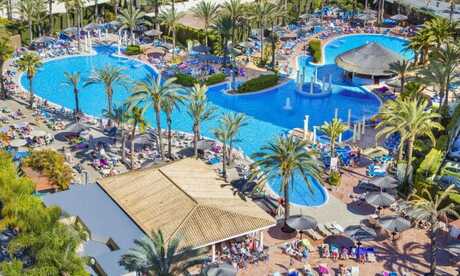 7 nights
Bed and Breakfast
Return flights from London Gatwick
MedPlaya Flamingo Oasis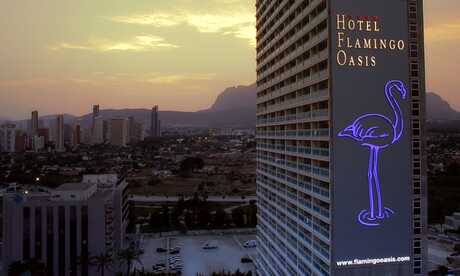 7 nights
All Inclusive
Return flights from London Gatwick
Hotel Gran Cervantes by Blue Sea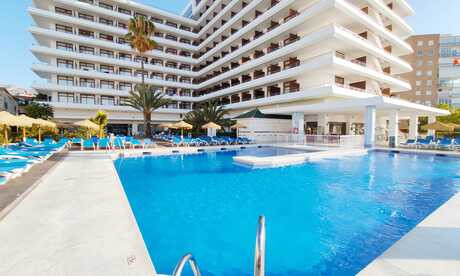 7 nights
Room Only
Return flights from London Gatwick
Sandos Benidorm Suites
7 nights
All Inclusive
Return flights from London Gatwick
Magic Cristal Park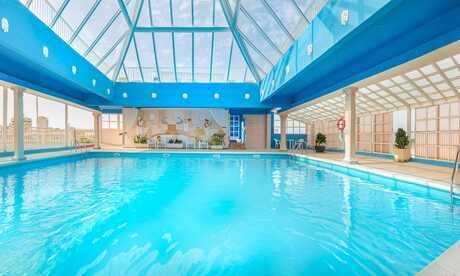 7 nights
All Inclusive
Return flights from London Gatwick
Why Holiday in Estepona?
Bask in blissful sunshine by the blue ocean waters, wine and dine Mediterranean-style in pretty port settings or take to the shores for boat trip views beyond your wildest daydreams. Holidays in Estepona tick all the boxes when it comes to beach breaks, we are in the Costa del Sol after all!

To make it even better, this long-standing beach holiday favourite has a bucket load of hotels to suit every taste, from budget-friendly breaks in self-catering suites to five-star luxury by the sea and All Iinclusive holidays for the whole family. So no matter whether you're headed off on a heavenly romantic holiday with your loved one, a Spanish family fiesta to remember or a last-minute escape with your mates – this attractive Andalusian town is sure to wow.
Beaches
With a whopping 21km of coastline under its belt and a plethora of phenomenal beaches, Estepona isn't short of sun, sea or sand. For a secluded cove that's a hotspot with locals and tourists alike, we'd recommend Playa del Cristo. This corner of coastline takes a break from the hustle and bustle of the busy promenade, so for those who like to lay back, relax and unwind – it's perfect.

But if beachfront bars, lively vibes and open sands are your kind of thing, then La Rada beach should be your first port of call. This golden stretch of seaside is over 3km long, running along the palm-tree studded promenade, with gentle ocean waters twinkling in the sunshine and striking mountainous landscapes in the backdrop. Saladillo Beach is also a hit! One of the longest and biggest bays in town, with over 6km of fine sands, jet-ski rental and watersports, it's great for those seeking a spot of beachfront fun.
Food and Drink in Estepona
Foodies seeking a first-hand taste of true Estepona cuisine should head straight for the Marina, with restaurants and bars for as far as the eye can see, you'll be in for a taste bud-tingling treat. Stop off in the afternoon for a quick coffee-fix and watch on as the boats bob along the tranquil waters, tuck into a fresh seafood-themed lunch or saunter over after sunset to wine and dine in style.

But what can you expect to find on your plate in Estepona? Well, this old fishing village stays true to its roots, with fresh seafood being a big hit here. For a scrumptious Andalusian feast, find a freidurías, these small shops are Spain's answer to fast food and will fry fresh seafood for you before your very eyes. From tasty fried shrimp to crispy squid – the choice is yours.

Another Andalusian delicacy you'll find in the Estepona Old Town is the world-famous churros con chocolate . A dish of delicious fried dough strips dusted in sugar and dipped in a silky chocolate sauce, this is true comfort food with a Spanish twist. Popular with any pudding connoisseur, these mouth-wateringly good treats make the perfect after-dinner treat.
Visiting Estepona
Top of the list if your visiting Estepona has to be famous Old Town. When roaming these fairy-tale-like streets you'll discover narrow passages, twisting roads and open-air squares that are drenched with a picturesque floral touch. Estepona's Old Town will have you wondering which way to look, as leafy ferns, cherry-red flowers, breezy palms and twisting olive branches sprout delicately out of brightly-coloured pots in almost every direction. Find yourself lost amidst eye-catching side streets boasting bright balconies, pretty mosaic-style tiles, stunning water fountains and traditional Spanish churches. With calming blue skies, chirping birds and chiming crickets sounding in the background, it's a lunch spot like no other. You'll also find some of the best tapas in town among these winding streets, so it's a win-win. Whilst you're wandering around town it's a great time to go mural spotting too and see how many of the brightly coloured artistic paintings you can see scattered along the whitewashed buildings of Estepona's streets.

If you're the adventurous type, you'll fall in love with the natural park of Sierra Bermeja. The remarkable red mountains and lush green forests here are heavenly for hiking, so be sure to pack a picnic (and your camera). Discover colourful birds, prestigious sea views and vibrant floral displays with a woodland walk around this magical natural setting – trust us, you won't regret it!

Golf enthusiasts will feel right at home in Estepona, with courses for all levels and abilities, it's one of Spain's most popular resorts for golfing holidays. If you like a challenge, go take on the popular Estepona Golf Course or opt for the more relaxed, scenic course of Paraiso Golf Club just a little further down the road. With an impressive mountainous backdrop and beaming sunshine, it's the perfect setting to swing a few shots with your golfing buddies.
Useful Info for Visiting Estepona
It takes three hours to fly to Estepona from the UK and they are one hour ahead of the UK. The local language used in Estepona is Spanish, so be sure to practise your please "por favour" and thank you "gracias" before you travel. The local currency in Estepona is the Euro; change your currency before you go so you can grab a "cerveza" in the sun.

Estepona is blessed with a toasty sub-tropical climate, so if you're visiting in summer, you're in for hot beaming sunshine averaging around 28 °C in July and August. Spring is still a good time to visit, with mild Mediterranean temperatures reaching between 22-26°C throughout May, June, September and October.
Search the sunshine.co.uk website:
×