Majorca Holidays
The largest of the Balearic Islands, Majorca has been a popular destination with holidaymakers looking for all the Mediterranean can offer.

The island is an unmistakably picturesque corner of the world, showcasing everything from the stunning Serra de Tramuntana mountain range to a host of beautiful beaches and coastlines. Book your Majorca Holiday today for an unbelievably competitive price with Sunshine.co.uk.
Sol Palmanova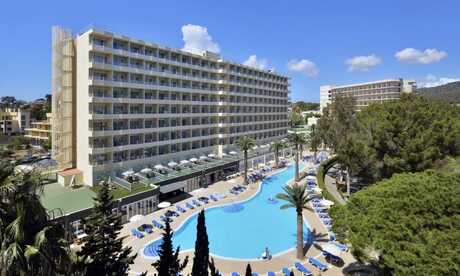 7 nights
Half Board
Return flights from London Stansted
Globales Mimosa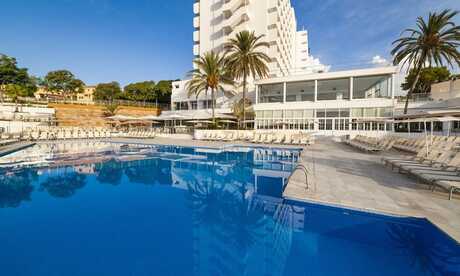 7 nights
Half Board
Return flights from London Stansted
Hotel Samos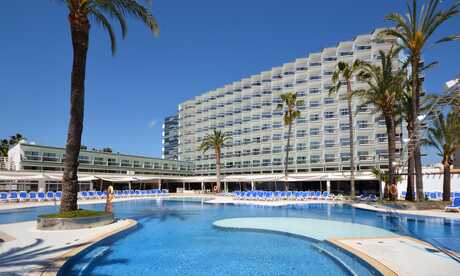 7 nights
Bed and Breakfast
Return flights from London Stansted
Blue Sea Club Marthas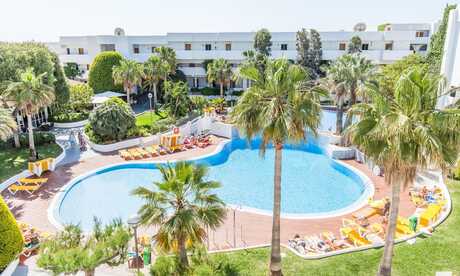 7 nights
Self Catering
Return flights from London Stansted
Palmanova Beach Apartments by TRH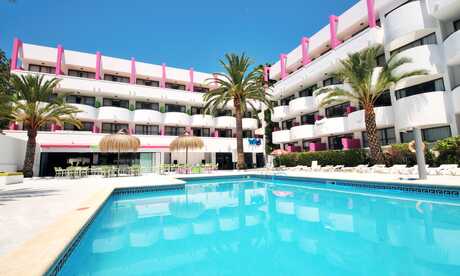 7 nights
Self Catering
Return flights from London Stansted
BLUESEA Cala Millor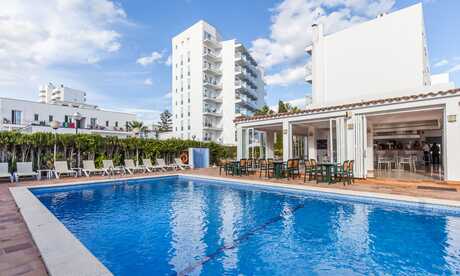 7 nights
Bed and Breakfast
Return flights from London Stansted
Hotel Ilusion Calma & Spa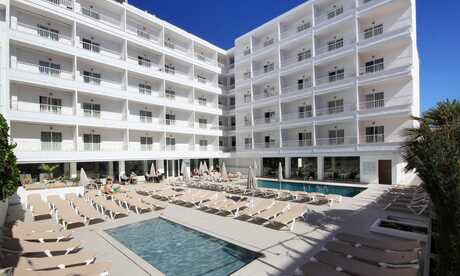 7 nights
All Inclusive
Return flights from London Stansted
BLUESEA Gran Playa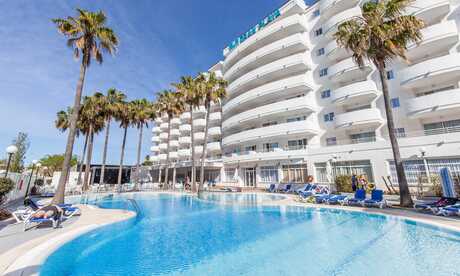 7 nights
Bed and Breakfast
Return flights from London Stansted
Sun Beach Apartments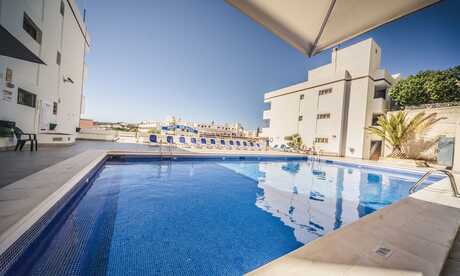 7 nights
Self Catering
Return flights from London Stansted
Why Holiday in Majorca
Majorca, or the Spanish and Catalan spelling of Mallorca, boasts hot summers and mild winters, making it an ideal year-round destination. The island invites holidaymakers to immerse themselves in Mediterranean culture and take in all the destination has to offer. No matter if you fancy an afternoon of wine-tasting, brushing up on your history knowledge at a Museum or exploring the dramatic landscapes, Majorca has it all, and much, much more.

The shopping scene in Majorca is particularly unique as many skilled artisans sell handmade arts & crafts and bespoke jewellery. The flea markets are an ideal visit if you are planning to take some special or quirky gifts back home.

In terms of resorts, Cala D'or and Puerto de Soller have some idyllic beaches, but for more lively entertainment and family fun on your Majorca Holiday, head to Palma Nova or Magaluf.
Beach Holiday
The island of Majorca has hundreds of beaches with the majority of them, like Alcudia Beach, being well-known and busy spots. However, there are few more secluded coves dotted around the coastline, as well as the soft, sandy beaches or sweeping bays.

Puerto Pollensa is a stunning, family-friendly beach close to some lovely restaurants, cafes, and shops. It's also a top spot for watersports and is one of the best windsurfing areas on the island. Also to the north of the island is former fishing village C'an Picafort, boasting a 13-kilometre long stretch of sand. Sa Coma is perhaps best suited for couples with a quieter, tree-lined beach and romantic restaurants close by.
Food and Drink
Majorca offers visitors a wide range of restaurants throughout the resorts as well as smaller eateries, cafes, and snack bars. Tapas is widely popular and served across the island, and some of Spain's best Paella is also served up in Majorca. If you fancy a real mouth-watering treat, then booking a table at the rustic Es Verger is highly recommended for their wood fire, slow-cooked lamb.

Historically, Mallorca is famed for its wine but only over the past few decades has it become a key producer again. Both the red and white wine is exquisite and most tourist offices would be able to point you in the direction of a recommended local winery.

As important as it is to have fun whilst on your holiday, it's much more important to make sure you stay safe and follow the rules set out in your chosen destination during your time there.

From April 1st there will be some changes on drinking and eating on the picturesque island of Majorca, and if you're found eating or drinking on the streets of certain areas of Palma you'll face a fine of up to €3,000.

This new law only applies to certain areas of the island's capital including the centre, Cala Major, Paseo Maritimo and all of Playa de Palma. The fine also applies to bars so they can no longer promote happy hours or show alcohol displays.

Local police will be focusing their attention on these popular tourist areas to control drinking and antisocial behaviour in a bid to reduce the strains on A&E departments.

You'll still be able to enjoy the delicious food and drink on the island, but you'll need to make sure you keep inside bars, restaurants and clubs when doing so. A lot of popular bars will have barriers to stop partygoers from taking drinks out onto the streets which, as an added benefit will prevent illegal sellers and pickpockets getting in.

Nightlife
The party side of the Island is undoubtedly on the West coast. Palma, Palma Nova and Magaluf home to a host of exciting bars and buzzing nightclubs. There is plenty of evening entertainment suitable for kids too, much of which can be enjoyed from the comfort of your hotel at the more family-friendly resort available with Sunshine.co.uk.

Alcudia, Cala Bona, and Ca'n Picafort are perfect for laid-back dining and late-night strolls around the boutiques and night markets. Live Music can often be discovered in the restaurants and bars. No matter your vibe, Majorca nightlife has something for you.
Useful Information
The average flight from the UK to Majorca is between 2 to 3 hours.

The currency used in Majorca is the Euro. As always we advise you shop around for the best conversion rate.

In the milder months, Majorca welcomes around 35,000 cyclists as the terrain is ideal for both professionals and tourists.

Local people in Majorca speak Spanish and some speak Mallorqui (a variant of Catalan) but in the tourist regions, many speak English, meaning English speaking tourists should find communication and navigation easy in the Balearic Islands.
Search the sunshine.co.uk website:
×