Malta Holidays
Malta is a small archipelago with wonderful variety and remarkable history. Discover beautiful bays, secret coves, and pre-historic temples or dive the stunning waters exploring sunken wrecks and exotic marine life, and then kick-back, relax, and enjoy the great Maltese nightlife. Book your perfect Malta Holiday today for an unbelievable price with Sunshine.co.uk!



db San Antonio Hotel + Spa - All Inclusive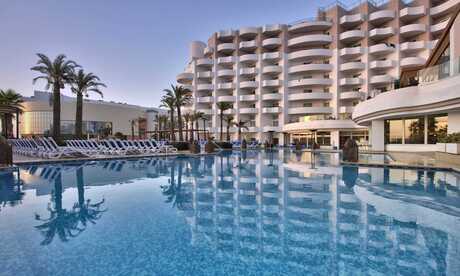 7 nights
All Inclusive
Return flights from Birmingham
db Seabank Resort + Spa - All Inclusive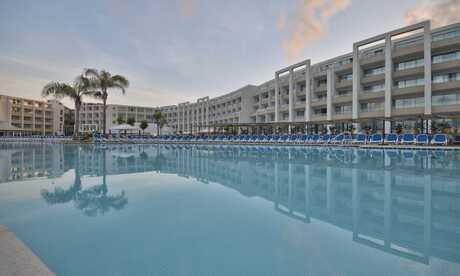 7 nights
All Inclusive
Return flights from Birmingham
Soreda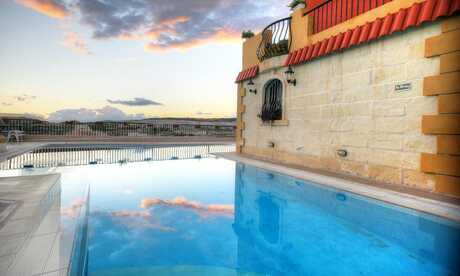 7 nights
Bed and Breakfast
Return flights from Birmingham
Luna Holiday Complex
7 nights
Self Catering
Return flights from Birmingham
Hilton Malta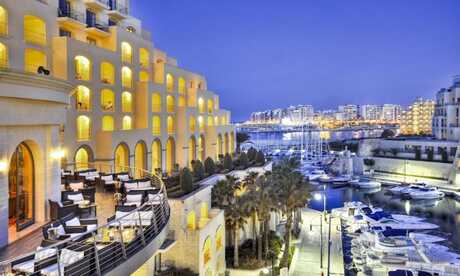 7 nights
Bed and Breakfast
Return flights from London Gatwick
Radisson Blu Resort & Spa Golden Sands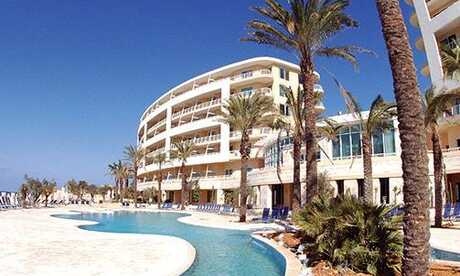 7 nights
Bed and Breakfast
Return flights from London Gatwick
Paradise Bay Resort Hotel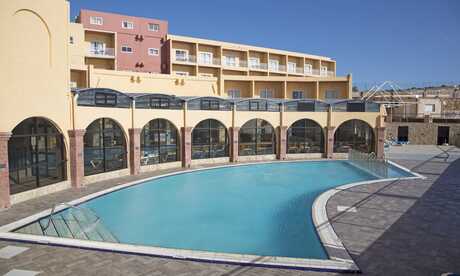 7 nights
Room Only
Return flights from Birmingham
Porto Azzurro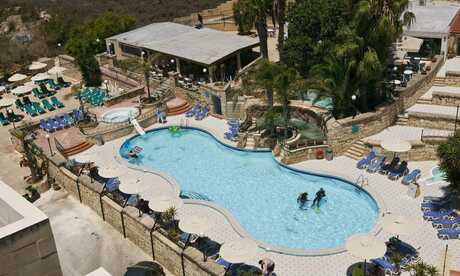 7 nights
Self Catering
Return flights from Birmingham
Bella Vista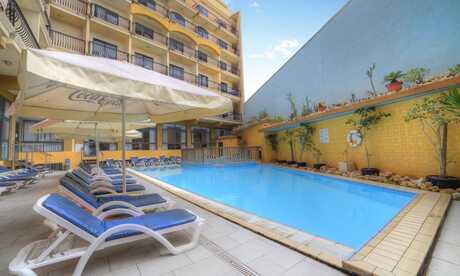 7 nights
Bed and Breakfast
Return flights from London Stansted
Why Holiday in Malta
Located in the centre of the Mediterranean, Malta is a beautiful destination. Whether you are searching for a sundrenched beach break, a cultural city trip or an fun-packed adventure with plenty of activities, this destination has got it all.

The majestic capital Valletta, built for the purpose of defence by the Knights of St John, was declared European Capital of Culture in 2018, and in more recent years has a re-energised feel with contemporary design and eclectic architecture. The charming city is one of the smallest capitals in the world and makes for the perfect romantic getaway, exploring cobbled streets lined with old townhouses and a sophisticated nightlife when the sun sets.

St Paul's Bay is a must visit too. Home to picturesque 18th Century buildings and tranquil blue waters dotted with sailing boats, an image reminiscent of a time gone by. The bay is also a great spot for restaurants, offering a wide range of cuisines. If you are looking for a more family-friendly resort, then Bugibba is popular with British tourists and has a lively nightlife.
Beach holidays in Malta

The best sandy beaches such as the Golden Bay, Għajn Tuffieħa Bay, and the smaller Paradise Bay are located in the northwest of the island and are popular places to soak up the sun. The active Mellieħa Bay is fantastic for water sports, offering a range of activities like water skiing, canoe rental, and banana rides, although it is most popular with windsurfers due to the consistent breeze.

Along the Sliema waterfront are numerous natural pools with clear, shallow waters ideal for taking a swim. Quieter rocky coves are dotted along the southeast coastline.

The high season, where the temperature peaks, is from June to August although Malta offers 300 days of sunshine so September to November are also great times to book your holiday.
Activities
Scuba diving is extremely popular with tourists in Malta due to its calm seas and rich marine life. There are around 50 well-approved diving schools, including Dive Shack and Buddies Dive Cove that facilitate classes and trips for beginners onwards. This gives visitors an opportunity to explore sunken wrecks, curious caves and wave to lobsters, octopuses and swordfish as they pass!

In shallower waters, snorkeling is also a great option for exploring bays. Top spots include Gozo and Comino including the astounding Blue Lagoon where you can hire equipment and explore the caves of Santa Marija Bay.

Boat trips are a must to really take in the natural beauty of Malta, you may be lucky enough to spot a bottlenose dolphin or two along the way! If you prefer to stay on dry land then there are plenty of activities on offer in the hills of Malta including hiking, mountain biking, rock climbing, and horse-riding
Food and Drink
Over the years Malta has experienced a diverse range of cultures, many influencing and shaping the local cuisine over the years. Visitors to Malta can indulge in the interesting and exciting menus found around the island, including a fusion of Sicilian and Middle Eastern flavours.

Popular local ingredients include Fenek (rabbit) which is usually fried or served in a stew and often served on the beach. The restaurant Crystal Palace is strongly recommended if you want to taste Malta's best pastizzi, a traditional savoury pastry, fresh from the oven.

As well as great eating out options with international influence, there are many quaint cafes across Malta with tea and coffee widely available. If you fancy something a little stronger, try the local wine made from gellewza grapes!
Useful information for Malta Holidays
The local language is Maltese; however, many people speak English meaning UK tourists should find it easy to navigate the island and communicate in restaurants etc.

The local currency is the Euro. As always we advise visitors to shop around for the best exchange rate and change money before flying to ensure a fair price.

The average flight time is around 3 to 4 hours from the UK.

Transport is reliable with a modern bus network and good taxi services. Due to the small size of Malta, getting around and seeing the sights is fairly straightforward.
Search the sunshine.co.uk website:
×