Cape Verde Holidays
Enjoy year-round sun and a breathtaking blend of beaches, mountains and quaint seaside villages amongst the stunning chain of islands that make up Cape Verde. From its Creole Portuguese-African culture to its range of picturesque shores, there's so much to enjoy and appreciate on one of the many fantastic Cape Verde holiday packages we offer.

Agua Hotels Sal Vila Verde
7 nights
Room Only
Return flights from Manchester
Hotel Pontao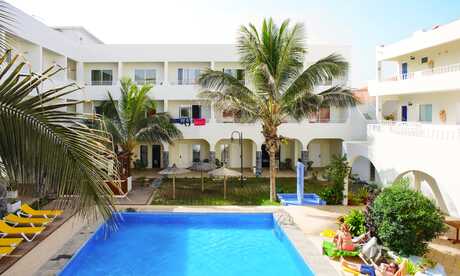 7 nights
Bed and Breakfast
Return flights from Manchester
Porto Antigo Residence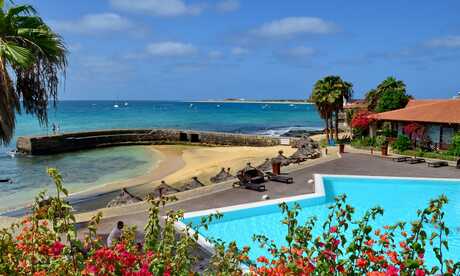 7 nights
Self Catering
Return flights from Manchester
Da Luz Hotel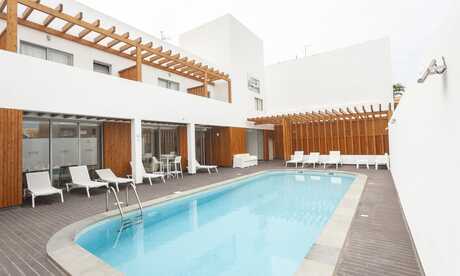 7 nights
Bed and Breakfast
Return flights from Manchester
Murdeira Village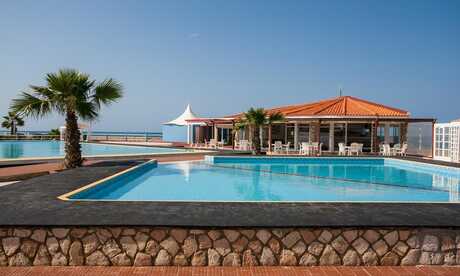 7 nights
Bed and Breakfast
Return flights from Manchester
Budha Beach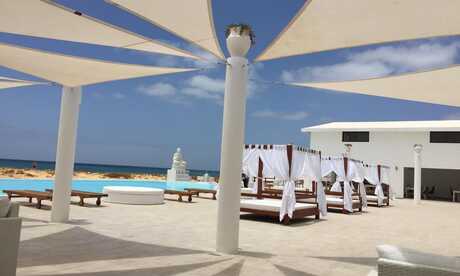 7 nights
Bed and Breakfast
Return flights from Manchester
Dunas De Sal Design Hotel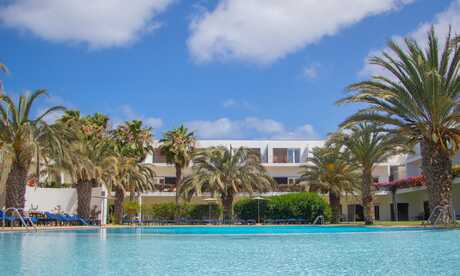 7 nights
Bed and Breakfast
Return flights from London Gatwick
Vila Do Farol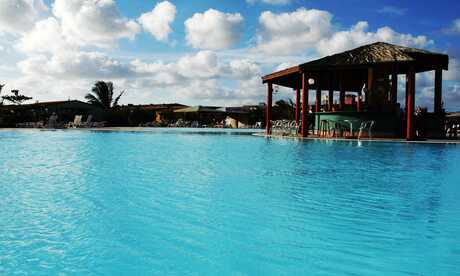 7 nights
All Inclusive
Return flights from Manchester
Oasis Salinas Sea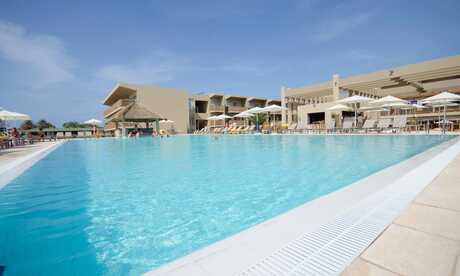 7 nights
Bed and Breakfast
Return flights from Manchester
Why Holiday in Cape Verde?
While Cape Verde is well-known for its almost year-round sun (providing a modest 350 days of sunshine each year!), there's much more to this volcanic island than just the climate. The culture and unyielding hospitality of the nation's locals ensures you'll feel welcome in any establishment, while the rich and varied landscape provides plenty of opportunity for guided adventure and exploration.

You can also score some incredible package deals on Cape Verde Holidays right here at Sunshine.co.uk, making a huge saving on Hotels and securing your reservation early. Be sure to view our selection, which offers trips to Santiago, Boavista, Sal and more.
Cape Verde Beach Holidays
Tourists who love a trip to the beach are sure to fall in love with the range of unspoilt, powdery white sands and indigo-blue waters of Cape Verdes many beaches. Locations such as Sal are well-known for their picture-perfect seaside settings, creating the perfect opportunity for well-earned day of relaxation.

There are also a number of great activities to be enjoyed at Cape Verde's many beaches, including half-day cruises around the chain of islands, and even walking with the many turtles who journey to Cape Verde each year to nest and hatch their young.
Food & Drink in Cape Verde
There is no shortage of hearty homemade-style food to be found amongst the Islands of Cape Verde, such as curried meat and vegetable dishes. While those who enjoy plenty of steak on their vacation may find it a little hard to come by (it is available in the 'touristy' areas, however it can be a little expensive), other meats such as chicken dishes are plentiful and are often great value for money. Restaurants such as Quintal da Musica in Santiago offer an interesting blend of delicious African and international food to a backdrop of authentic live local music.

Those who have a sweet tooth are also sure to find a dish they love during their visit, with a delicious range of cakes, fruits and ice creams available in most well-established eateries. Visitors can also expect to find an array of familiar beverages available across the islands, so you won't have to look far for a cold beer or a nice glass of wine!
Useful Tips for Cape Verde Holidays
The local currency in Cape Verde is the Cape Verdean escudo (CVE). Typically 1 pound (GBP) fetches over 120 CVE. Many establishments accept payment in the form of Euros, however visitors are often advised to exchange their money for CVE in advance and pay in the local currency to avoid losing around 10% during the exchange of each transaction.

Visitors from the UK are not required to have any vaccinations before travelling to Cape Verde, however it is advised that they have Hepatitis A, Typhoid and Tetanus / Diptheria / Poliois immunisations as a minimum.
Search the sunshine.co.uk website:
×