Crete Holidays
Crete is an island which stands apart. A tapestry of splendid beaches, forgotten treasures, vibrant cities and picturesque villages make for a truly unforgettable holiday destination.

There's something undeniably artistic about the way the landscape in Crete unfolds, and the island's natural beauty combined with the first-class range of hotels and resorts available to our customers ensures Crete is a holiday destination that has plenty to offer.
Why Holiday in Crete
Beautiful beaches, turquoise waters, cosy restaurants and exciting attractions are just a few of the many reasons that tens of thousands of UK holidaymakers visit Crete each year.

Home to tourist hotspots including Malia and Stavros, Crete is Greece's largest island and a perfect destination for all ages - with or without children. With one of Europe's mildest climates and offering plenty of sunshine, Crete offers the perfect weather for spending hours outdoors, relaxing on the beach or at the pool.

Crete also has a lot to offer in the way of places to explore and activities to enjoy. With attractions such as Knossos - well-preserved ruins of King Mino's Great Palace and Samaria Ravine - one of Europe's longest ravines - just to name a few.
Food and Drink in Crete
The Cretans are known for their hospitality and good food, and visitors can experience authentic Greek cuisine in some truly stunning settings.

Firstly, for those just looking for a light lunch or some social nibbles, take a trip into the mountains to find a cosy tavern and order several small dishes to share. These small dishes are perfect for a quick lunch, or to accompany a drink (or two!) with friends.

Classic Greek dishes include 'Stifado' – a meaty dish seasoned and spiced to taste, 'Tirochets' - fried cheese croquettes, and for an unexpectedly delicious dish be sure to try 'Dakos'! This dish consists of dried bread, crushed tomato and the Cretan mizithra cheese. Dakos can be ordered everywhere and is a traditional dish not to be missed on a mezze board.
Tips for Visiting Crete
The local currency in Crete is the Euro, which almost all UK travellers are familiar with at this point. Visitors are usually advised to find the best exchange rate before they travel, ensuring you're not caught short by the less competitive exchange rates on offer at the airports in the UK and Greece.

Those looking to travel to and from Crete via inter-island ferry can make an additional 25% saving by ordering tickets more than two months in advance. If you're looking to use multiple inter-island ferries but are looking to explore on a budget, you may wish to take the overnight ferries. This could save you up to 50% of the price of a daytime ferry ticket.
Klio Apart Hotel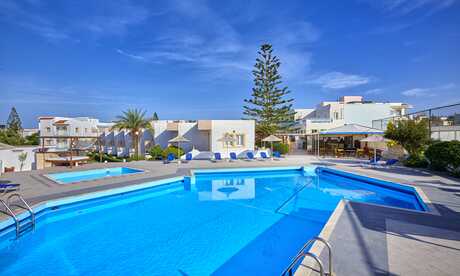 7 nights
Self Catering
Return flights from London Gatwick
Atrium Ambiance Hotel – Adults Only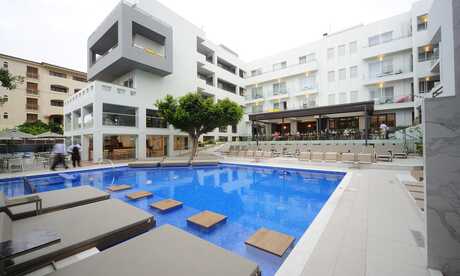 7 nights
Half Board
Return flights from London Stansted
Euphoria Resort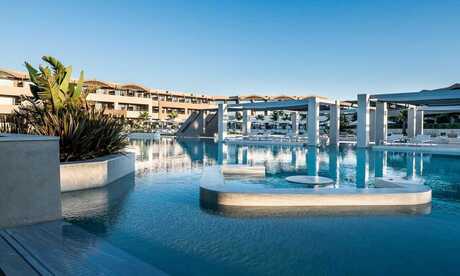 7 nights
All Inclusive
Return flights from London Stansted
Resorts in Crete
Stavros
Search the sunshine.co.uk website:
×