Romantic breaks
Romance isn't just for Valentine's Day. And you definitely don't need an excuse to whisk your partner away. As far as we're concerned, love is always in the air – especially when you're flying through the air with your loved one, winging your way towards your dream holiday together. Basically, 'tis the season for romantic breaks whenever you decide to book one. From first getaways for fledgling couples to honeymoons and beyond, we have enough sunshine to make your summer of love last all year long.
Checkin Bungalows Atlantida
7 nights
Self Catering
Return flights from London Gatwick
Columbus Aparthotel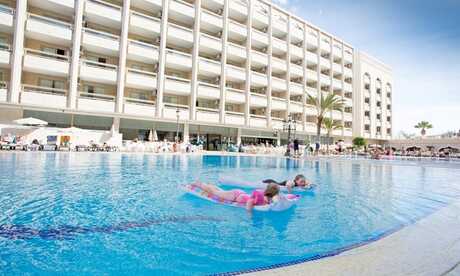 7 nights
Self Catering
Return flights from London Gatwick
Palm Beach Club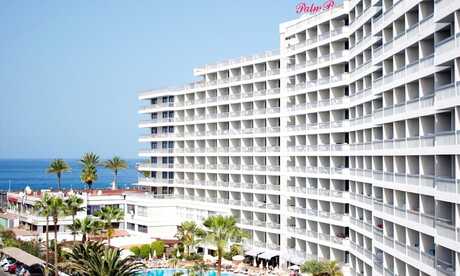 7 nights
Self Catering
Return flights from London Gatwick
Coral California - Adults Only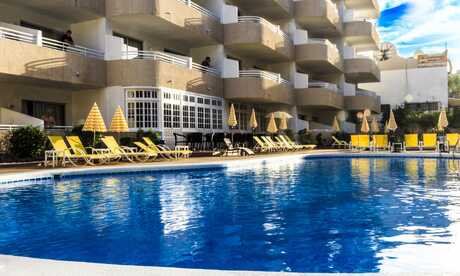 7 nights
Self Catering
Return flights from London Gatwick
Laguna Park I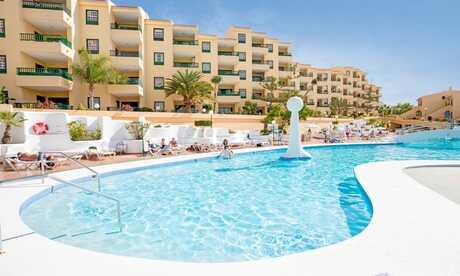 7 nights
Half Board
Return flights from London Gatwick
Nido del Aguila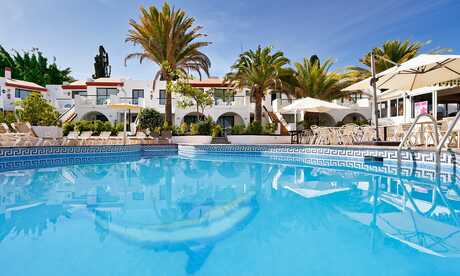 7 nights
Self Catering
Return flights from London Gatwick
The Suites at Beverly Hills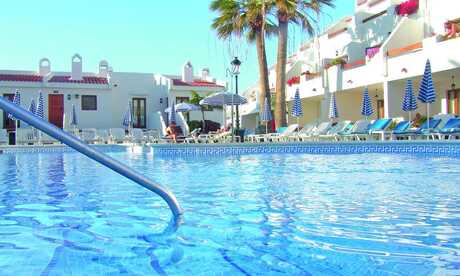 7 nights
Self Catering
Return flights from London Gatwick
Sol Tenerife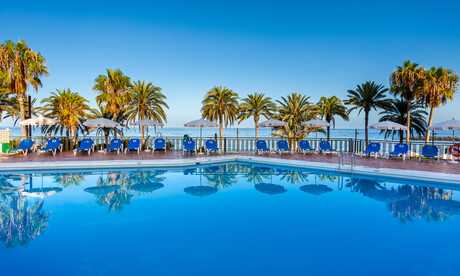 7 nights
Bed and Breakfast
Return flights from London Gatwick
Castillo Beach Club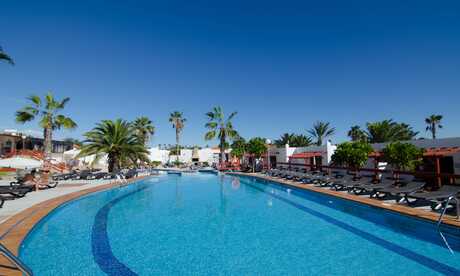 7 nights
Room Only
Return flights from London Gatwick
Why are romantic breaks so special?
Do you have a houseful of little ones? Or is it just the two of you at home? It doesn't matter what your circumstances are, spending quality time together outside of busy work and childcare schedules can be tough. That's why it's so important to get away, relax and really enjoy each other's company every once in a while. And if the sun is shining and the sky is blue it can only help, right? However you like to holiday – hitting the beach clubs, getting pampered in the spa or diving into new experiences - we know it's always better when you're together. Consider surprising your sweetie with a beachy 'just because' break – big, romantic gestures aren't only for rom-coms, after all. Look out for sunset-viewing spots or candlelit dinner venues when you land to keep that spark going strong, too.
Romantic destinations
Where there's sun, sea and sand, then there's the potential for romance. But even we have to admit that some destinations are just more likely to sweep you off your feet than others. Take breathtaking Santorini, for example. Its great weather, lovely beaches and iconic blue domed- buildings seem purpose-built for a lasting holiday romance. In fact, pick any Greek Island you wish and we bet you'll be acting out your own Mamma Mia-esque fairy tale in no time. Then there's the Canary Islands, with year-round sunshine and stretches of sand as far as the eye can see. Tenerife is known as the Island of Eternal Spring, and is the perfect place to let your love blossom. To make sure your break is extra special, book an Adults Only hotel in any destination that catches your eye – they tend to be more tranquil, relaxed and geared towards couples.
Celebrate with romantic breaks
Calling all better halves, cuties and darlings. No matter what nickname your significant other has for you, it's your time to shine. Got a milestone to mark? Plan something special for your someone special. Got a big birthday coming up? Holiday. Anniversary coming round again? Holiday. Fancy turning Christmas stress into beachside bliss? Holiday! We can't think of any occasion that isn't suited to being celebrated abroad. If you've recently said 'I do', why stop at the honeymoon? If you can have a mini moon before the big holiday, then you can definitely have an after-moon (or two…or three). You can turn any moment into a reason to treat your partner to a flight of fancy. Romantic breaks and 'You and I' time have never felt so good.
Search the sunshine.co.uk website:
×