Cheap Croatia Holidays
With over a thousand stunning islands (1,244 to be exact!) and an incredible stretching coastline, Croatia is a country with plenty to offer new and returning visitors alike.
Part of the Balkan Peninsula, in southeast Europe, it's easy to see the influence that surrounding empires have had on Croatia over the years. From Roman-style columns and Slavic churches to Venetian palazzi, Croatia is a positive melting pot for everything that's great about continental Europe's culture and architecture.
Hotel Royal Ariston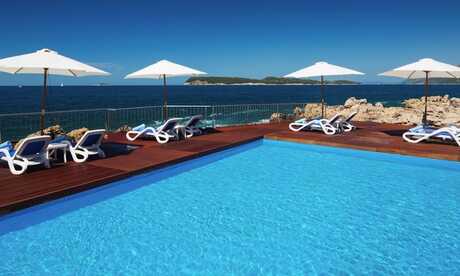 7 nights
Bed and Breakfast
Return flights from London Stansted
Remisens Hotel Albatros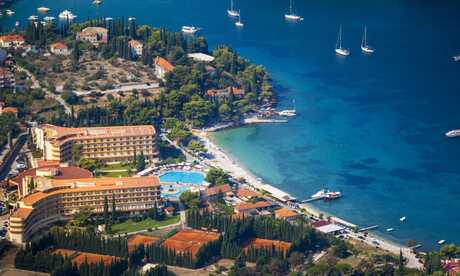 7 nights
Bed and Breakfast
Return flights from London Stansted
Tirena Hotel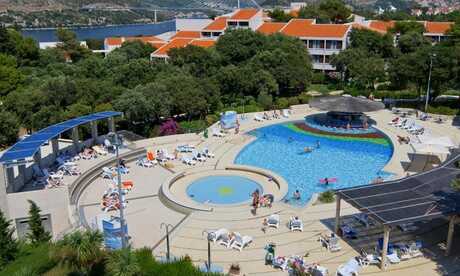 7 nights
Bed and Breakfast
Return flights from London Stansted
Hotel More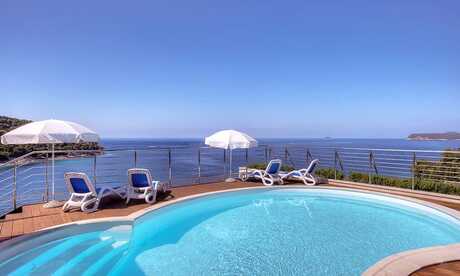 7 nights
Bed and Breakfast
Return flights from London Stansted
Hotel Plaza Duce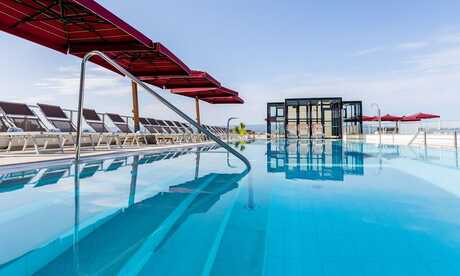 7 nights
Bed and Breakfast
Return flights from London Gatwick
Hotel Lone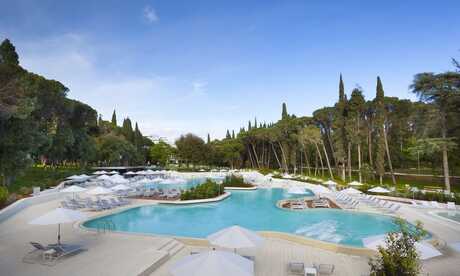 7 nights
Bed and Breakfast
Return flights from London Stansted
Hotel Split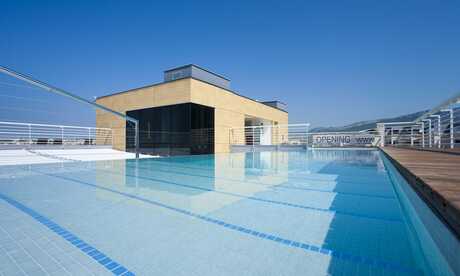 7 nights
Bed and Breakfast
Return flights from London Gatwick
Adriana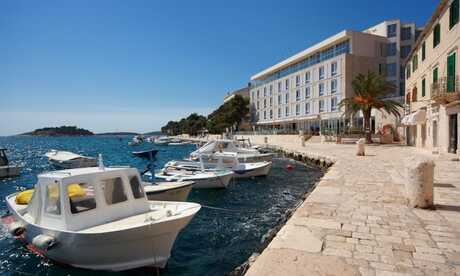 7 nights
Bed and Breakfast
Return flights from London Gatwick
Valamar Diamant Hotel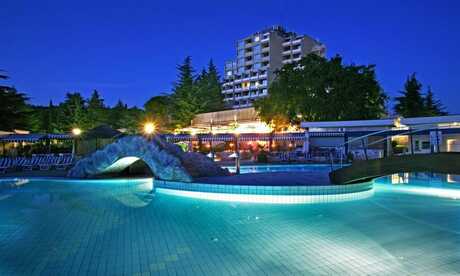 7 nights
Half Board
Return flights from London Stansted
Why Holiday in Croatia?
Croatia is a holiday destination that truly has something for everyone. From stunning clear coastal waters bejewelled with countless habitable islands (many tourists visit Croatia specifically for its 'Island-Hopping' experience), to its spectacular Dinaric Alps which stretch from Italy to Albania, Croatia's natural beauty is on par with anywhere else in the world.
Croatia is just a short flight away from the UK, with direct flights typically taking less than two and a half hours from London. Flights are generally very affordable - be sure to check our latest prices for some fantastic deals on flight + hotel packages to make even greater savings.
Set sail around Croatia's beautiful cluster of islands or cycle around the stretching, winding roads that hug the country's stunning landscape. If you're looking to keep busy there's no shortage of activities to be enjoyed year-round on a holiday in Croatia.
Beach Holidays in Croatia
The sprawling Croatian coastline can offer beaches and crystal clear waters beside quaint seaside villages, nature parks, islands and more, and while most of the beaches along the coast are made up of pebbles, there are sandy beaches to be found here too, such as Rajska Plaza (which translates fittingly as "Paradise Beach").
The distinctive 'Zlatni Rat' ("The Golden Cape") is a must for beach-loving visitors; this iconic stretch of golden pebbles which reaches into the Adriatic Sea offers a unique seaside experience unlike any other.
Food and Drink in Croatia
As with many countries around Europe, locals in Croatia have a huge passion for food and drink, and often you'll hear the words "Jedi! Jedi! Jedi!" ("Eat! Eat! Eat!") echoing through the streets as residents break bread and share drinks throughout the day.
This also speaks volumes about the sort of food you can expect to encounter when holidaying in Croatia; rustic home-style cooking and simple dishes cooked to perfection are commonplace in many of the country's family-owned taverns. Fresh seafood dishes are very popular, such as 'Buzara', a simple serving of mussels cooked with a delicious wine broth and garlic, as are 'Peka' dishes, tender meat and vegetables slow-cooked under a terracotta lid over burning embers. However, that is not to say Croatia is without a more daring and modern end of the culinary spectrum, with a new generation of chefs creating adventurous and exciting dishes that are sure to thrill those who seek out more contemporary restaurants. The Michelin-starred 'Restaurant 360' located in Dubrovnik is a perfect example of this, blending cutting-edge gastronomy with the incredibly fresh Mediterranean-style ingredients Croatia is known for.
Those who appreciate a good bottle of wine are also sure to find plenty to love about the food and drink scene in Croatia, with many wines from the country now garnering awards and recognition across the world, and what better place to sample their award-winning exports than at the source?
Visiting Croatia
Croatian culture is as riveting and diverse as its incredible architecture. With a noticeable mixture of influences working its way into everyday life in Croatia, visitors can expect to enjoy great rock and pop music, meet friendly locals and discover the country's rich history with a number of medieval 9th-century churches and gothic paintings available for viewing.
Night owls are sure to find plenty to enjoy until the early hours too, including beach parties at the 'Hula-Hula Bar' in Hvar where the young and trendy congregate for sundowner cocktails and dancing, and Dubrovnik's upmarket 'Bard Mala Buža', a Cliffside bar offering stunning views of the Adriatic from the comfort of a shaded terrace.
Useful Info for Visiting Croatia
Although Croatia has now become a part of the European Union and has committed to joining the single 'Euro' currency, the 'Kuna' (HRK) is still the current currency of Croatia. Typically visitors can find competitive exchange rates at bureaux de changes around Croatia (known locally as 'mjenjačnica'), so you may wish to consider exchanging GBP for HRK as you go, rather than buying in bulk before you travel.
The Centers for Disease Control and Prevention (CDC) recommend that visitors to Croatia should have received routine vaccinations (including measles-mumps-rubella, diphtheria-tetanus-pertussis, varicella (chickenpox) and polio vaccines, as well as their yearly flu shot before visiting the country. They also recommend a Hepatitis A vaccine for visitors.
Search the sunshine.co.uk website:
×