Sorrento Holidays
A destination you've most likely seen on a postcard, Sorrento is the definition of beautiful. The vibrant colourful buildings slope down the cliff-side to meet the stunning, clear sea. From the exquisite food to the charming, narrow streets, Sorrento is a place that will leave you enchanted by its alluring ambience.
Hotel Romeo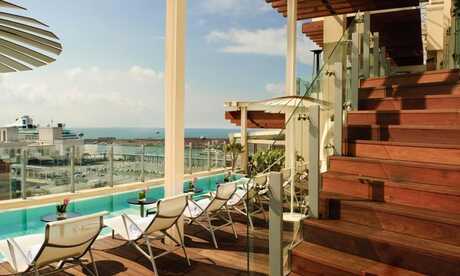 7 nights
Bed and Breakfast
Return flights from London Gatwick
Hotel Eden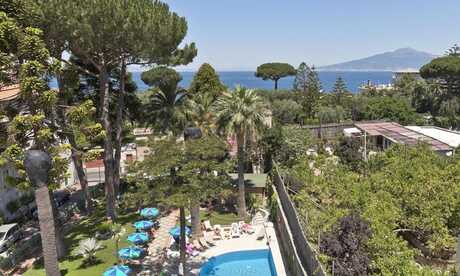 7 nights
Bed and Breakfast
Return flights from London Gatwick
Emily Suites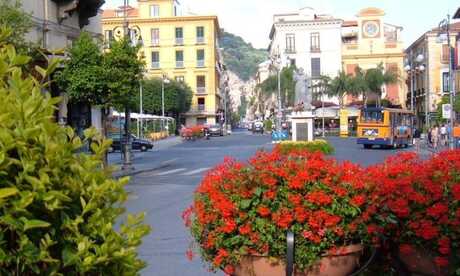 7 nights
Bed and Breakfast
Return flights from London Gatwick
Stabia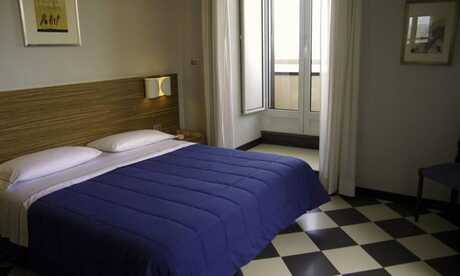 7 nights
Bed and Breakfast
Return flights from London Gatwick
Villa Panoramica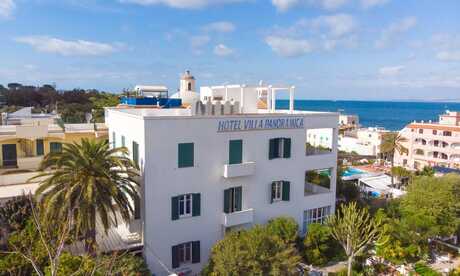 7 nights
Room Only
Return flights from Manchester
Albatros Hotel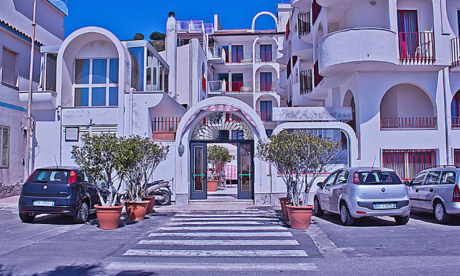 7 nights
Bed and Breakfast
Return flights from London Stansted
Hotel Nike
7 nights
Bed and Breakfast
Return flights from London Stansted
Excelsior Palace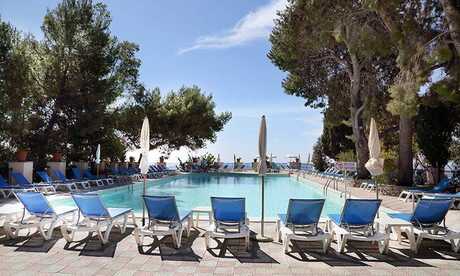 7 nights
Bed and Breakfast
Return flights from London Stansted
NH Caltagirone Villa San Mauro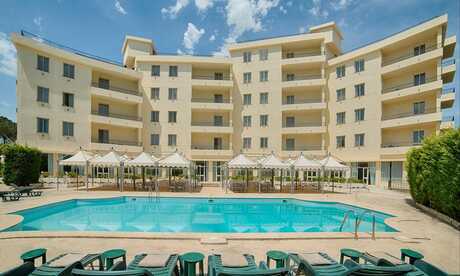 7 nights
Room Only
Return flights from London Stansted
Why Holiday in Sorrento?
This small, seaside town is a popular pick for all holidaymakers. Families can spend their time here relaxing, eating and exploring the beaches both in Sorrento and even venturing out to Capri or the Amalfi coast. It's not news that this charming Italian town is a hit with the romantic types. Loved ones can sip cocktails with sea views, enjoy the stunning sunset and wander the winding streets of Sorrento hand-in-hand to find their next romantic dinner destination. As for groups of friends, this may be a smaller town, but that's not stopping the locals from dancing the night away at the bars and clubs in the town centre. Plus, what's better than sharing the best pizza ever with your best mates?
Beach Holidays in Sorrento
Although beautifully perched on the cliff-side, Sorrento offers a selection of small, relaxing shores. Unwind on Marina Piccola whilst watching the boats come in and go out to sea. If you just want to soak up the sun and breathe in the sea air, Marameo Beach isn't your typical beach. Walk along the pier to a promenade of sun loungers, perfect for a day of pure relaxation and sunbathing. For a sandy spot, Marina Grande beach is located around a 15-minute walk from the centre of Sorrento and is a great place for a chilled-out day at the seaside. If you're looking for a more pristine place to spend a day by the sea, Punto del Capo is a little outside of Sorrento but is a stunning spot of shore. Dip into the turquoise waters and enjoy the peace and quiet away from the bustling centre of town.
Food and Drink in Sorrento
Home to heavenly cuisine, Italy offers perfect pizzas, yummy pasta dishes, tasty arancini and so much more. As it's located on the coast, Sorrento restaurants offer an exquisite range of seafood dishes to indulge in. Treat yourself to fresh calamari, clams, scallops and a range of different fish, whether it's on its own, fried, in a risotto or in a tasty pasta dish. One of the most popular seafood restaurants in Sorrento is Ristorante Bagni Delfino, located on the bay. If you prefer to stick with what you know, the pizza and pasta in Sorrento is something you've never experienced before. Forget the boiled dried pasta and the frozen pizzas from the shops back home, these are completely different dishes to what you're used to. Experience the fresh pasta with home-cooked sauce for a taste like no other, as well as the stone-baked pizza with a perfect amount of toppings, so you can taste each and every ingredient. Cheese lovers can try Treccia, a form of mozzarella that's woven into a plait and typically enjoyed with meat or bread. Wine enthusiasts can enjoy a cool glass of pinot grigiot with their dinner or, if you want to fit in with the locals, finish your meal the Italian way with a shot of Limoncello to clear the palate.
Visiting Sorrento
If you're looking for a picturesque place to soak up the sun and enjoy the local culture, Sorrento is perfect for you. Wander through Sorrento Old town to discover the quaint, colourful shops in the narrow alleyways and explore the different beautiful buildings like the churches, museums and the cathedral. Head to Piazza Tasso for a little more hustle and bustle, as this square is the centre of the city where you'll see locals, tourists and a great selection of restaurants and cafés. In the evenings, we may be stating the obvious here, but make sure to catch the sunset in Sorrento as it really is a spectacular sight. If you don't want the days to end, Sorrento offers bars and pubs to explore for a lively evening of drinks and music. Those who prefer dancing through the night can head over to Fauno in Piazza Tasso, a popular nightclub with a buzzing atmosphere and great beats. If you're more of a singer than a dancer or like to do both at the same time, Daniele's Club is the local bar that hosts karaoke nights and is open late.
Useful Info for Visiting Sorrento
If you have some leftover Euros, you're in luck. Sorrento's local currency is the Euro and their local time is 1 hour in front of the UK. The nearest airport to Sorrento is Naples Airport and the average flight time from the UK to Naples is around 3 hours – a quick and easy flight time. As the spoken language is Italian, here are some handy phrases you can use when you're there: Buongiorno is 'Hello', Arrivederci is 'Goodbye' and Ciao is the informal way to say both 'Hello' and 'Goodbye'. 'Please' is Per favore and 'Thank you' is Grazie.
Search the sunshine.co.uk website:
×