Miami Holidays
The city famous for its soft sands, colourful streets and everything in between, Miami is a one-of-a-kind destination with everything you've wished for. Cuisine from around the globe, as well as hearty local food. Incredible art, architecture and nightlife await. Plus, families have a grand choice of child-friendly attractions and beaches to keep the whole gang happy. With something for everyone and the beaming sunshine, this is a must-visit destination for all holidaymakers.
Floridays Resort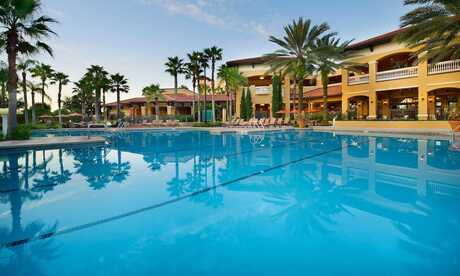 7 nights
Room Only
Return flights from London Gatwick
The Avanti Palms Resort and Conference Center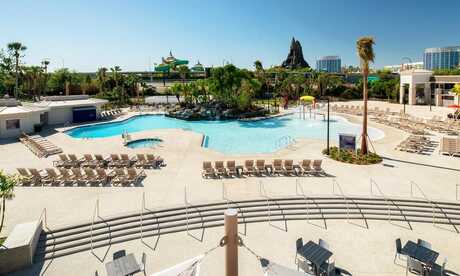 7 nights
Room Only
Return flights from London Gatwick
Ramada Kissimmee Gateway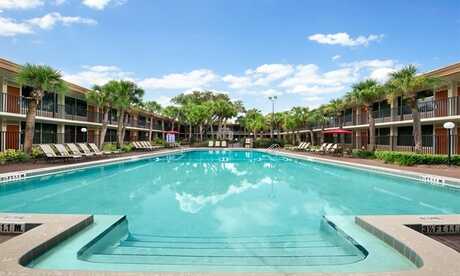 7 nights
Room Only
Return flights from London Gatwick
Universals Aventura Hotel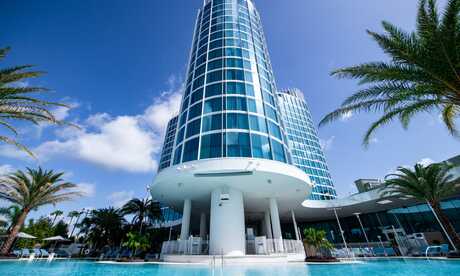 7 nights
Room Only
Return flights from London Gatwick
Encantada CLC Resort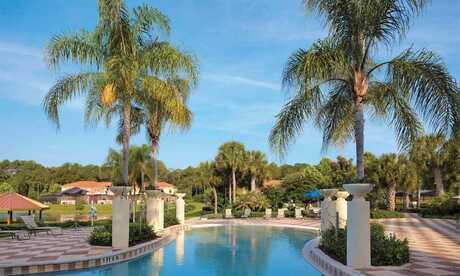 7 nights
Room Only
Return flights from London Gatwick
CoCo Key Hotel and Water Resort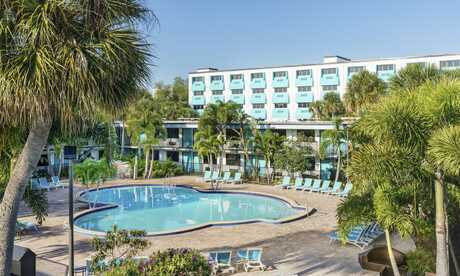 7 nights
Room Only
Return flights from London Gatwick
Homewood Suites Universal Orlando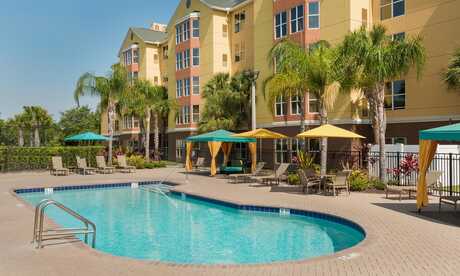 7 nights
Bed and Breakfast
Return flights from London Gatwick
Crowne Plaza Universal Orlando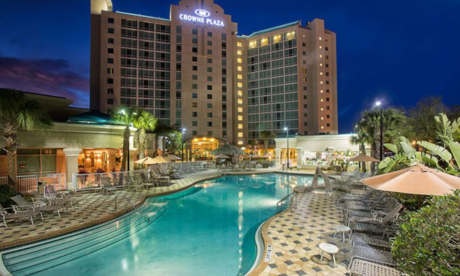 7 nights
Room Only
Return flights from London Gatwick
Hard Rock Hotel At Universal Orlando Resort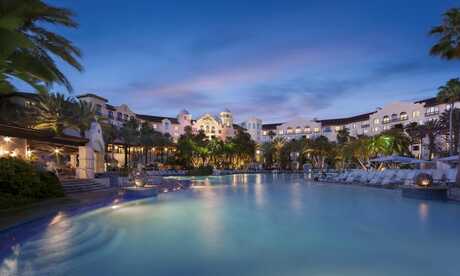 7 nights
Room Only
Return flights from Birmingham
Why Holiday in Miami?
The reason that Miami is such an amazing destination is because there's so much to it. A vibrant city with super-cool art deco buildings, a dream for those who love to party, and a wonderful beach holiday spot. If you're looking for a luxury escape with your mates with out-of-this-world nightlife, Miami is the place to be. With more mega clubs than you can imagine, you can party non-stop in LIV, Basement Miami, Story and the rest. These aren't just places for a drink and a dance either, with over the top glitz, glamour and frequent VIP appearances. In the daytime, head over to the beach clubs, such as Soho Beach House and Hyde Beach for a day of fun in the sun. More low-key groups of friends will find their home in the many bars and clubs that aren't over extravagant. Those who are travelling with family need not to worry either, Miami isn't just about the party. Aside from the fact it's filled with family-friendly beaches, there are a boat-load of activities in the city that are perfect for adults and kids alike. See the wildlife at Miami Zoo and Jungle Island, explore the Miami Children's Museum and learn something new at the Phillip and Patricia Frost Museum of Science. On the other hand, those who are after a dreamy couple's getaway to the sunny south of Florida will be whisked away by the oh-so-romantic restaurants, plush hotels and cool rooftop bars - perfect for watching the sunset together with a glass of champagne. When you know Miami, you know it has something for absolutely everyone.
Beach Holidays in Miami
Although Miami is a thriving city filled with sparkling skyscrapers, it's also home to a beautiful selection of beaches, making it a fantastic choice for a sun-soaked holiday. Wander the white sands of South Pointe Beach, with the stunning South Pointe Park sat behind it for those who prefer relaxing in green gardens. It also features a children's playground there, so it's a great choice for families looking for a day out at the seaside. Over at Surfside Beach, you'll find a mile-long stretch of untouched sand, surrounded by stunning nature. So, if you want a little piece of tranquillity in the midst of a buzzing city, take yourself to Surfside to enjoy the sunshine. For a family-friendly escape from the city altogether, head over to Crandon Park on Key Biscayne. The island's beach is clean, safe, incredibly picturesque and features an amusement centre for families. So those who prefer to stay active throughout their beach day have some fun-filled activities to choose from. If you're a fan of seeing how the other half live, Bal Harbour is famous for its amount of hot-shot millionaires. Bal Harbour Beach beach may be on the smaller side, but if you're up for a dose of celeb spotting then this is the place to spend your day.
Food and Drink in Miami
Like all big cities, you can find pretty much every type of cuisine in Miami, but the guarantee is that it's done well. A whole-hearted effort goes into the gastronomy here, so food enthusiasts – prepare to fill your boots! Miami's diversity means you'll discover top-class tastes from around the globe, all within the city walls. Apart from the sushi, stone baked pizzas and Indian curries featured on Miami's menus, the south Florida city does in fact have its own individual flavour. Seafood, soul food and prominent Latin-American influences combine to create the big city's local cuisine. Crab claws, fried chicken on waffles, empanadas, fish sandwiches…the list goes on. One thing's for certain, Miami's local food is the type that not only puts a smile on your face, but keeps your stomach happy too.
Visiting Miami
If you're one for sightseeing, then you'll need a good amount of time in Miami to get close to seeing it all. Discover the beautiful Art Deco buildings in the Historic District and the wonderful architecture of Ocean Drive. Art fanatics are in for a treat as besides the cool buildings, they'll find art all over the city. Wynwood Walls feature amazing murals and there's also the Institute of Contemporary Arts and the Perez Art Museum that host some cool art pieces and interesting exhibitions. If you're one for theatre, head over the Centro Cultural Espanol downtown, for a unique 'microtheatre' experience.

Those who aren't too artsy have so much to delve into as well. Watersports are easily accessible on the beaches for avid surfers or just those who'd love to give it a go. If you're a fan of guided tours, there are plenty that go around the city and some boat tours too! In need of a little retail therapy? Design District and Bal Harbour host the premium brands for those who love to splash the cash. If you're looking to browse the more affordable yet chic outlets, Dadeland Mall and The Falls are great places to find yourself a new ensemble.

Useful Info for Visiting Miami
Miami is 5 hours behind the UK and their local currency is the US Dollar. Although it's located in North America and the official language is English, Spanish is also a prominent language and is spoken by over half of the population. This is due to the heavy Latino influences and a large population of Latin Americans in the city. In some parts of Miami, Spanish is the predominant language and English isn't really spoken. For most of the city you will find that people do speak English or Spanglish, but to help you whilst you're there it's best to touch up your Spanish speaking skills. 'Hello' is hola, 'goodbye' is adios, 'please' is por favour and 'thank you' is gracias.
Resorts in Miami
Miami Downtown
Search the sunshine.co.uk website:
×