Dominican Republic Holidays
Dominican Republic Holidays
A Caribbean country that oozes relaxation, the Dominican Republic is the long haul destination you've been dreaming of. Wander across soft sands into the crystal-clear sea, try the totally-tasty local food and stroll through national parks to discover the nation's gorgeous greenery – there's no doubt you'll feel rejuvenated in an instant. With average temperatures sticking between mid to high 20s (Celsius) year-round, the Dominican is definitely the definition of a paradise destination.
Breathless Punta Cana - Adults Only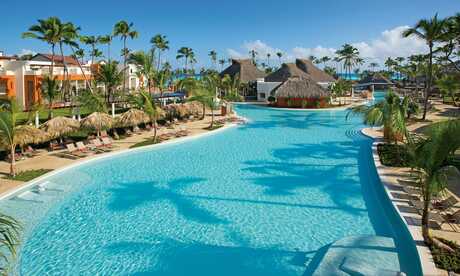 7 nights
All Inclusive
Return flights from London Gatwick
Bahia Principe Fantasia Punta Cana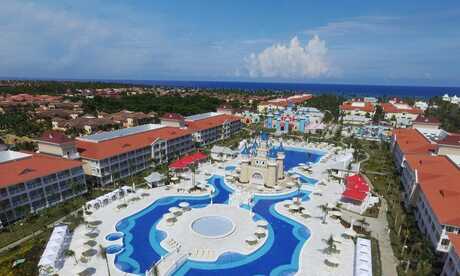 7 nights
All Inclusive
Return flights from Manchester
Secrets Royal Beach - Adults Only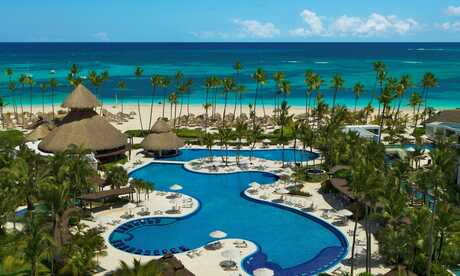 7 nights
All Inclusive
Return flights from Manchester
Majestic Elegance Punta Cana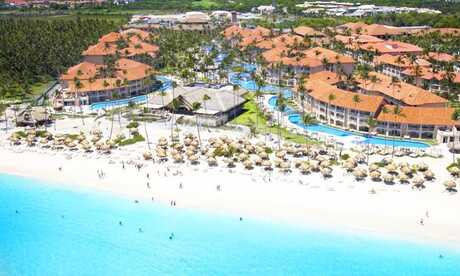 7 nights
All Inclusive
Return flights from London Gatwick
Occidental Caribe
7 nights
All Inclusive
Return flights from Manchester
Catalonia Bavaro Resort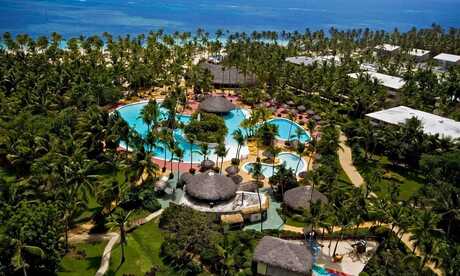 7 nights
All Inclusive
Return flights from Manchester
Lopesan Costa Bavaro Resort, Spa & Casino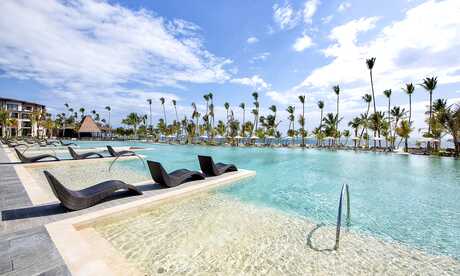 7 nights
All Inclusive
Return flights from London Gatwick
Barcelo Bavaro Beach - Adults Only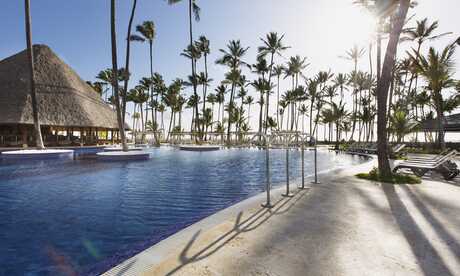 7 nights
All Inclusive
Return flights from Manchester
Vista Sol Punta Cana Beach Resort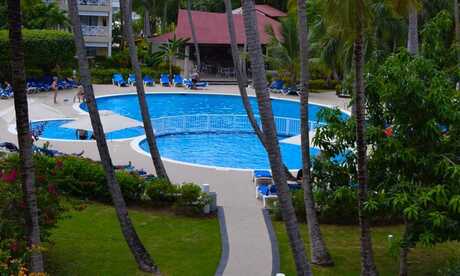 7 nights
All Inclusive
Return flights from Manchester
Why Holiday in the Dominican Republic?
The Caribbean country that has beautiful beaches, deliciously unique cuisine and fantastic hotels. It's the perfect place for a romantic couples' escape, a relaxing family getaway or a chilled-out beach break with mates. Whether you're planning a trip to explore the stunning nature, fancy discovering the sunny capital Santo Domingo, or simply want an All-Inclusive stay by the soft, sandy shore and Caribbean Sea – a trip to the Dominican will always be a wonderful and memorable experience.
Beach Holidays in the Dominican Republic
The beaches of the Dominican Republic are what dreams are made of. Lush palm trees and white or golden sands meet dazzling turquoise waters along the country's coast. If you're looking for a peaceful stretch of natural beach with a stunning mountainous backdrop – Playa Dorada in Puerto Plata is the perfect choice for you. Those who love to swim in the sea, especially if you have little ones, should visit Cabarete Beach, where you'll find calm waters that are shallow for a good distance. Plus, if you're feeling a bit peckish after taking a dip, there are some brilliant restaurants on the beachfront. Looking for something different? Playa Fronton is an untouched beauty of a beach, only accessible by either a four-hour (round trip) guided hike, or by boat. Gaze in awe at the sparkling horizon, feel the soft sand beneath your feet and absorb the tranquillity as you're surrounded by the black cliffs and palm trees. On the other hand, if you're after a beautiful sandy shore that's in the centre of the action, Bavaro Beach in Punta Cana is the white-sanded wonderland that will give you an amazing laid-back beach experience with restaurants and amenities close at hand.


Food and Drink in the Dominican Republic
As a Caribbean nation, you may expect jerk chicken, rice and peas on every menu, but here you'll find unique cuisine that's filled with flavour and variety. If you're a fan of a good, hearty stew then you'll fall in love with some of the delicious home-cooked dishes that the Dominican Republic has to offer. Habichuelas Guisadas is a delightful bean stew, with red beans or cranberries with pinto beans and is usually served with rice. The most famous stew that's a must-try dish when visiting the Dominican is Sancocho, a luxurious mixture of seven types of meat (that's right – seven!), root vegetables and plantain that 's sure to leave you with a full tummy but still wanting more! For more of a light-bite, Pastelitos are a puffed pastry that are a little smaller than the Latin American classic Empanadas. These delightful little pasties are usually filled with yummy meats, cheeses or even vegetables at times – you won't be disappointed. Burger fans need to try the Dominican delicacy Chimichurri, which is a super-tasty hamburger with a unique sauce and garnished with cabbage and tomatoes. If you have a sweet tooth, make sure to get hold of some Bizcocho Dominicano, translating to 'Dominican Cake', which is a delicious buttery cake with pineapple in the middle.

Popular beers that you'll find in the local bars include Presidente, Bohemia and Quisqueya. Lovers of coffee are in for a treat too, as the nation's coffee is known for being top-class and delicious. Usually served black, the coffee is quite strong, but if you're looking for something stronger, rum is the spirit of choice and can be enjoyed with ice or as part of a yummy cocktail. If you prefer to stick to soft drinks, look for an orange-coloured pop drink called 'Country Club, a refreshing soda that comes in original, raspberry, orange and strawberry flavours and is absolutely delicious!


Visiting the Dominican Republic
We're certain that the beaches of the Dominican Republic are enough to want you to spend a few weeks just soaking up the sun, but sometimes you need a few days of exploring, activities or just to step away from the beach. Fascinated by nature? The Dominican Republic is home to a wonderful selection of national parks that offer lush greenery and stunning views – perfect for a day spent walking and exploring the countryside. Head to Santo Domingo and visit The 3 Eyes National Park, where you can discover some phenomenal caves. Or, if you prefer to see the sights of the city, Santo Domingo is the historic capital that offers a buzzing ambience with so much to see. One part of the city not to miss is the amazing historic centre, 'Zona Colonial' – a UNESCO World Heritage Site with unique old buildings and charming cobbled streets. Plenty of tours and excursions are on offer across the country too, with boat tours, diving experiences and nature walks easily available for those who fancy exploring the Dominican to its fullest.
Useful information for visiting the Dominican Republic
When planning your trip to the Dominican Republic, make sure you look into the weather patterns as the Caribbean has a 'hurricane season', which can occur approximately from June to November. This doesn't mean that there will be a hurricane every day between these months, but that the country is just more susceptible to rain or storms during this time. Due to this, the recommended time to visit the Dominican is from December to May. Another important factor to research is whether you need any vaccinations to visit the country. This is common with travelling to some destinations outside of Europe, so do check the Government website in advance as you may need to be given vaccinations weeks or even months before you fly.

The national currency is Dominican Peso and Spanish is the country's official language, so it's a great idea to brush up on your basic Spanish to get by if you meet locals who don't speak English. Plus, it's always nice to try to learn the language when visiting another country.

Search the sunshine.co.uk website:
×