Holidays to Sharm El Sheikh
Holidays to Sharm El Sheikh
The vibrant resort of Sharm El Sheikh is an ideal holiday destination promising year-round sunshine, white sandy beaches, glistening waters, and breathtaking sights both on and off the land. Holidaymakers can explore the world-famous coral reefs or the rolling sand dunes as well as enjoy luxury hotels and fantastic facilities.

As one of the most popular locations in the Red Sea Riviera, holidays to Sharm El Sheikh are popular with families, party people, divers and sun-worshippers alike. Book your holiday to Sharm El Sheikh including flights and hotels with Sunshine.co.uk.
Turtles Inn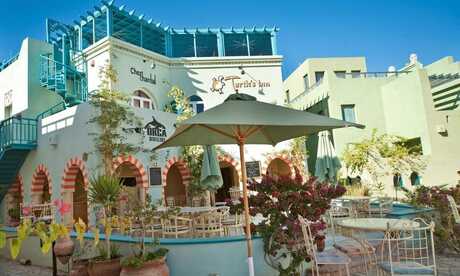 7 nights
Bed and Breakfast
Return flights from London Gatwick
Captains Inn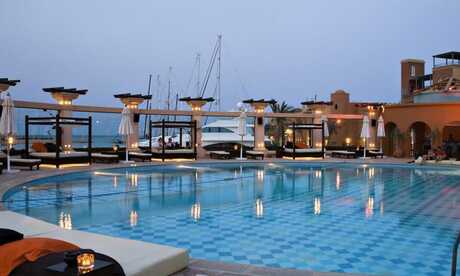 7 nights
Bed and Breakfast
Return flights from London Gatwick
Royal Star Beach Resort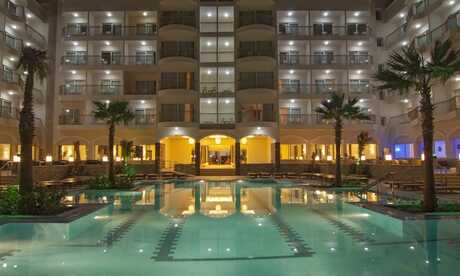 7 nights
All Inclusive
Return flights from London Gatwick
Dawar el Omda - Adults Only
7 nights
Bed and Breakfast
Return flights from London Gatwick
Bella Vista Resort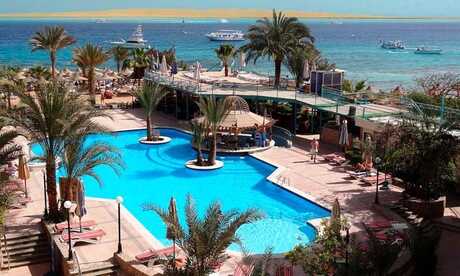 7 nights
Bed and Breakfast
Return flights from London Gatwick
Fanadir Hotel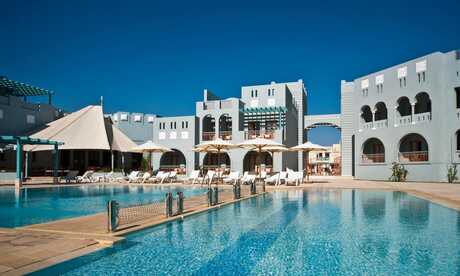 7 nights
Bed and Breakfast
Return flights from London Gatwick
Mosaique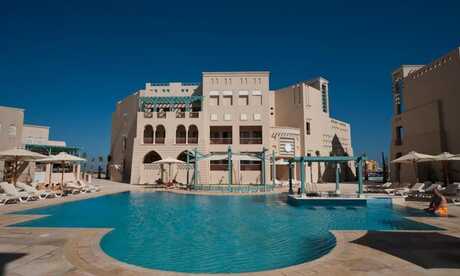 7 nights
Bed and Breakfast
Return flights from London Gatwick
Magic Beach Hurghada Hotel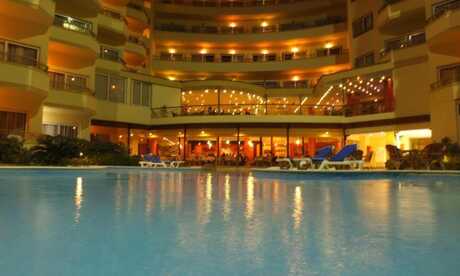 7 nights
Half Board
Return flights from London Gatwick
Regina Resort & Aqua Park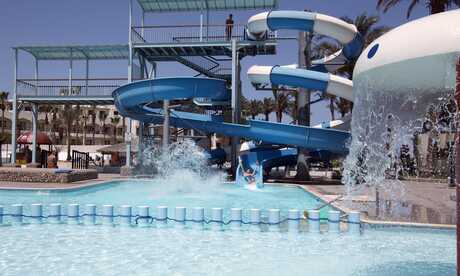 7 nights
Bed and Breakfast
Return flights from London Gatwick
Why holiday in Sharm El Sheikh?
The 35km stretch of coastline consists of long, beautiful beaches, some of the best diving spots in the world and the Ras Mohammed National Park. The once small settlement is now a hugely popular destination due to its diverse, lively atmosphere, stunning landscape and activities to suit all tastes and budgets. Whether you want to relax on the beaches and soak up the sun, discover the exotic marine life, or embark on a desert adventure with a guided excursion, Sharm El Sheikh is the perfect destination for making memories.

Neighbouring resorts of Nabq and the lively Naama Bay are also popular and easily reached. Sharm El Maya is the original resort of Sharm El Sheikh and is considered a quieter option offering a great range of accommodation, restaurants and a great beach.

Sharm El Sheikh boasts excellent leisure facilities including casinos, luxury spas, and waterparks ideal for family fun. The more adventurous, culture lovers can experience an overnight stay in Luxor or Cairo. Shopping in Sharm El Sheikh is a must, whether you fancy bartering at the local bazaars and traditional old markets or snapping up some designer brands at the modern Il Mercato Shopping Mall.

Beach holidays in Sharm El Sheikh

The Sharm El Sheikh coast is lined with magnificent, long, stretches of beach and dotted with charming coves as well as some of the world's best diving sites. As the main activity in the area, there are many scuba diving centres along the coastline where you can learn how to dive or snorkel before exploring the colourful coral reefs and marine life. If you'd prefer to stay dry, there are glass-bottomed boat trips perfect for viewing beneath the crystal clear waters.

Nabq Bay is ideal for families with young children due to the shallow waters and excellent facilities. Just south of Nabq Bay are the smaller bays of White Knights and Sharks Bay, which are other popular diving spots and offer a fantastic choice of restaurants and cafes along the beach.

Food & Drink

Sharm El Sheikh offers many different culinary options from exclusive a 'la carte restaurants to well-known chains, and local spots like Farsha Cafe serving Egyptian delicacies. Fresh, fried dumplings are highly recommended as well as grilled koftas and the tasty fruit and nut platters.

A favourite for British tourists is the Hard Rock Café serving juicy burgers and delicious cocktails. It is important to note that in the Sharm El Maya area, not all restaurants will serve alcohol. However, many will allow you to bring your own so it may be worth checking before you dine.

Nightlife

As a holiday destination, Sharm offers a vibrant and diverse nightlife scene to suit groups, couples and families of any age as the majority of hotels in the area have their own bars and entertainment. There are also popular pubs, casinos and nightclubs making it the liveliest area in Egypt.

Holidaymakers who want to dance all night should head to Naama Bay, home to legendary night clubs such as the Ministry of Sound, Buddha Bar and Pacha. It's the perfect place to party.

Useful Information

The language spoken in Sharm El Sheikh is Arabic. However, many Hotel and Hospitality staff speak English in the resorts meaning it is easy for English-Speaking tourists to communicate.

An entry Visa is required for a holiday in Egypt and costs around 15 GBP per person.

The currency used in Sharm El Sheikh is the Egyptian Pound. As always, we recommend that you shop around for the best rate before your holiday.

Search the sunshine.co.uk website:
×