Holidays to Barcelona
Barcelona is a truly enchanting city densely packed with stunning architecture, world-class drinking and dining experiences and a magical atmosphere you'll want to revisit again and again.

Located in Spain, Barcelona is the capital city of Catalonia and is currently home to 1.6 million locals within the city's limits. Combining the idyllic Spanish climate with bounds of culture, history and unconventional architecture, Barcelona attracts millions of tourists from around the world each year.
Why Holiday in Barcelona?
Home to one of the world's most revered football clubs, FC Barcelona, the city of Barcelona offers almost everything a tourist could wish for in a city break holiday. From an incredible food and drink scene to fabled gothic architecture, each visitor to Barcelona is sure to have an authentic personal experience they'll never forget.
Barcelona is just a short flight away from the UK; direct flights typically take just over two hours from London, making holidays to Barcelona incredibly accessible. Be sure to check with us for our best deals on flight + hotel packages to make some fantastic savings.
Beach Holidays in Barcelona
While many visit Barcelona to enjoy it's incredible architecture, culture and nightlife, that's not to say you can't head to the beach for a day of fun in the sun.
Barcelona has a number of beaches available for you to head to; the vibrant 'Barceloneta' beach is perhaps the city's most popular seaside spot (and can tend to get a little crowded during peak times of the year), while other lesser-known beaches such as 'Nova Icaria' and 'Bogatell Beach' offer a little more in the way of sunbathing space, albeit at the expense of the number of nearby bars and restaurants available.
Food and Drink in Barcelona
The food and drink scene in Barcelona is truly a showcase of Catalan cooking. Mouth-watering dishes of every description can be found in the countless eateries that line the city's many squares, backstreets and marketplaces.
Visitors can enjoy market-fresh seafood tapas and produce at the famous 'Mercat de la Boqueria', a hearty paella overlooking the coastline at the elevated Miramar Restaurant, or world-class chocolates and pastries from one of the city's many great patisseries.
History & Architecture
Barcelona is home to a number of architectural wonders, each offering a unique and riveting experience that is sure to intrigue visitors of all ages. A simple stroll through the city's stunning Gothic Quarter will reveal countless hidden gems in the form of quaint boutiques, bistros and restaurants.
Many tourists visit Barcelona to view the simply breathtaking Gaudi buildings around the city, including of course 'La Sagrada Familia', the iconic unfinished temple that has been under construction since 1882! Gaudi's other works such as the curvaceous 'Casa Batlló' are also open to the public.
Useful Info for Holidays to Barcelona
Barcelona is a wonderful city that truly has something for everyone, however there are a few things you may wish to know before visiting for the first time.
The Barcelona public transport system is amongst the best in the world. Visitors can buy a 'T-10' ticket for around €10, which can be used on many busses as well as the metro network. These tickets can be redeemed for a total of 10 trips and can be shared between several commuters. They also remain valid until January of the following year (meaning there's no pressure to use your ten trips in one day!).
As with most busy tourist destinations, local law enforcement caution visitors to be wary of potential pickpockets in busier areas such as 'La Rambla' and the various markets around the city. Simple precautions such as wearing a zip-lock bum bag to store money and other valuables in will give you added peace of mind, and help more suspicious travellers to relax and enjoy their exploration of this wonderful city!
Auto Hogar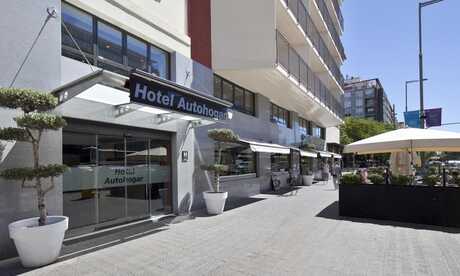 7 nights
Room Only
Return flights from London Stansted
Barcelona Princess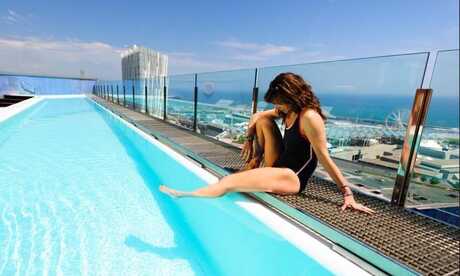 7 nights
Room Only
Return flights from London Stansted
Barcelona House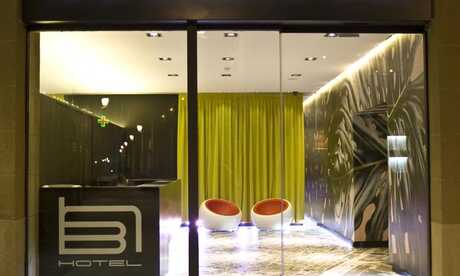 7 nights
Room Only
Return flights from London Stansted
Search the sunshine.co.uk website:
×