Holidays to Fuerteventura
Holidays to Fuerteventura
Fuerteventura is the second largest Canary Island offering year-round sun and the perfect escape from busy, modern life. Holidaymakers can relax on one of its many sandy beaches, take part in water sports, enjoy a round of golf or explore the amazing landscape.

It's an ideal destination for families, couples and adventurers. Book your 2021 holiday to Fuerteventura with Sunshine.co.uk today.
Elba Lucia Sport & Suite Hotel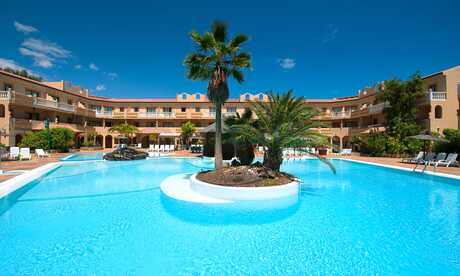 7 nights
Self Catering
Return flights from Manchester
Tao Morro Jable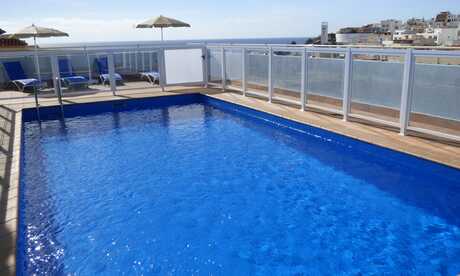 7 nights
Room Only
Return flights from Manchester
Oasis Village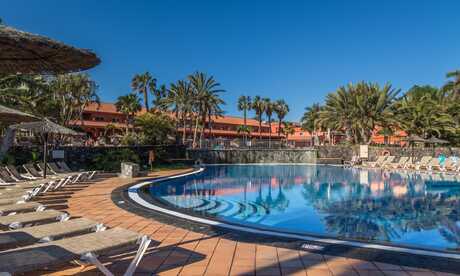 7 nights
Self Catering
Return flights from Manchester
Oasis Duna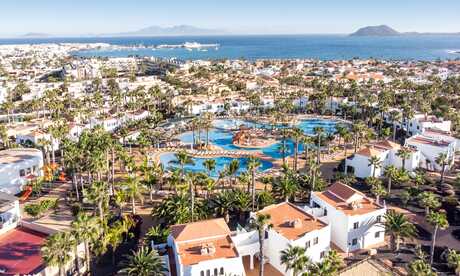 7 nights
Self Catering
Return flights from East Midlands
Surfing Colors Corralejo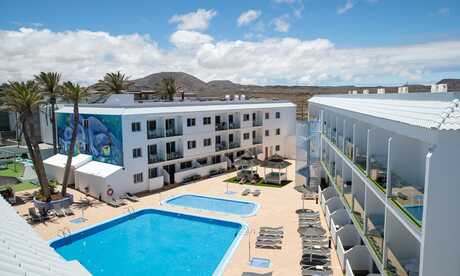 7 nights
Room Only
Return flights from Manchester
Hotel Matas Blancas - Adults Only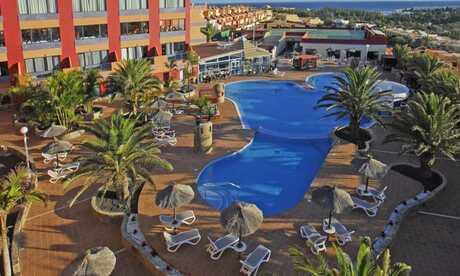 7 nights
Bed and Breakfast
Return flights from Manchester
Elba Castillo San Jorge, Antigua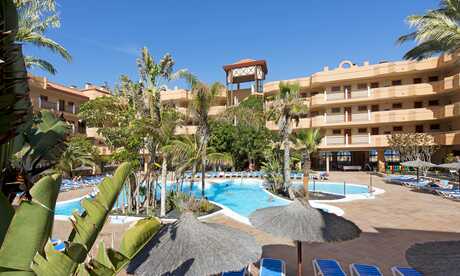 7 nights
Bed and Breakfast
Return flights from Manchester
Blue Sea Jandia Luz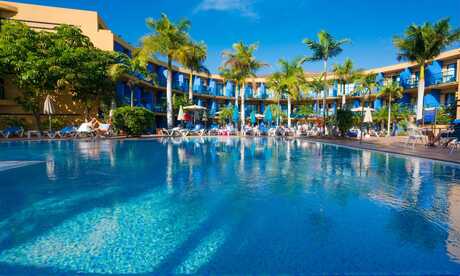 7 nights
All Inclusive
Return flights from Manchester
Atlantic Garden Beach Mate
7 nights
Self Catering
Return flights from Manchester
Why Holiday in Fuerteventura
As well as having some of the most beautiful and vast beaches in the Canaries, Fuerteventura has much more to offer tourists. For families, the most visited attractions include the Baku Water Park in Corralejo and Oasis Park in La Lajita, home to a zoo with sea lions and parrots, as well as stunning botanical gardens. It's a great place to make memories and there is a free shuttle bus from the major resorts making it easy to access with younger children.

There is also plenty for adults to get involved with and for the keen golfers, there is one 9-hole course and three 18-hole golf courses on the island. Holidaymakers who want to experience the more traditional side to Fuerteventura are welcome to visit the rural areas further inland. In Betancuria, the former capital, you can explore the Spanish history and culture by visiting the Santa Maria Church and a number of museums.

The island is just 100 km from the African coast, showcasing a rugged volcanic landscape and impressive natural attractions like the sand dunes of the Corralejo National Park. The dunes stretch far along the coast, in front of the Montana Rojo known as the red mountain, with some dunes reaching heights of 50 metres. There are plenty of hiking trails and opportunities for adventure in the National Park.
Beach Holiday
Fuerteventura is a fantastic beach holiday destination and offers over 150 beaches ranging from sweeping coastal bays like Playa Grande to black, volcanic sands at Ajuy beach.

The name Fuerteventura translates to 'strong winds' making the island an ideal spot for windsurfing, especially at Ezquinzo beach. The more sheltered and shallow lagoons and bays along the coastline are ideal for swimming. For gentle waves, perfect for paddling, head to the tranquil Playa Esmeralda beach. Snorkeling and scuba diving are also popular as the island boasts clear and warm waters.
Food and Drink
The Canary island offers deliciously simple cuisine dressed in fresh sauces and served with salad. Fish dishes are often favoured and restaurants on the island offer a wide choice including tuna, parrot fish, sea bass and shark. If you want to try some authentic food why not order the hot potato dish named Papa Arrugadas or the sundried fish bar snack known as Pejines.

Visitors have a wide choice of dining options from snack bars to luxury restaurants serving 3-course meals in the tourist areas. Further inland there are towns with more traditional tapas restaurants.
Nightlife
If you are looking for a party atmosphere and somewhere you can dance the night away then Corralejo is the place to be with plenty of bars to visit. There is something for everyone whether you prefer a more authentic experience like some live Spanish music in a local's bar, an evening of cocktails by the beach or a few pints in a British pub.
Useful Information
The average flight from the UK to Fuerteventura is around 4 hours. There is only one airport so you may need to organise a transfer to your resort, which you can add onto your holiday on our Extras page.

The currency used in Fuerteventura is the Euro. As always, we advise you to shop around for the best conversion rate.

Fuerteventura boasts temperatures of 18-25 degrees and is sunny year-round.

Local people in Fuerteventura speak Spanish. However, in tourist areas, many speak English. English speaking tourists should find communication and navigation easy in the Balearic Islands
Fuertesol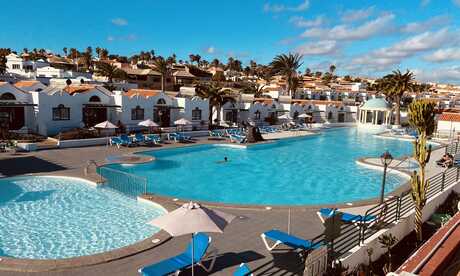 7 nights
Room Only
Return flights from London Stansted
SBH Maxorata Resort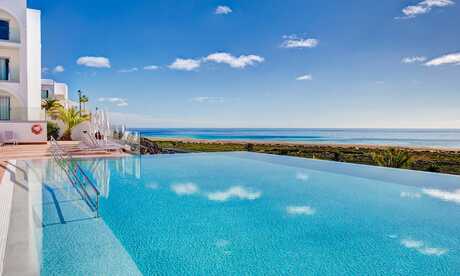 7 nights
All Inclusive
Return flights from London Stansted
Hotel Taimar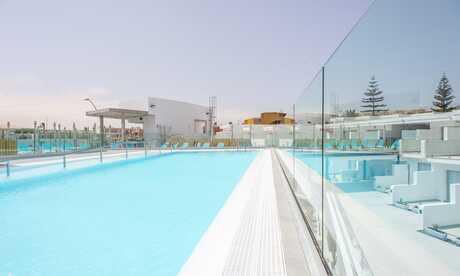 7 nights
Bed and Breakfast
Return flights from London Stansted
Resorts in Fuerteventura
Tarajalejo
Search the sunshine.co.uk website:
×