Toddler, Infant and Baby-Friendly Holidays
Toddler and baby-friendly breaks
Enjoy some well-deserved fun in the sun with your little ones with our top toddler and baby-friendly breaks. There's nothing better than spending some quality time together in the sunshine, making memories that will last a lifetime. Whether your youngsters could spend hours splashing in the swimming pool, or they prefer to build sandcastles by the sea, we've got some super family-friendly hotels with excellent facilities for toddlers and babies. So you can kick back, relax and make the most of your holiday!
Self Catering
London Stansted to Ibiza
Self Catering
London Stansted to Ibiza
Room Only
London Stansted to Ibiza
Top toddler-friendly destinations
We've rounded up our top destinations for families that are hoping to head off on holiday with the little ones. Keep the kids smiling with a short break closer to home! Sunny climates, gorgeous beaches and short flight times across Europe make travelling with toddlers as stress-free as possible. From five-star family rated resorts to simple Self-Catering accommodation with beautiful beachfront views, you're sure to find the perfect break for you and your family.
Novotel Barcelona Sant Joan Despi
Room Only
Birmingham to Barcelona
Room Only
Birmingham to Barcelona
Bed and Breakfast
London Stansted to Barcelona
Where can I holiday with the kids in Majorca?
This beautiful Balearic Island boasts a summery Mediterranean climate that isn't too much for the kids to handle. You can easily jet off here in just over two hours and with plenty of flights departing at various times across multiple UK airports, securing your perfect is a breeze. Majorca's coastlines have been favoured by families for their shallow waters and sandy beaches, with resorts like Santa Ponsa, Palma Nova and Cala D'Or catering for families of all kinds.
Pierre & Vacances Mallorca Portofino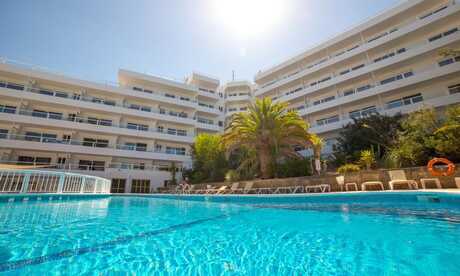 Room Only
East Midlands to Palma Majorca
Sol Naixent-Bonaire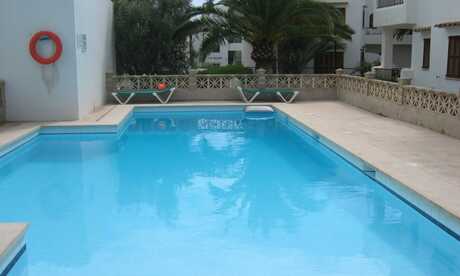 Self Catering
East Midlands to Palma Majorca
Playamar Hotel and Apartments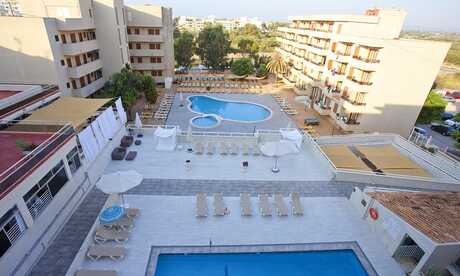 Self Catering
London Gatwick to Palma Majorca
Ibiza's top family-friendly resorts
Ibiza is ideal for those seeking a peaceful paradise with a spot of family fun, with options ranging from quiet self-catering apartments to picture-perfect family retreats right by the beach. Puerto de San Miguel is a great choice for those with children, offering a safe, sheltered beach and lots of lovely local restaurants, which cater to the simple and ever-changing tastes of your toddlers.
Self Catering
London Stansted to Ibiza
Self Catering
London Stansted to Ibiza
Room Only
London Stansted to Ibiza
What does Portugal offer for children?
It's no wonder Portugal is a parents idea of paradise, with golden beaches, pocket-pleasing prices and some of the best family hotels in the whole of Europe – what's not to love? Hotels here are sure to bring smiles all round, with baby-friendly facilities, excellent entertainment and stunning beachfront views, you're free to unwind and savour some true family time. In the Algarve, the sun also shines all year round, so it's ideal for those seeking to escape the busy summer season and still enjoy the milder months with some sunshine.
Algarve Mor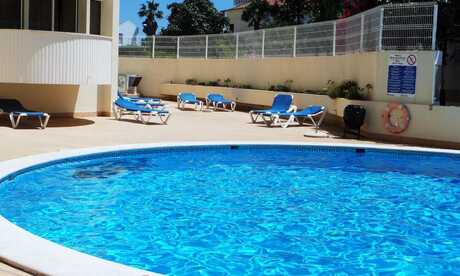 Self Catering
London Stansted to Faro
Studio 17 by Atlantic Hotels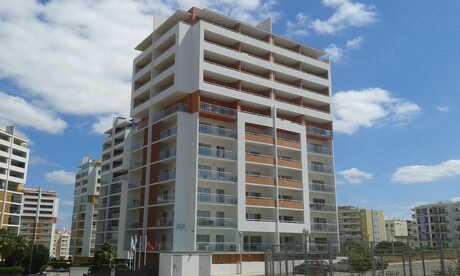 Self Catering
London Stansted to Faro
Mirachoro 2
Self Catering
London Stansted to Faro
Best places in Spain for the whole family
Spain is home to plenty of family-friendly resorts, like the sunny Costa del Sol, famed for its fabulous range of hotels and fun family amenities. From on-site kids clubs and fun animation shows to baby splash parks and mini discos, we've got a great range of hotels that offer hours of entertainment to keep the kids laughing and having fun! So you can spend your time unwinding in the sensational Spanish sun.
Room Only
Manchester to Barcelona
Pierre & Vacances Barcelona Sants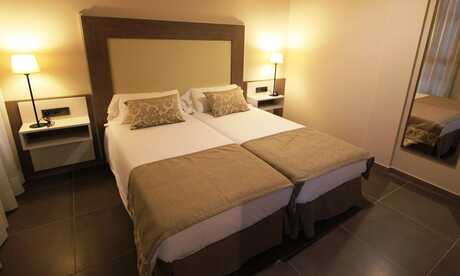 Self Catering
Manchester to Barcelona
Novotel Barcelona Cornella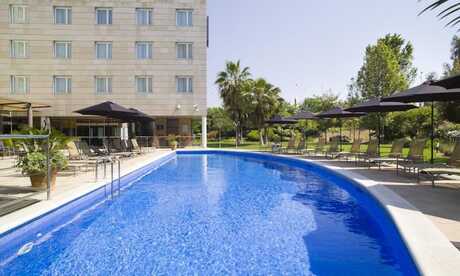 Bed and Breakfast
Manchester to Barcelona
reviews recommend Sunshine.co.uk
Search the sunshine.co.uk website:
×