Holidays to Skiathos
The alluring island of Skiathos can be found nestled in the north-western corner of the warm watered Aegean Sea, just a short distance off of Greece's East coast. With its splendid sun-soaked beaches, beautiful pine forests and picturesque cobblestone villages, you'd be hard-pressed to find a more quintessential Greek island.
Messonghi Beach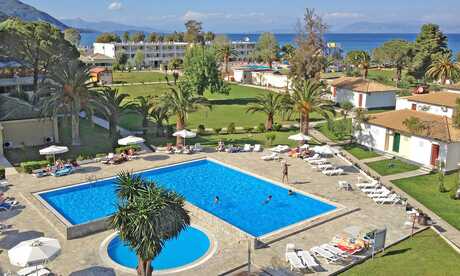 7 nights
All Inclusive
Return flights from London Gatwick
Mitsis Laguna Resort & Spa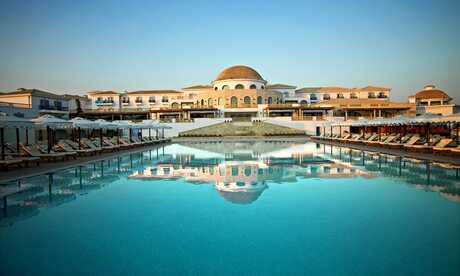 7 nights
All Inclusive
Return flights from Birmingham
Mitsis Alila Resort & Spa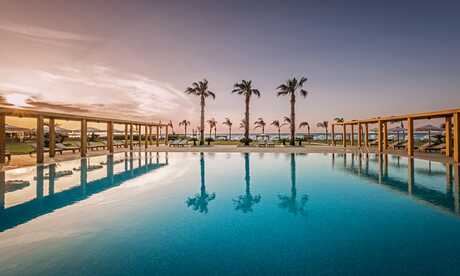 7 nights
All Inclusive
Return flights from London Gatwick
Eden Roc Resort Hotel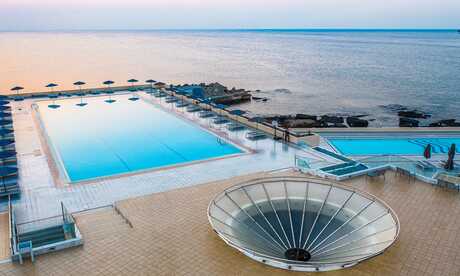 7 nights
All Inclusive
Return flights from London Gatwick
Mitsis Rodos Village Beach Hotel & Spa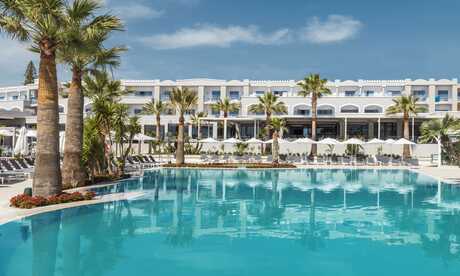 7 nights
All Inclusive
Return flights from London Gatwick
Alexis Pool Apartments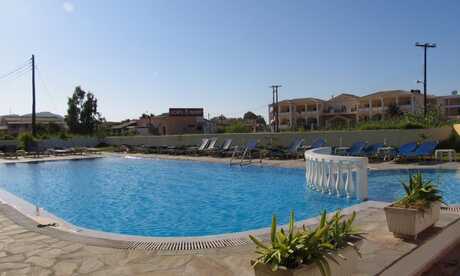 7 nights
Self Catering
Return flights from London Gatwick
Mitsis Royal Mare Thalasso & Spa Resort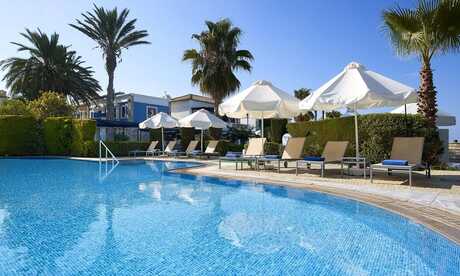 7 nights
All Inclusive
Return flights from Birmingham
Mitsis Norida Beach Hotel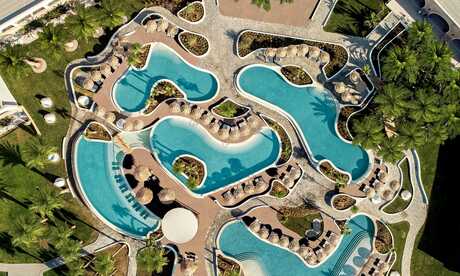 7 nights
All Inclusive
Return flights from London Gatwick
White Olive Elite Rethymno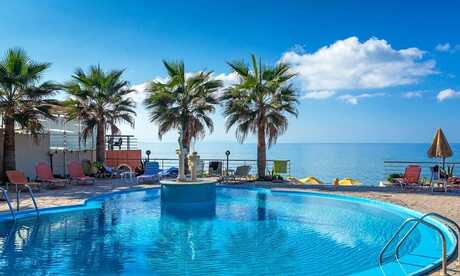 7 nights
All Inclusive
Return flights from London Gatwick
Why Choose to Holiday in Skiathos
With average summer temperatures soaring to an incredibly pleasant 24°C, the island offers visitors the ideal climate for long lazy days lounging around in the sun. Thankfully Skiathos plays host to numerous wonderful and well-kept beaches for you to wile-away your days, so get ready to enjoy soaking up the sun and swimming in the sea!

Nevertheless, if you're looking for a bit more adventure and culture from your holiday to Skiathos then don't worry! The Greek's are renowned for the importance they place on their culture and history, and the people of Skiathos are no different. The island is punctuated with a plethora of ancient landmarks, monasteries and churches which are available for you to visit.

Of course, for many people travelling to Greece, or one of its many beautiful islands, the cuisine can be one of the greatest appeals. Whether you're after traditional Meze, Kofta or Kebab, you'll be sure to find the taste of Greece on your holiday to Skiathos.

Beach Holidays in Skiathos
The island of Skiathos boasts over 27 miles of jaw-dropping coastline to explore; with so much coastline, it's no surprise the island plays host to over 60 well-kept sandy beaches for visitors to enjoy. With that being said, there is a distinction to be made between the beaches to the north of the island and beaches to the south.

The vast majority of beaches located to the south of the island are golden sanded with clear water and gorgeous pine forested backdrops, the most popular of these is the Koukounaries Beach. These southern beaches are often easy to access, well connected by the islands well-organised transport system and provide essential beach amenities such as loungers, toilets and restaurants.

In regards to the northern beaches of Skiathos, they are by no means any less beautiful than the southern beaches – they are just often slightly more remote and harder to reach. With that being said, if you do decide to discover these beaches you will be rewarded as they are often less crowded, boast deep azure blue waters, stunning rock formation and warm pale coloured sand.
Activities in Skiathos
The island of Skiathos has a rich and steeped history that you'd be disappointed to miss out on! Ruined medieval castles, beautifully adorned Byzantine monasteries and churches richly influenced by the Venetians are dotted throughout the islands – one of the most impressive sites is the Holy Monastery of Evangelistra, which is located roughly 4km north of Skiathos Town.

Skiathos Town itself is the main town on the island and is relatively geared towards the island's tourist population. You'll find plenty of traditional tavernas, restaurants and bars in Skiathos Town, catering to a broad range of tastes, budgets and cravings.

Furthermore, if you're looking to explore the Sporades island group, a ferry service runs regular boat trips out to the other islands. There are also a number of agencies that organise guided tours of some of the island's more significant neighbours such as Alonnisos, Skopeleo, and Skyros.

Food, Drink & Nightlife in Skiathos
If you've come to Skiathos to experience some of the best Greek cuisine available then you won't be disappointed. Both Tavernas and traditional Greek restaurants can be found all over the island, and these restaurants make the most of the abundant marine life that surrounds the island. You can find fresh fish and seafood on nearly every menu in Skiathos and it really does taste as fresh as it sounds! Furthermore, you can find a wide range of fantastic Greek classics such as Souvlaki, Gyros, Meze, Kofta and Kebabs at almost every restaurant on the island.

There are also a number of great tasting traditional Skiathos dishes you must try whilst visiting the island! One of which is Hortopia, a savoury pie that contains a blend of spinach, herbs and feta cheese - it goes down a treat with a glass of red wine. Another island favourite is Amygdalota, which is best described as being similar to a sweet macaroon type biscuit – perfect with a mid-afternoon coffee.

However, many people choosing to holiday in Skiathos may also be in search of its exciting nightlife! The island offers a broad range of nightlife experiences from clubs, pubs and bars in central Skiathos Town, to more quiet and relaxing affairs such as live music events and evening shows put on at larger hotels.

Useful Information for Holidays to Skiathos
If you're travelling to Skiathos from the United Kingdom, you'll be looking at spending roughly 3.5 hours in the air. This is slightly longer than some of the more well-known Mediterranean destinations, but the extra flight time is well worth the access to beautiful temperatures, splendid sun-soaked beaches and relaxing less-crowded venues.

The primary currency used in Skiathos is the Euro. As exchange rates fluctuate regularly, Sunshine.co.uk recommends beginning to look at exchanging your Sterling to Euro approximately a month before you're set to travel. Doing so will give you ample time to scout around and find the best exchange rates available.

Skiathos' primary language is Greek however, due to the island's economic ties being heavily related to tourism, you'll find the vast majority of the locals speak a good amount of English. With that being said, it's always polite to have a few basic words in your vocabulary.

Resorts in Skiathos
Vassilias
Search the sunshine.co.uk website:
×