Adult only Holidays
Looking for quiet sandy beaches, world-class cuisine and a range of unbelievable locations, resorts and facilities? If so, you're sure to fall in love with our range of adult only holidays! This list of holiday packages was specifically created to ensure you can enjoy all of the peace, relaxation and indulgence one would look for in a vacation and all at incredible prices. Be sure to browse our range of flight + hotel deals to make some huge savings.
Albufeira Jardim I y II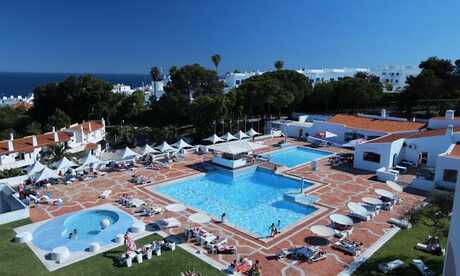 7 nights
Room Only
Return flights from Manchester
Globales Verdemar Apartments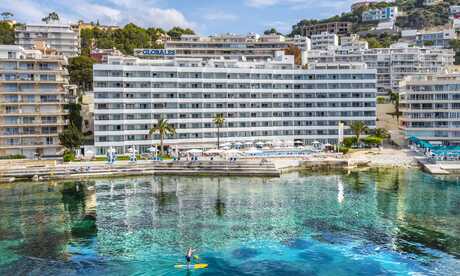 7 nights
Self Catering
Return flights from Manchester
Evamar Apartments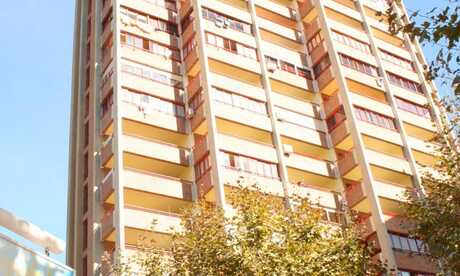 7 nights
Self Catering
Return flights from Manchester
Adult only hotels
If you find yourself daydreaming about enjoying some quality time with your partner or an exciting trip with your friends in a relaxed, child-free setting, our range of peaceful adult only hotels is sure to hold the perfect destination for you.
From incredible seaside hotels which offer a range of pampering treatments to indulgent all inclusive resorts, you can truly cut loose at one of these stunning properties. Our range also contains adult only hotels at some of the world's most lively and sought-after locations, including Ibiza, Cancun and Magaluf!
Why choose an adults only holiday?
When it comes to holidays, it's fair to say that there is no 'one size fits all' solution. Each traveller has a list of wants and needs from a holiday, be it relaxation, exploration or simply a chance to cut loose and party until the early hours! While with some regular package holidays or 'kids go free' hotels, there's a large probability that there will be a number of young guests staying at the resort, and as you can imagine, they love to make plenty of excitable noises as they play and explore!
While the sounds and splashes of a nearby kids club are incredibly adorable, it's understandable that guests might find it a little more challenging to truly relax, but by choosing a holiday from our list of adults-only vacations, you can rest assured that you'll not only enjoy the peace and quiet you're looking for, but also world-class resorts and service too.
Book a break from our selection of adults only holidays today to make a huge saving on our flight + hotel packages.
Dubai
From chic accommodation to the peace and quiet of an adult-only swimming pool and brunch parties that are strictly for grown-ups, Dubai is the perfect place for an adult-only getaway. Leave the kids at home and enjoy some one-on-one time with your partner or jet off for a super-stylish mates escape, Dubai is the epitome of style, luxury and fun.
Excelsior Hotel Downtown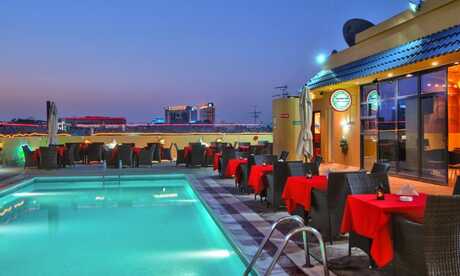 7 nights
Room Only
Return flights from Birmingham
Grand Excelsior Bur Dubai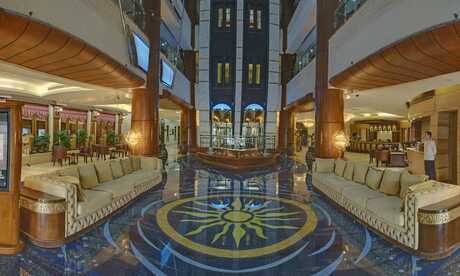 7 nights
Room Only
Return flights from Birmingham
Grand Excelsior Al Barsha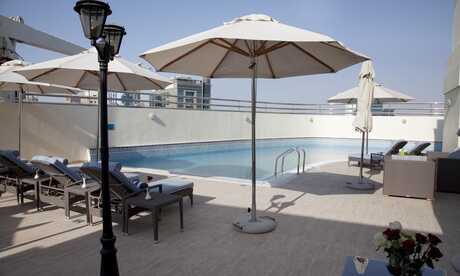 7 nights
Room Only
Return flights from Birmingham
reviews recommend Sunshine.co.uk
Search the sunshine.co.uk website:
×