Thailand Holidays
A destination that should definitely be on your bucketlist, Thailand has everything you need for a sun-soaked cultural experience. There's no doubt you've seen the photographs of amazing turquoise waters, incredible Buddha statues and yummy-looking food. Well let us tell you, they're even better when experienced first-hand.

With average temperatures sticking to the high 20s (Celsius) year-round, you can plan your adventure for any time and still come back with beautifully bronzed skin. Whether you go for the wildlife, beaches, nightlife or the activities – a holiday to Thailand is an unforgettable experience that will leave you with memories to last a lifetime.
The Senses Resort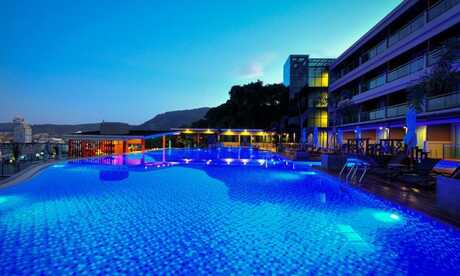 7 nights
Room Only
Return flights from London Stansted
Mandarava Resort and Spa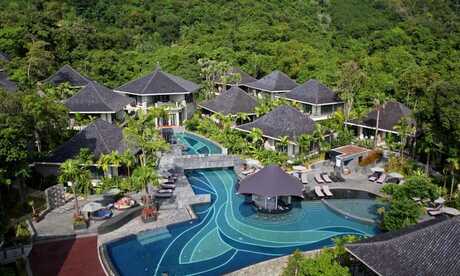 7 nights
Bed and Breakfast
Return flights from London Stansted
SAii Laguna Phuket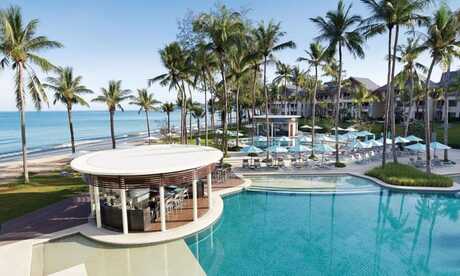 7 nights
Bed and Breakfast
Return flights from London Gatwick
Paradox Resort Phuket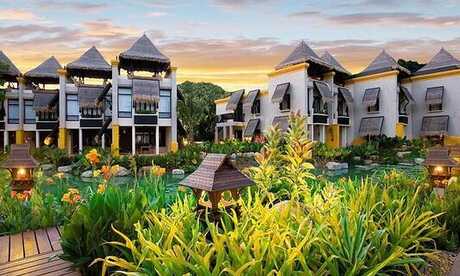 7 nights
Bed and Breakfast
Return flights from London Stansted
Wyndham Grand Phuket Kalim Bay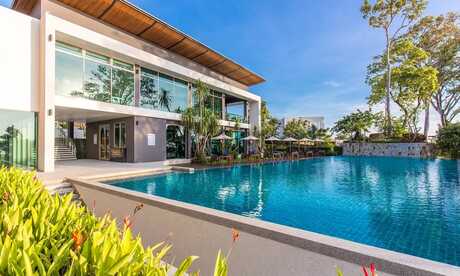 7 nights
Bed and Breakfast
Return flights from London Stansted
The ASHLEE Plaza Patong Hotel & Spa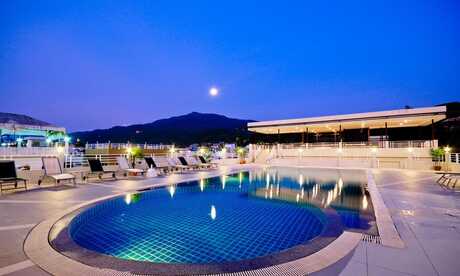 7 nights
Room Only
Return flights from London Stansted
The Yama Hotel Phuket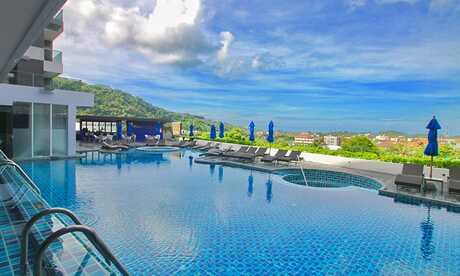 7 nights
Room Only
Return flights from London Stansted
Nap Patong Hotel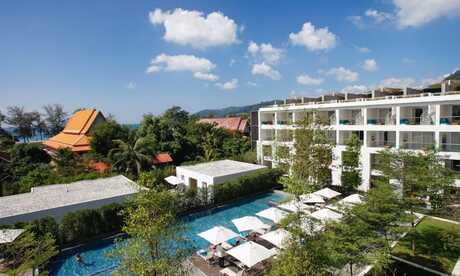 7 nights
Bed and Breakfast
Return flights from London Stansted
Metadee Resort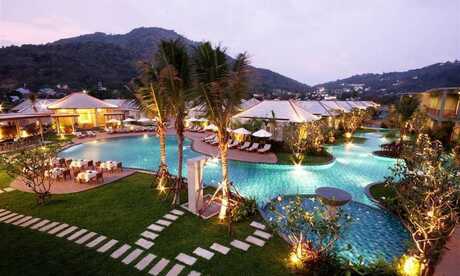 7 nights
Bed and Breakfast
Return flights from London Stansted
Why Holiday in Thailand?
Thailand may be a popular stop for travellers, but it is in no way exclusively for back packers. If you're thinking of taking the family away on a long-haul adventure, Thailand features plenty of family-friendly hotels, sandy beaches with shallow shores, and fun-filled attractions for all ages to enjoy. Ride the rollercoasters at Siam Park City, enter the magical kingdom at Dream World and explore the world's first ever Cartoon Network themed amusement park at Cartoon Network Amazone - both adults and kids will love the country's amazing amusement parks.

Those looking for an exciting mate's escape will find everything they're looking for in Thailand too. With boat trips, snorkelling and plenty of sightseeing to do, you and your group can do all of the cultural activities throughout the day and hit the clubs at night. Patong in Phuket is one of the top nightlife hot-spots, with its buzzing party scene featuring discos, clubs and bars lighting up the streets as the sun sets.

Thinking of Thailand for a dreamy couples getaway? If the adventure, beaches and attractions aren't romantic enough for you, Thailand offers some wonderful luxury hotels on the beachfront. Massages, fine dining and evening drinks by the sea will create the fairy-tale holiday you and your loved one have been waiting for.
Beach Holidays in Thailand
Thailand's beaches are an out-of-this-world experience, with pure white sands, crystal-clear waters and a dose of greenery for that true tropical feel. Over in Krabi, Railay Bay is made up of four beaches, all of which feature stunning soft sand, shallow clear waters and a backdrop of picturesque limestone cliffs. Surfers can head over to Kata Beach in Phuket in the summer months, when the sea is perfect for riding the waves. Prefer a bit of peace and quiet? Lamai Beach is a little slice of tranquillity on the edge of the bustling streets of Koh Samui.

Food and Drink in Thailand
There's one thing Thailand definitely knows how to do, and that's street food. Moo ping is a popular light-bite, a delightfully tasty grilled pork skewer, which is usually served with sticky rice. Pad thai is another oh-so-delicious dish found at most street vendors and in restaurants all over Thailand. The noodle dish can be made with chicken, shrimp or tofu, and features stir-fried eggs and crushed peanuts. Thailand also has its own curries, with fish sauce, coconut milk and palm sugar as the main ingredients. Feeling daring? Deep-fried insects are another part of the local diet and are more popular than you think.

If you're looking for something to quench your thirst, cool off in the sun with cha yen, Thailand's version of iced tea. When eating spicy food, nam manao is a great drink for cooling down your mouth, consisting of juice water and sugar. Beer enthusiasts can try Singha, Leo and Chang, or for something a little stronger, try the local rum – Sangsom.
Visiting Thailand
The best thing about Thailand is that there's so many interesting activities to take part in! First of all, the wildlife. Elephants, tigers, leopards and otters are just some of the species found in the country. With elephants being a big part of Thailand's tourism, it's important to do your research before visiting an Elephant Sanctuary to make sure it's ethical. At the sanctuaries, you can meet and feed the amazing creatures, in an environment where they're truly looked after and live a happy life.

If you're lucky enough to be in Thailand for a long time and don't fancy just staying in one place, island hopping is a fantastic way to discover the different culture and scenery across the country - not to mention the different beaches. Even if you're staying in one resort, why not explore places like the Phi Phi Islands, which are easily accessed by boat from Krabi and Phuket.
Those who love to be in the water are in for a treat, as the south-east coast of Thailand is a perfect spot for diving. Look out for Manta rays, turtles and you may even spot an incredible whale shark. If you're after a more low-key sea experience, Thailand's crystal-clear waters are a great place to go snorkelling too!
Useful Info for Visiting Thailand
Thailand is a predominantly Buddist country located in Southeast Asia, bordering Cambodia, Burma, Laos and Malaysia. The average flight time from the UK is around 17 hours, as most routes include a stop over. Thailand is 7 hours ahead of the UK and the local currency is Thai Baht, which has a high exchange rate, so make sure you do your research on payment methods beforehand to save you carrying around a wad of cash.

Although Thailand doesn't have a strict dress policy, there are some dos and don'ts on respectful clothing. Make sure to pack summer clothes that will keep you cool, such as shorts, t-shirts, skirts and dresses. However, strappy tops and inappropriately revealing clothing are a no-no when in Thailand.

As the locals speak in Thai, it's a good idea to learn the lingo before you go. To greet someone, say sa-wat dee, which means both 'hello' and 'goodbye'. For 'thank you', say khop koon or if you need to apologize to someone (which, hopefully you won't), the word for 'sorry' is khor tort. Going to the markets or catching a tuk-tuk and need to know how much it is? Gee baht is 'how much' and, if you need it, lot noi dai mai is 'can you make it cheaper'.

Search the sunshine.co.uk website:
×