Holidays to Malia
Malia is best known for its amazing sun-soaked beaches and exhilarating nightlife, making it the ideal destination for travellers who want to relax all day and party all night! The town is located on the northern coastline of the Greek island of Crete and is blessed by warm and sunny weather throughout the year.
Amazonas Apartments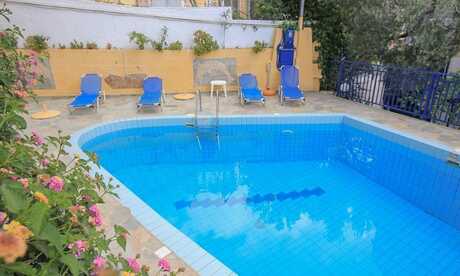 7 nights
Room Only
Return flights from Birmingham
Pelagia Bay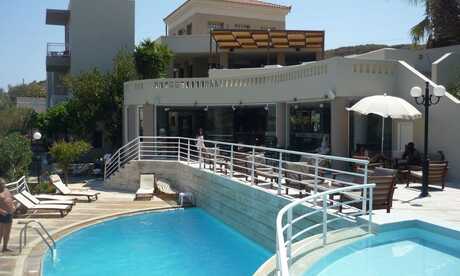 7 nights
Bed and Breakfast
Return flights from Birmingham
Sunrise Apartments - Sfakaki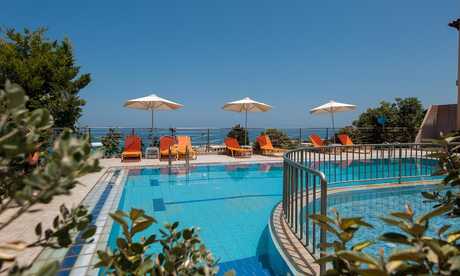 7 nights
Self Catering
Return flights from Birmingham
Pergamos Village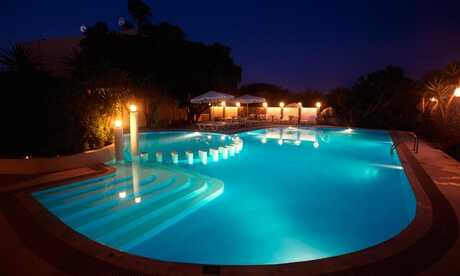 7 nights
Self Catering
Return flights from Birmingham
Hotel Anna Apartments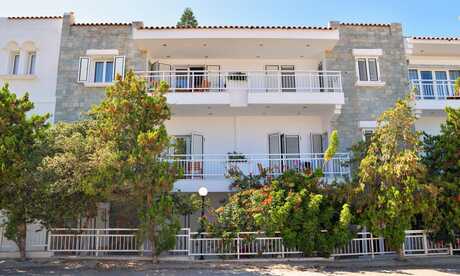 7 nights
Room Only
Return flights from London Gatwick
Cretan Mare Luxury Suites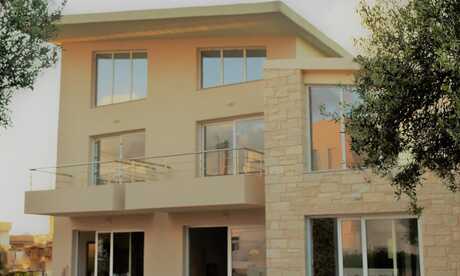 7 nights
Room Only
Return flights from Birmingham
Seven Flowers Studios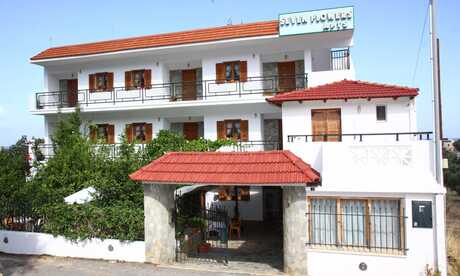 7 nights
Room Only
Return flights from London Gatwick
Camari Gardens Apartments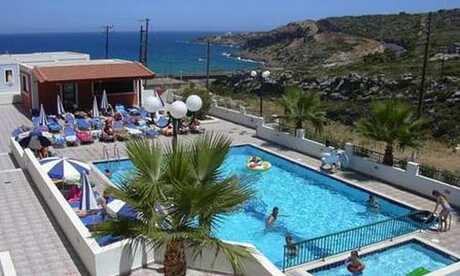 7 nights
Self Catering
Return flights from Birmingham
Pardalakis Studios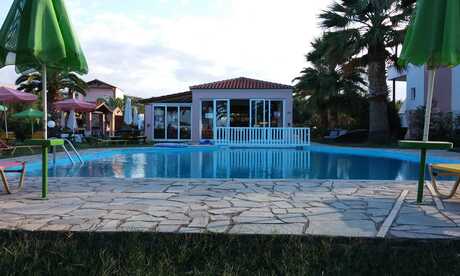 7 nights
Self Catering
Return flights from Birmingham
Why Choose to Holiday in Malia
If you're looking for a warm sunny get-away, with none of the weather worries of a British summer, then look no further than Malia. Boasting average summer temperatures of just over 24°C, and average yearly temperatures of 17°C, the island of Crete is the perfect destination if you're looking for wonderful weather throughout the year.

As the seaside resort of Malia is built alongside 5km of some of Crete's most beautiful coastline, it offers tourists an enormous amount of seafront to relax upon during the day! But if you're looking to party, rather than relax, you'd need look no further than Malia's main strip; located just behind the beachfront, it's crammed with hip bars, traditional pubs and exciting clubs for you to enjoy.
Beach Holidays
Malia's coastline is divided into 6 beaches which are intended to cater to audiences with differing expectations. For example, Glozaine Beach has a rather busy and intoxicating atmosphere in which jet-skis and banana boats can be rented. Slap bang in the middle of the stretch of coastline is Sun Beach, which you'll find plastered with children's lidos, sun loungers and beach parasols. Finally, at the opposite end of the beach from Glozaine, is Potomas beach, with its warm, sparsely populated sands and its tranquil blue waters – a much more relaxed environment that's popular with the locals. Regardless of what you want from a beach holiday, Malia is more than well-equipped to provide it!
Activities
Although many people heading to Malia will want to make the most of the nightlife and the beach, there's plenty of other excursions to partake in.
Crete has a long and steeped ancient history, and there are plenty of opportunities to explore this on the island. The Minoan Palace, also known as Knossos, is considered Europe's oldest city! It's well worth the visit if you are at all interested in history.

On top of this, if you're interested in Greek culture then the island's capital might be for you. The city is roughly 45 minutes away by car and is a brilliant day trip if you want to experience the islands cultural history.

Food, Drink & Nightlife
For many travelling to Malia, one of the main appeals of the sea-side town is its proclivity for an awesome party! Over the last few years, Malia has successfully secured itself as one of Europe's most popular party destination, rivalling both Magaluf and even Ibiza as one of the main destinations for electronic dance music (EDM), clubbing and some of the biggest DJ's on the planet.

Most of this party atmosphere is generated in and around Malia's main strip, which is home to numerous clubs, pubs, bars and restaurants. The close proximity of many of the resorts main hotels and apartments also helps to keep the atmosphere of the strip alive throughout the night! If you're looking to have a great night, some of the best clubs on the strip are the Apollo Club, the Zig Zag Club and Warehouse.
Useful Information
Travelling to Malia from the United Kingdom takes roughly 4 hours, which is slightly longer than other Mediterranean destinations, but the slight increase in travel time is well worth it because of the fantastic holiday opportunities the island of Crete presents to tourists.

As Malia is located on the island of Crete, it falls under the jurisdiction of Greece and therefore is a member of the Eurozone; accordingly, the primary currency on the island is the Euro. Sunshine.co.uk recommends beginning to look at exchange rates up to a month before you're due to travel. By doing so, you will hopefully be giving yourself the best opportunity to get the most Euros out of your Sterling.

Again, with Malia being located on the Greek island of Crete, the primary language of most of the island's inhabitants is Greek. However, as the islands primary source of income is from tourism, many of the islanders speak very good English. Nevertheless, it's polite to have a grasp of some of the basics such as 'hello' and 'thank-you'!

Resorts in Crete
Stavros
Search the sunshine.co.uk website:
×