Christmas 2021 Holidays
Why not step away from the norm and celebrate the festivities in a warmer climate this year? It's time to swap those Christmas trees for Palm trees! Whether you fancy enjoying the traditional delights in sunny Spain, or maybe a luxury escape to the white sands in Mexico is more your cup of tea, we've got the Christmas holiday for you.
Christmas holiday destinations closer to home
Who said Christmas had to be spent in the UK? We personally think there's no better feeling than spending the build, or Christmas Day itself on a sandy beach.
We love a bit of winter sun, and some of our favourite destinations are just a short flight away, they're perfect for those seeking a break in chilly December.
Sun it up on the Canary Islands, you choose – golden or black sands, or why not have both? The Canaries are a great winter sun destination as they boast year-long warm temperatures. When it comes to food - there's something for everyone, whether you're after a hearty Christmas dinner - or fancy going Spanish and swapping the Turkey for delicious tapas, you'll find what your heart desires on these beautiful islands.
Fancy something different? Discover the gems of Cyprus by taking a dip in the turquoise waters surrounding the beautiful island or exploring the historic streets of Paphos. You might even spot a few Christmas trees! With averages of a balmy 15°C in December, delicious food and plenty of beaches to lounge around on, Cyprus is a great December holiday destination for the whole family.
7 nights
All Inclusive
Return flights from London Gatwick
Las Palmeras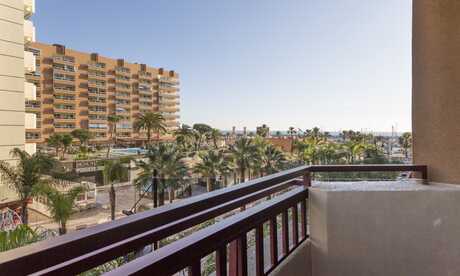 7 nights
Bed and Breakfast
Return flights from Manchester
Villa del Mar Hotel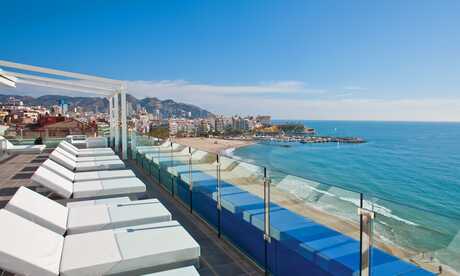 7 nights
All Inclusive
Return flights from Manchester
Medplaya Hotel Bali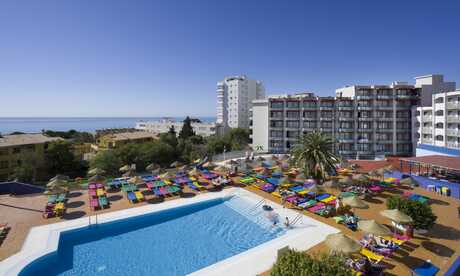 7 nights
Bed and Breakfast
Return flights from Manchester
Sandos Monaco - Adults Only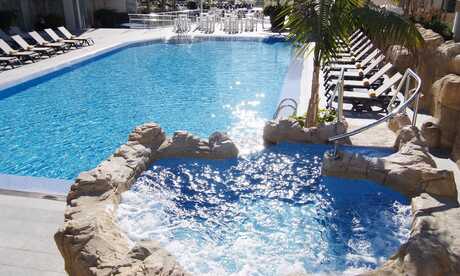 7 nights
Bed and Breakfast
Return flights from Manchester
Hotel Gala Placidia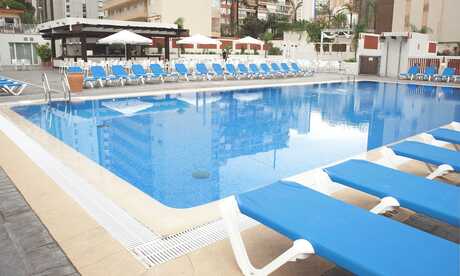 7 nights
Room Only
Return flights from Manchester
Longhaul Christmas holidays
Christmas is the most wonderful time of the year and it probably couldn't get any better, or could it? Spending the festive season in an exotic location really does top the tree. Tick Mexico off your bucket list and enjoy a romantic getaway living the life of luxury. There's plenty of choice when it comes to beautiful beachfront resorts, with more restaurants than you can count on both hands. Go long haul and you're almost guaranteed great weather and fewer crowds of people. Pure bliss if you ask us.
Maybe you're after the best of both worlds; beautiful beaches but also a bustling city to spend that Christmas money. Dubai has it all, it's a glamourous destination which is ideal for families, couples and friends. If it wasn't already beautiful enough at night with the twinkling city lights, it sure will take your breath away seeing it in all its glory with the added Christmas decorations. The average temperature is a fabulous 21°C so why not make your friends back home jealous with festive photos, in summer clothes, in December?
7 nights
All Inclusive
Return flights from London Gatwick
Aquaworld Belek by MP Hotels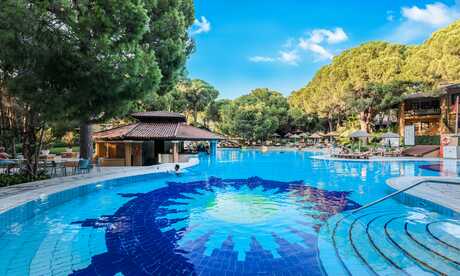 7 nights
All Inclusive
Return flights from London Gatwick
Granada Luxury Beach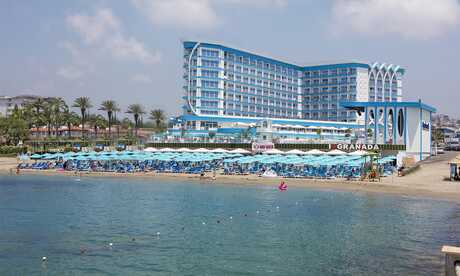 7 nights
All Inclusive
Return flights from London Gatwick
Liberty Hotels Lara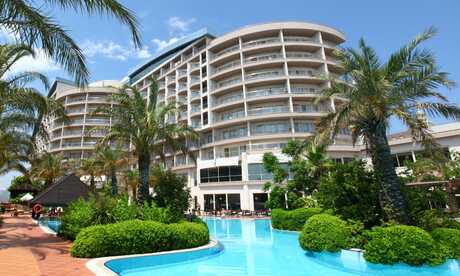 7 nights
All Inclusive
Return flights from London Gatwick
IC Hotels Green Palace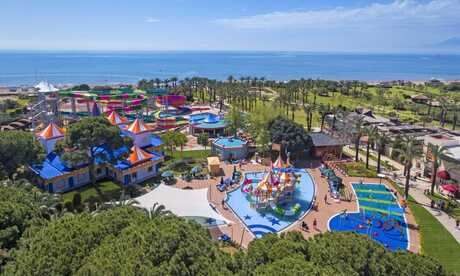 7 nights
All Inclusive
Return flights from London Gatwick
Royal Holiday Palace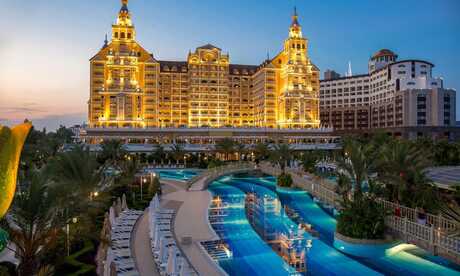 7 nights
All Inclusive
Return flights from London Gatwick
Search the sunshine.co.uk website:
×