Kefalonia Holidays
Kefalonia is the largest of the Ionian islands in Greece promising pleasant temperatures, a tranquil atmosphere, and glorious beaches. The island is a great destination for a relaxed holiday where you can spend your days lazing under the sun, exploring the coastline, or swimming in the turquoise waters. Book your ideal Kefalonia Holiday with Sunhine.co.uk and take a look at our flights, and hotel packages.


Liocharis Apartments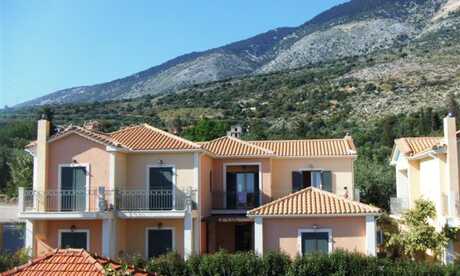 7 nights
Self Catering
Return flights from London Gatwick
Monambeles Villas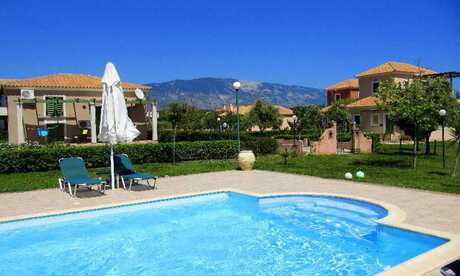 7 nights
Self Catering
Return flights from London Gatwick
Mouikis Hotel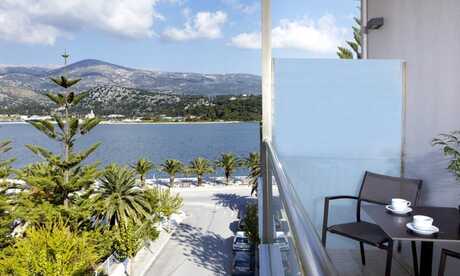 7 nights
Bed and Breakfast
Return flights from London Gatwick
The Alley Hotel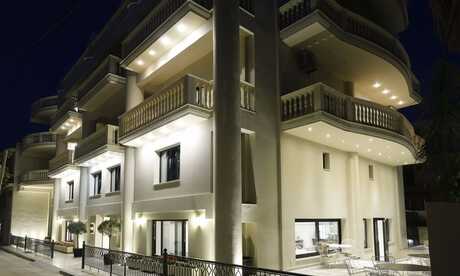 7 nights
Bed and Breakfast
Return flights from London Gatwick
Efrosini Village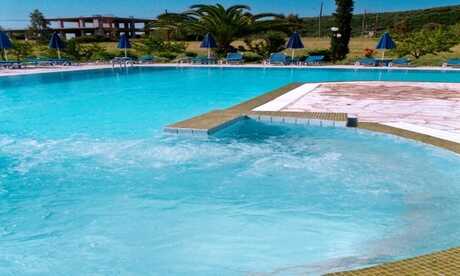 7 nights
Self Catering
Return flights from London Gatwick
Kefalonia Grand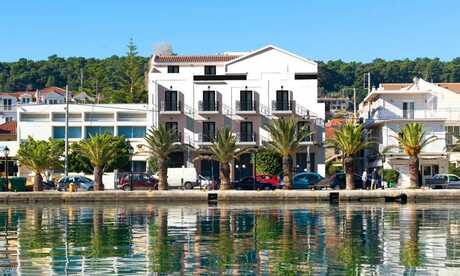 7 nights
Bed and Breakfast
Return flights from London Gatwick
Aggelos Hotel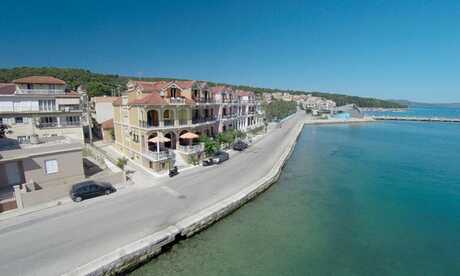 7 nights
Bed and Breakfast
Return flights from London Gatwick
Avithos Resort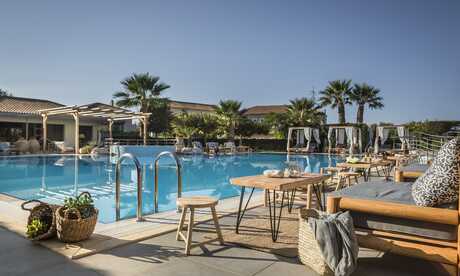 7 nights
Room Only
Return flights from London Gatwick
Why Holiday in Kefalonia?
The island of Kefalonia is noticeably quieter than other more tourist-focused Greek destinations however the natural beauty and laid-back vibe make it a must-visit if you are looking for a Greek adventure. Holidaymakers can explore the island's numerous caves, take sailing trips around the surrounding islands or hike Mount Enos, the tallest island mountain in Greece, for magnificent views.

As well as its lush landscape, Kefalonia offers plenty of cultural and historical attractions. Tourists can visit the historic ruins of the Ancient Acropolis of Sami which was once a powerful town. Depending on what time of the year you visit you may experience the island's Orthodox Christian culture with huge celebrations and festivals for religious events like Easter. There is also a carnival season each year where parties and parades take place in the larger cities.

Beach holidays in Kefalonia
The beaches in Kefalonia offer something for everyone whether you are looking for family-friendly fun and safe waters for splashing around or a romantic spot for watching the sunset.

Explore the stunning coastline with its charming coves and beach-lined bays. Myrtos beach is considered one of most dramatic in Greece, impressing visitors with its sweeping arc shape, stunning white pebbles, and view of the horizon. Xi beach is one of the most well-known in Kefalonia and is ideal for families with younger children due to calmer waters, sun loungers, and soft, orange sand.

Water sports are popular on the island and Makris Gialos beach has some great facilities for activities such as water skiing, knee boarding, and even banana boat rides. There are also plenty of opportunities for scuba diving and snorkeling around the island and many places cater for beginners.

Food and drink in Kefalonia

Kefalonia offers delicious, traditional Greek food across the island. Lamb, chicken, and pork are widely served at restaurants but perhaps the most famous dish is Kefalonian Meat Pie which can be found almost everywhere. Moussaka is also a must try, combining aubergine, minced meat and béchamel sauce for an authentic taste. Greek Coffee is usually served at the end of a meal or why not try a shot of Greece's favourite liquor, Ouzo.

The island has a diverse range of dining options including Greek Kebab shops, luxury restaurants, several Italian eateries and local tavernas serving fresh produce.
Nightlife
In comparison to Zante or Kos, Kefalonia is a lot tamer when it comes to partying. Many hotels at the resorts have bars and host live music on some evenings. However, the island does offer its fair share of livelier venues away from the on-site entertainment.

In the capital Argostoli, you can dance and drink at the well-known Bass Club or hang out at the cool, late-night bars. Skali and Lassi also offer sophisticated lounge bars that serve fantastic cocktails. Eden bar is set in a charming and peaceful garden where you can sip on your drink and listen to the ornamental waterfalls. Whatever your vibe, Kefalonia has a nightlife to suit you.
Useful Information for Kefalonia Holidays
The flight time from the UK to Kefalonia ranges between 3 to 4 hours depending on the airport you fly from.

The currency used in Kefalonia is the Euro. As always, we advise you to shop around for the best conversion rate.

The local language spoken in Kefalonia is Greek. English is spoken more commonly in the holiday resorts so English-speaking tourists should find communication and navigation easy.

Kefalonia boasts Mediterranean climates and mild temperatures all year round. The hottest months of July and August have average highs of 29 ºC.


Search the sunshine.co.uk website:
×