Holidays from Manchester Airport
Holidays from Manchester Airport
At Sunshine.co.uk, you can book flights to destinations all around the world from 19 UK airports. We offer holidays from Manchester Airport to resorts in popular European destinations like Spain, Portugal, and Greece as well as long-haul destinations like Dubai. Whether you are looking forward to a short city break or a fortnight on the beach, we have flights to suit you.
Bakour Lanzarote Splash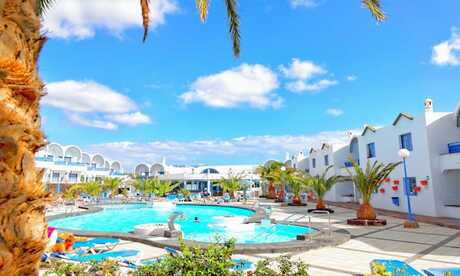 7 nights
All Inclusive
Return flights from Manchester
Laguna Park II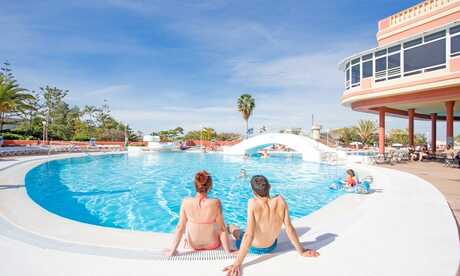 7 nights
Self Catering
Return flights from Manchester
Checkin Bungalows Atlantida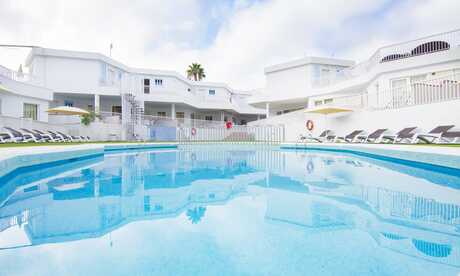 7 nights
Self Catering
Return flights from Manchester
Why fly from Manchester Airport?
As one of the busiest airports in the UK, Manchester Airport flies 23 million passengers each year and is the main hub for air travel in the northwest. You can fly to hundreds of beach holiday destinations as well as city breaks and cultural adventures from Manchester Airport. The three terminals are home to a number of international airlines such as EasyJet, Ryanair, and BA departing to popular destinations like the Canary Islands or the Algarve.
Airport Facilities
The airport has excellent transport links and can be reached by train, bus, Manchester's Metrolink tram system, coach and taxi. This makes it easy for holidaymakers to reach the airport in plenty of time, if you'd prefer to over the night before or after your flight there are several Manchester Airport hotels. Manchester Airport is located just 9 miles south of the city centre. It is next to the M56 and is easily accessible from the M6, M60 and M62. As it is a larger airport do take note of which terminal you require as they are signposted once you reach the airport. If you decide to drive to the airport there are a range of parking options. The Multi-storey carparks are a short walk from the check-in desks or you can use a JetPark, this is a cheaper alternative and just a short shuttle bus journey from the terminals. There is also a meet and greet service where a member of the Manchester Airport team will securely park your car, allowing you to simply grab your bags and jet off. Other services available when booking your holiday from Manchester airport include security and passport control fast-track. This extra allows you to use a time-saving express lane making your flying experience as smooth as possible. There are also official airport lounges where you can book in, relax and enjoy complimentary food, drink, and free Wi-Fi before your flight. Free Wi-Fi is available to all passengers in the three terminals and departure lounges for up to 60 minutes. There is also a range of shops and restaurants as well as cash machines, currency exchange, and customer service information.
Find Holidays from Manchester
Take a look at our holiday destinations with departures from Manchester Airport and book your perfect holiday with Sunshine.co.uk
Search the sunshine.co.uk website:
×