Holidays to Alicante
Comfortably pocketed in the centre of the Costa Blanca, the port city of Alicante is a magnificent destination with a steeped history and exciting culture for tourists to explore. The city plays host to one of Spain's busiest and best-connected airports, Aeroport d'Alacant, and is considered the main arrival destination for those wishing to experience the best Spain's beautiful and sun-soaked Costa Blanca has to offer. Book your holiday to Alicante with Sunshine.co.uk for fantastic deals on flights, and hotels!
Gran Hotel Bali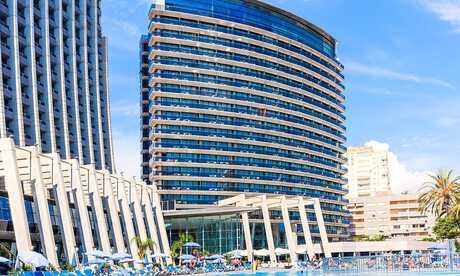 7 nights
Bed and Breakfast
Return flights from London Gatwick
Dynastic Hotel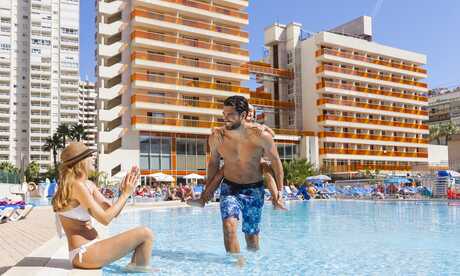 7 nights
Half Board
Return flights from London Gatwick
Hotel Gala Placidia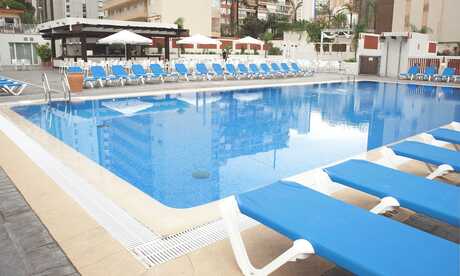 7 nights
Bed and Breakfast
Return flights from London Gatwick
Marina Benidorm Hotel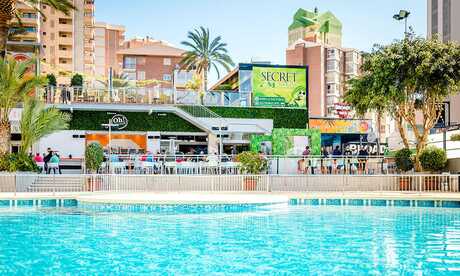 7 nights
Room Only
Return flights from London Gatwick
MedPlaya Flamingo Oasis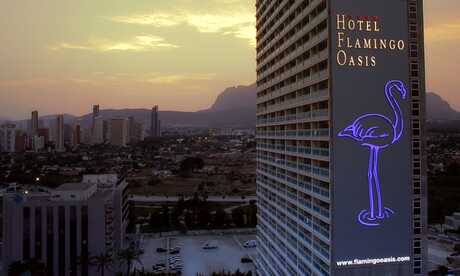 7 nights
All Inclusive
Return flights from London Gatwick
Sol Pelicanos Ocas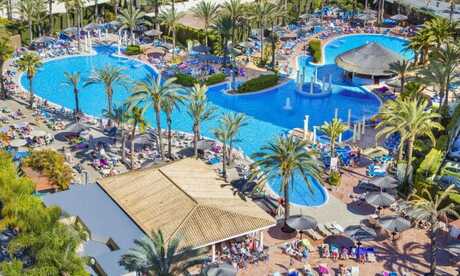 7 nights
Bed and Breakfast
Return flights from London Gatwick
Hotel Gran Cervantes by Blue Sea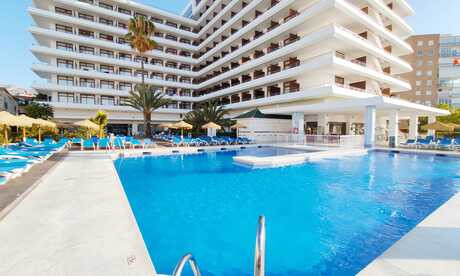 7 nights
Room Only
Return flights from London Stansted
Magic Cristal Park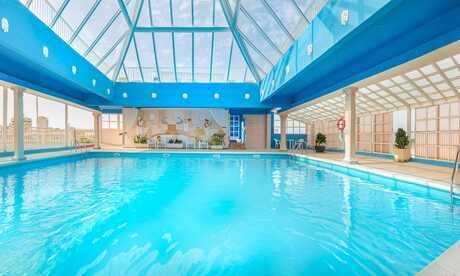 7 nights
All Inclusive
Return flights from London Gatwick
Las Palmeras Affiliated by FERGUS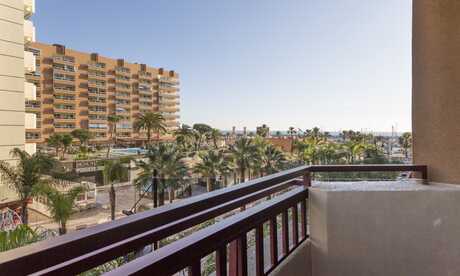 7 nights
Bed and Breakfast
Return flights from London Stansted
Why Choose to Holiday in Alicante?
Boasting wonderful summer temperatures, low rainfall and an exceptionally mild climate in the winter months, Alicante is the perfect holiday destination for those looking to escape the miserable weather back home. The average temperature of the city during the summer months is in the mid to high 20°C's, and can even reach as high as 30°C's on particularly hot days. Furthermore, Alicante's wide selection of white sandy beaches make the port city a sunbather's paradise.

However, the city offers far more than just sun-soaked lazy days; it's a cultural hub with a multitude of different experiences to be sought out and enjoyed. If you've got a passion for history or a penchant for art, Alicante offers tourists the opportunity to enjoy a multitude of historic and artistic attractions.

Accordingly, holidays in Alicante provide excitement, relaxation and new experiences for solo travellers, couples, groups and families alike. From spending your holiday soaking in the sun on the sprawling beaches of the Costa Blanca, to exploring the ruined history of Arabian Spain - our package holidays to Alicante have got you covered.

Beach Holidays
Alicante's central location along the Costa Blanca provides tourists to the area with immediate access to numerous white sandy beaches. The Playa del Postiguet is both the closest and most popular beach in Alicante, granting tourists and locals alike with a place to cool off during the hot summer months; it's located only a few minutes' walk from both the city centre and port, making it incredibly easy to access.

With that being said, if you're willing to travel outside of the city, the provincial Alicante coastline extends from the Cap de la Nau, in the north, to near the Mar Menor in the south; this beautiful coastline is littered with a multitude of gorgeous, deserted beaches for you to discover and enjoy.

Food & Drink
When most people think of the food and drink in Spain, the first thing to come to mind is usually Cerveza and Tapas - thankfully, Alicante has some of the best Beer and Tapas available in the country.

The city's proximity to the ocean provides the local restaurants, bars and cafes with access to a wide range of fresh and exotic seafood. With that being said, the Cerveceria Sento and La Tasca del Barrio are both fantastic locations if you want to try some of the best tapas Alicante has to offer.

Activities
With a history dating back further than the Arabian conquest of the Iberian Peninsula, there is plenty to be seen here for those with a penchant for history. The Castillo Santa Barbara, originally constructed during the period when the Iberian Peninsula was under Arabian rule, is an imposing castle located near the centre of the city. Although it's an uphill walk to reach it, those who meet the challenge are rewarded with the best views available of Alicante's sunset.

However, if you're more interested in experiencing a livelier Alicante, then the Barrio Santa Cruz, also know as Alicante's Old Town, is well worth exploring. Its winding alleyways and beautiful architecture, pocketed with small bars and restaurants, makes it well worth visiting both during the night and day. With clubs and bars in the Barrio opening at around 11:00 pm and closing at roughly 04:00 am, you'll have plenty of time to experience everything Alicante's nightlife has to offer.

Useful Information
In regards to the time you'll spend travelling to reach Alicante from the UK, most flights will have you in the air for roughly 2.5 hours before you reach your destination. This short travel time makes Alicante, and the Costa Brava as a whole, a fantastic destination to bring children on holiday.

Spain is also a member of the Eurozone and therefore uses the Euro as their national currency. As exchange rates are known to fluctuate, Sunshine.co.uk recommends shopping around for the best exchange rate up to a month before your trip – this will ensure you get the best value for money when selling Sterling and buying Euros.

Unsurprisingly, the national language of Spain is Spanish, however that doesn't mean you need to be fluent to get around Alicante. Many of the locals speak English to a brilliant level and will be happy to help you out if you ask politely, nevertheless, attempting the native language is always polite! For fluent Spanish speakers, be aware that many in the region also speak Valencian which might confuse you initially.


Resorts in Costa Blanca
Villajoyosa
Search the sunshine.co.uk website:
×