Holidays to Tenerife
Located off the west coast of Africa, Tenerife is the Canary Island known as the 'Island of eternal sunshine' where the weather is sweet all year round, making it a great winter destination too. The island is ideal for a family holiday, offering Europe's widest range of tourist attractions as well as stunning beach spots in the south, majestic cities in the north, and exciting nightlife found coast-to-coast!
Estrella Del Norte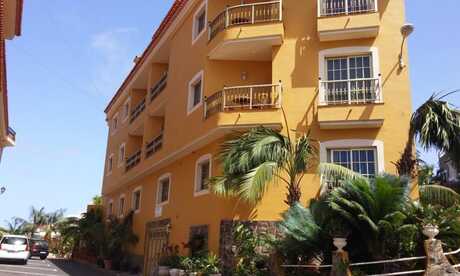 7 nights
Self Catering
Return flights from Manchester
Coral Los Silos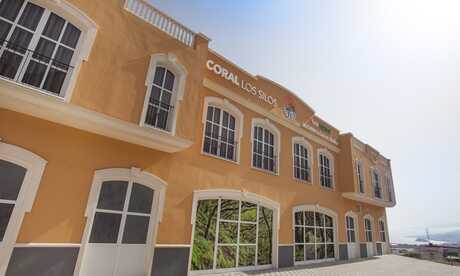 7 nights
Self Catering
Return flights from Manchester
4Dreams Hotel Chimisay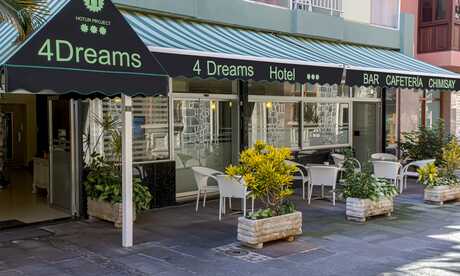 7 nights
Room Only
Return flights from Manchester
Neptuno Costa Adeje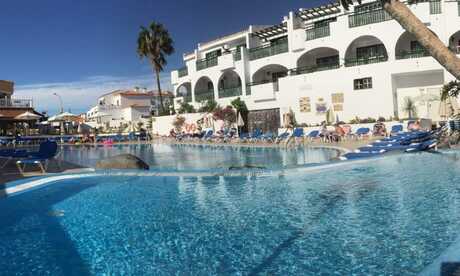 7 nights
Self Catering
Return flights from Birmingham
Paraiso del Sol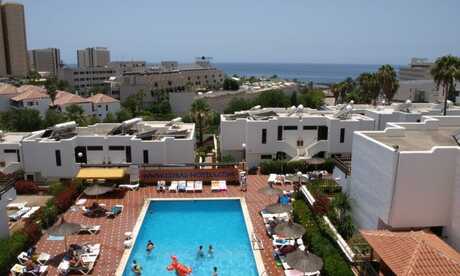 7 nights
Self Catering
Return flights from East Midlands
Grand Muthu Golf Plaza Hotel & Spa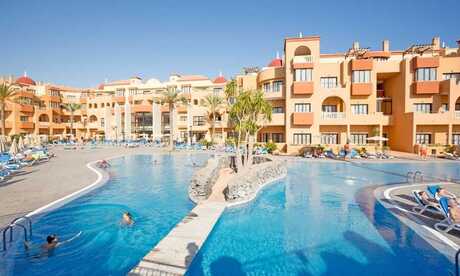 7 nights
Self Catering
Return flights from Manchester
Sol Puerto de la Cruz Tenerife (ex Tryp Puerto de la Cruz)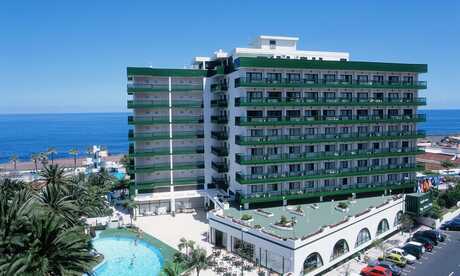 7 nights
Bed and Breakfast
Return flights from Manchester
Alta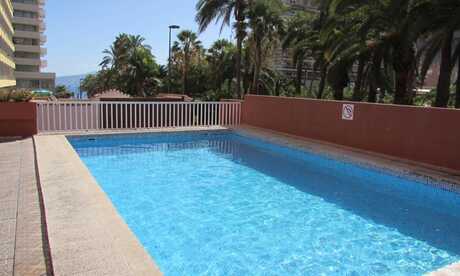 7 nights
Self Catering
Return flights from East Midlands
GF Noelia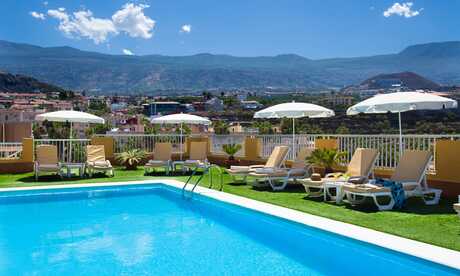 7 nights
Self Catering
Return flights from Manchester
Why holiday in Tenerife?
Despite the islands small size, Tenerife boasts a varied and striking landscape which include rugged volcanic terrain, vineyards and pine forests. The islands most prominent feature is Mount Tiede, the highest peak in Spain, which overlooks the entire island. If you'd like to experience spectacular views of the Canary Islands there are cable cars as well as hiking and cycling trails.

In the north of the island is the vibrant capital Santa Cruz de Tenerife, where you can explore the culture of Tenerife at the museums, art galleries, plazas, and gardens. The historic quarters of La Oratova are ideal for a stroll and to admire the traditional Canarian architecture. The romantic Puerto de la Cruz is also a must-see with its colourful waterfront plazas.

For family fun head to one of Tenerife's many theme parks and attractions. In Costa Adeje, there is Aqualand water park, which also has a dolphinarium. Siam Park, Europe's biggest water park, boasts a spectacular lazy river and plenty of slides and pools suitable for all ages and abilities. There are also highly recommended theme parks and amusement attractions such as Jungle Park in Las Aguilas and the Money Park at Los Cristianos.
Beach holidays in Tenerife
The island of Tenerife has many beaches along the coastline including volcanic black sands and golden bays.The popular resort Playa De Las Americas has a famous black sand beach and stretches of soft, white sand, offering a range of water sports. The clear warm waters and trade winds make Tenerife a fantastic spot for activities such as surfing, diving, and sailing.

Los Cristianos is a quieter resort known for its beautiful harbour where you can take a trip out to sea for a day of fishing or just to take in the sights. One of the best ways to experience the wonders of the waters is in a glass bottom boat.
Food and drink in Tenerife
Traditional Tenerife dishes include a variety of fresh seafood such as lobster, crab, and mussels. Meals are usually served light in a tapas style, as a salad or with Papas Arrugadas also known as Canarian potatoes.

Restaurants in Tenerife vary from upmarket chic to street snack bars. There are some delicious fish restaurants in the Golf del Sur and Costa Adeje resorts and more traditional dishes are served further inland.
Nightlife
Holiday resorts in Tenerife have a thriving nightlife scene with plenty of restaurants and bars where you can spend your evening socialising and relaxing. However, Playa De Las Americas is considered to be the islands reigning party spot offering casinos, clubs, and late-night bars and for a real Spanish/Canarian experience, put on your dancing shoes and visit the salsa clubs of Santa Cruz and Puerto de la Cruz.

Visit in February for a fabulous 2-week long carnival in the capital and experience parades, fireworks and party celebrations.
Useful info for holidays to Tenerife
The average flight time from the UK is around 4.5 hours.

The Euro is used as currency in Tenerife. We recommend you shop around for the best conversion deals.

Tenerife has an average temperature of 22°C throughout the year.

The local language is Spanish. However, English is widely spoken especially in the tourist areas meaning it is easy for English speaking tourists to navigate and communicate.
Laguna Park II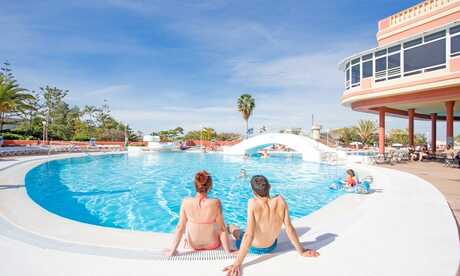 7 nights
Room Only
Return flights from Manchester
Las Piramides Resort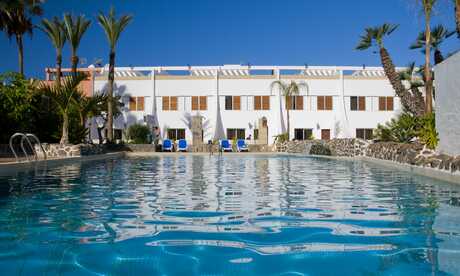 7 nights
Self Catering
Return flights from London Gatwick
Hotel Chatur Playa Real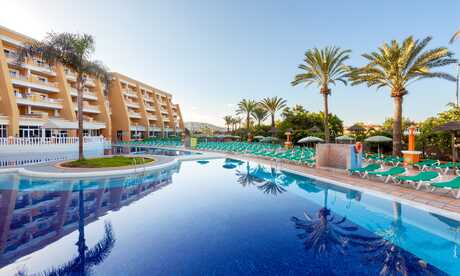 7 nights
All Inclusive
Return flights from Manchester
Resorts in Tenerife
Vilaflor
Search the sunshine.co.uk website:
×