Holidays Deals
When it comes to holidays, we're all hoping to bag a bargain. And what could be better than saving money on a city break or booking a beach escape for an absolute steal? With Sunshine Holidays you can secure your perfect package holiday getaway with a deposit as low as £30pp, and pay the rest of the balance up until four weeks before you fly. We know you deserve a great value holiday, so there's really no reason to delay your time away.
Where will your holiday take you?
Our amazing range of holidays includes a choice of flights, hotels and package deals across more than 30 destinations. From Turkey to Tenerife, you've come to the right place for holidays to suit all budgets and all tastes. Looking for a simple place to sleep after a day of exploring or relaxing at the beach? Try a three-star hotel or apartment that covers the basics in style. Does luxury top your travel wish list? Then look out for boutique four-star properties or five-star resorts.
Be Smart Terrace Algarve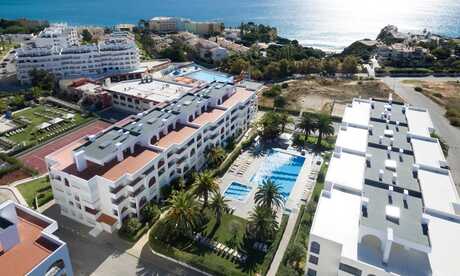 7 nights
Room Only
Return flights from London Stansted
Albufeira Jardim I y II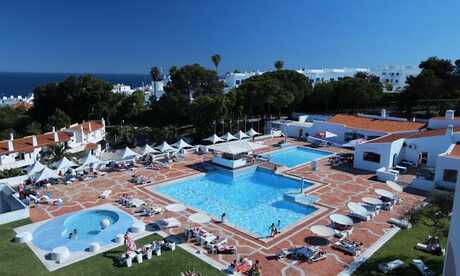 7 nights
Room Only
Return flights from London Stansted
Cantinho do Mar
7 nights
Self Catering
Return flights from London Stansted
Holidays for families
Whether your children are fledgling fliers or travel savvy teens, getting everyone together for some fun in the sun is what family holidays are all about. Short-haul hops to sunny spots like Spain or Greece are ideal for young families, and longer flights to places like Egypt are a brilliant adventure that your young'uns will never forget. Wherever you decide to go, check out hotels with connecting rooms or designated family accommodation – they might have extra beds and a bit more space for you all to relax in.
If you have little ones, consider kid-friendly holidays with All-inclusive meal options, mini clubs, children's pools, high chairs, baby cots and more – some resorts have splash parks with waterslides to make those early memories even more unforgettable! Prefer a low-key break with your loved ones? Opt for a Self-Catering apartment or villa where you can spend some quality family time in peace.
Els Llorers Apartments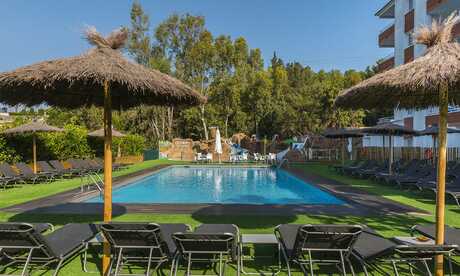 7 nights
Self Catering
Return flights from Manchester
Bon Repos Hotel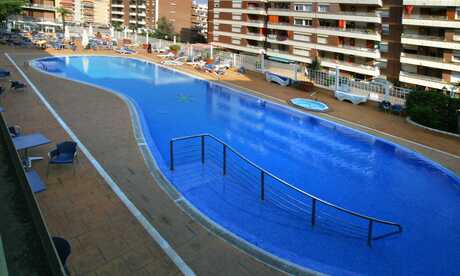 7 nights
Bed and Breakfast
Return flights from Manchester
Arcos Playa Apartments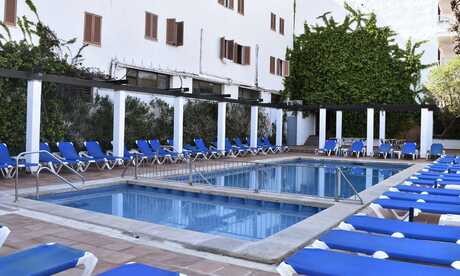 7 nights
Self Catering
Return flights from Manchester
Romantic escapes for couples
Trust us, nothing says I love you like whisking your partner away for some R 'n' R on distant, sunny shores - or nearby sunny shores for that matter. Are you after a tranquil getaway full of relaxing by the poolside, unwinding with a cocktail and lazing by the beach? You'll find holidays to spa hotels and adults-only properties everywhere from Fuerteventura to Corfu available on our website.
If your significant other acts more like your partner in crime, maybe you'd prefer a vibrant party-centric destination such as Magaluf in Majorca or Faliraki in Rhodes – these resorts have more bars and clubs than we've had Sunday dinners. No matter what your dream holiday looks like, it's the company that counts, and there's no better excuse to cuddle up with your one and only than a romantic break for two.
Maga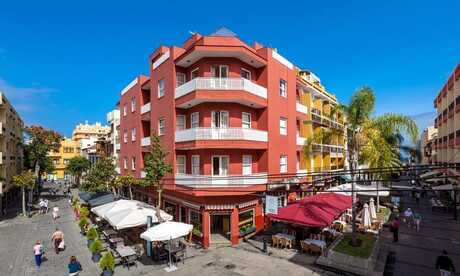 7 nights
Room Only
Return flights from London Gatwick
Chinyero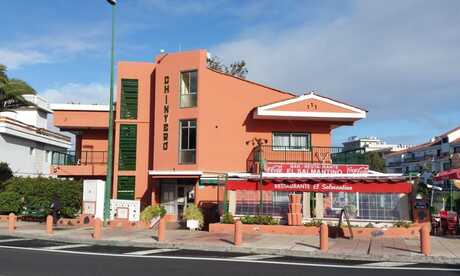 7 nights
Self Catering
Return flights from London Gatwick
Coral Teide Mar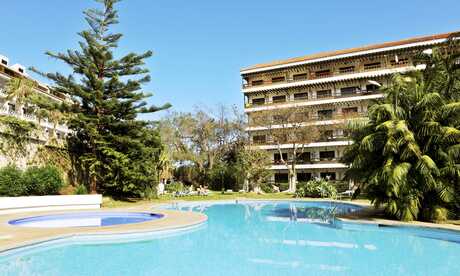 7 nights
Self Catering
Return flights from London Gatwick
reviews recommend Sunshine.co.uk
Search the sunshine.co.uk website:
×