Marbella holidays
Fancy a taste of the high life for a pocket-friendly price? You'll love Marbella, the Spanish destination of choice for stars and celebrities from all over the world, as well as sun-seekers like us. And it's easy to see why. Gorgeous beaches, glittering sea and the great weather of the Costa del Sol combine in this gem of a seaside resort. Not to mention the shopping opportunities, foodie scene and incredible golf courses nearby. Prefer things a bit more down to Earth? The backdrop of the Sierra Blanca mountains, the cobbled lanes of the Old Town and the rich history of the region mean Marbella is much more than just a pretty face.
Gran Hotel Bali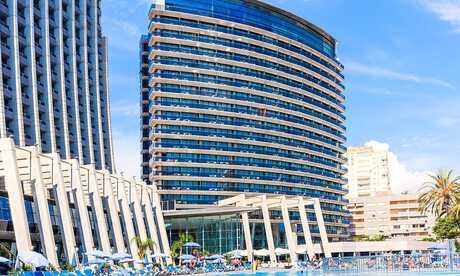 7 nights
Bed and Breakfast
Return flights from London Gatwick
Dynastic Hotel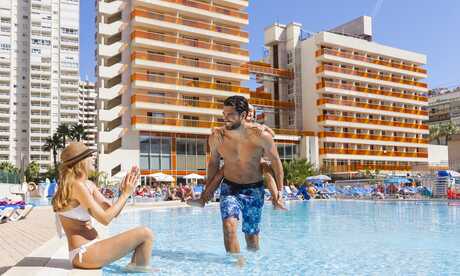 7 nights
Half Board
Return flights from London Gatwick
Hotel Gala Placidia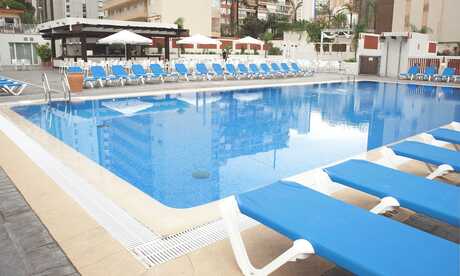 7 nights
Bed and Breakfast
Return flights from London Gatwick
Marina Benidorm Hotel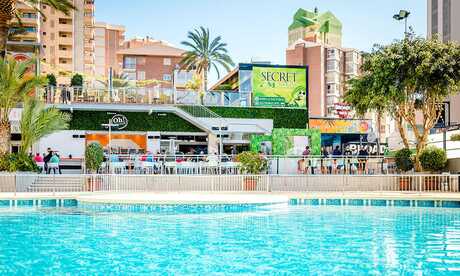 7 nights
Room Only
Return flights from London Gatwick
MedPlaya Flamingo Oasis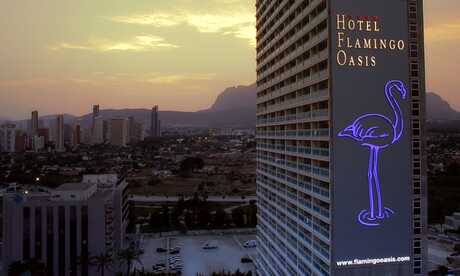 7 nights
All Inclusive
Return flights from London Gatwick
Sol Pelicanos Ocas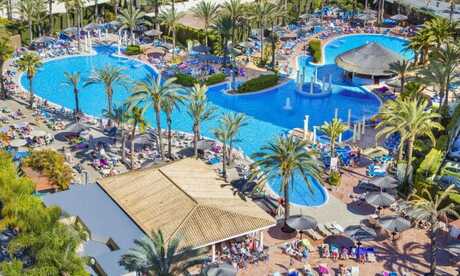 7 nights
Bed and Breakfast
Return flights from London Gatwick
Hotel Gran Cervantes by Blue Sea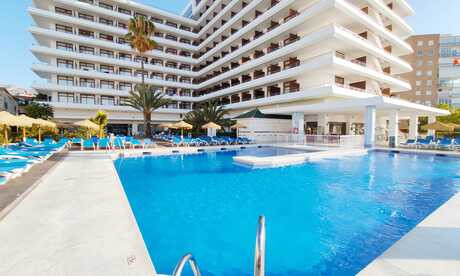 7 nights
Room Only
Return flights from London Stansted
Magic Cristal Park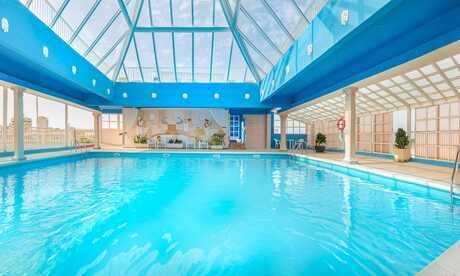 7 nights
All Inclusive
Return flights from London Gatwick
Las Palmeras Affiliated by FERGUS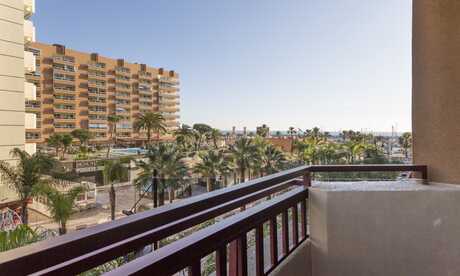 7 nights
Bed and Breakfast
Return flights from London Stansted
Why holiday in Marbella?
Golden sands that stretch for miles. The impossible blue of the Mediterranean Sea. Cloudless sunny skies... this is the destination that daydreams are made of. Marbellan escapes are great for a fun family break, romantic weekend getaway with your partner or a week of partying until the Spanish sun comes up with your partners in crime. With great nightlife that ranges from intimate hideaway bars to world-famous clubs, your evenings out-out are sorted from day one.

You won't be short of things to do in the daytime either. Love to splurge or do a spot of optimistic window shopping? Visit the Golden Mile of designer shops, which boasts labels like Gucci and Louis Vuitton. There's the Puerto Banus marina to discover too, where you might see a movie star or two as they moor up. Not got a private yacht to call your own? No problem. You don't need to be minted to make the most of Marbella. Budget-friendly attractions include the picturesque Plaza de los Naranjos in the old town, the Monday street markets and the Salvador Dali sculptures along the Avenida del Mar.

Beach holidays in Marbella
Glitzy, glamourous and perfect for Instagram, you'd be forgiven for mistaking the beaches here for the golden sands of somewhere like LA. Many of these beaches are decked out with Blue Flags, sun loungers and soft sand. All you need to do is choose where to lay your towel.

If atmosphere's what you're after, then Bounty Beach is for you. Located near the resort centre, this 1,300m long piece of paradise is popular with the younger crowd. Come here for clean, soft sand and Sunday-night beach parties. Nikki Beach is the place to see and be seen; think strutting your stuff on the sand and champagne as the sun sets.

For something a bit quieter but no less lovely, check out Alicate Beach to the east of Marbella. This is where film star Antonio Banderas lives, so see if you can spot a 'Z' written somewhere in the sand - if it's good enough for Zorro, it's good enough for us!

Food and Drink Marbella
Forget 'no carbs 'til Marbs'. If sampling the food both at home and away is a highlight of your day, you'll be in heaven here. After all, have you even been on holiday if you don't discover a new dish? Tapas, sangria, paella… you'll find all of your Spanish favourites in chiringuitos (beach bars) and restaurants throughout the town. Love getting to know local menus? Keep an eye out for ajoblanco, an almond and garlic soup served refreshingly cool. It's often paired with a slice or two of melon - perfect for a light lunch in hot temperatures. If you're a seafood lover, then there's no better place to be for freshly caught and expertly prepared fish. Think sardines, squid, prawns, mussels, cod and more. Sample them all by ordering a fritura malaguena – a platter of fried and lightly battered seafood that will have your mouth watering and your taste buds singing.

Looking for a quick bite rather than a sit-down meal? Marbella's signature snack is quite unusual. It's called espetos de sardinas, and is best described as sardines on a stick. These skewers are placed in the sand to cook next to a fire, which gives them a unique smoky taste. For a tipple with a twist, order a tinto de verano. This is a mixture of wine and lemonade, served with ice and a slice of lemon – a favourite cocktail of Spanish locals.

Visiting Marbella
Marbella breaks are great all year round, but visiting this seaside town at certain times of the year might just mean you can catch a special event or festival while you're at it. In July and August, the Starlite Festival is a celebration of music and culture, located in a quirky quarry just outside of the town centre. Artists from Elton John to John Legend have graced the stages here, so be sure to look up the itinerary if your visit falls in the height of summer. More of a fitness fan? One of the most glamourous Ironman races in the world takes place in Puerto Banus each April. This hardcore triathlon is a must-do for wannabe athletes who fancy a challenge alongside their relaxing beach break. Want to take part in something more traditional? Visit in late February to early March to see the costumes, parades and spectacle of Marbella Carnival.
Useful Info for Visiting Marbella
Located along Spain's popular Sunshine coast, holidays to Marbella offer the ideal balance of high-class and affordable when it comes to places to stay. When it comes to holiday spends, Spain uses Euros. You don't need a visa to travel here. The short flight time – you'll touch down at Malaga Airport after less than three hours in the air – means that cheap flights from the UK are fairly easy to find, too. Although plenty of locals will speak English with ease, it's always fun to brush up on the local language when you travel. To get started with Spanish, say hola for 'hello', gracias to thank someone and por favour as the polite 'please'. Although you'll never want to say 'goodbye', the Spanish word to wave someone off is adios.
Search the sunshine.co.uk website:
×