Holidays to Palma Nova
Located on the southern coast of Majorca, arguably the most beautiful of the Balearic Islands, the holiday resort of Palma Nova was one of the first purpose-built holiday destinations on the island. It's fantastic beaches, brilliant bars and restaurants and proximity to the island's capital of Palma, as well as the party resort of Magaluf, are prime reasons Palma Nova has remained a firm favourite for over 30 years. Book your holiday to Palma Nova with Sunshine.co.uk today!
Hotel Samos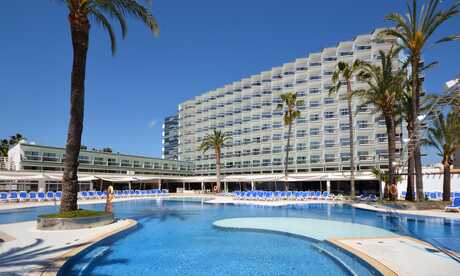 7 nights
Bed and Breakfast
Return flights from London Gatwick
Globales Mimosa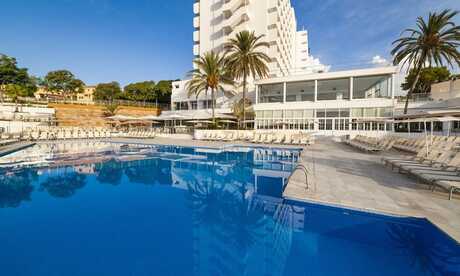 7 nights
Half Board
Return flights from London Gatwick
Sol Palmanova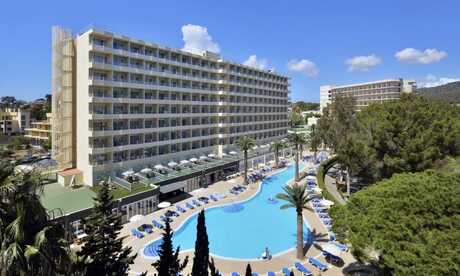 7 nights
Half Board
Return flights from London Gatwick
Blue Sea Club Marthas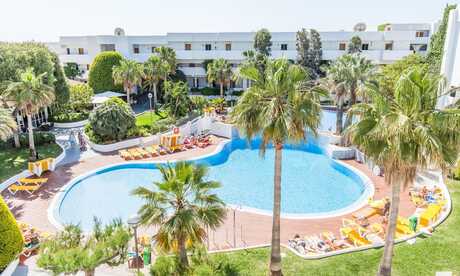 7 nights
Self Catering
Return flights from London Gatwick
Hotel Ilusion Calma & Spa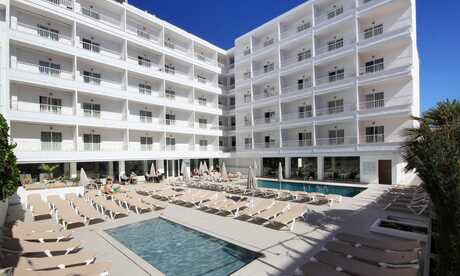 7 nights
All Inclusive
Return flights from London Gatwick
Sun Beach Apartments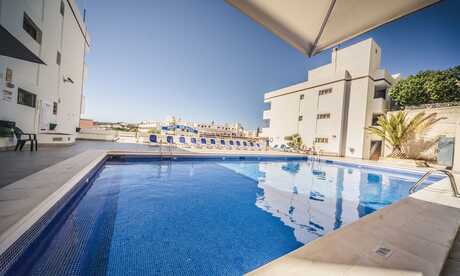 7 nights
Self Catering
Return flights from London Gatwick
BLUESEA Cala Millor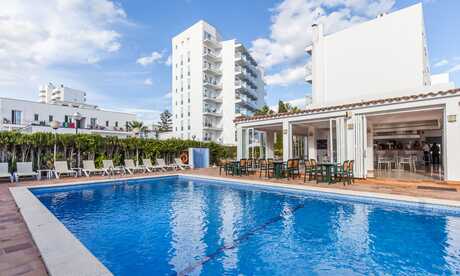 7 nights
Bed and Breakfast
Return flights from London Gatwick
Eix Lagotel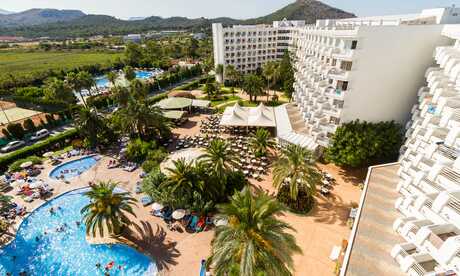 7 nights
Bed and Breakfast
Return flights from London Gatwick
BLUESEA Gran Playa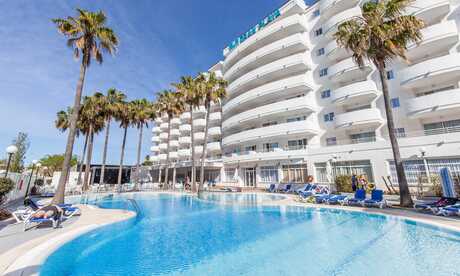 7 nights
Bed and Breakfast
Return flights from London Gatwick
Why Choose to Holiday in Palma Nova
The island of Majorca is blessed with over 550km of beaches and coves, there's an enormous amount of coastline for tourists to explore and enjoy. On top of this, the average annual temperature of Majorca is around 16°, yet over the summer season the average temperature jumps into the mid 20's° having been known to get hotter still. With that being said, it's not hard to understand why Palma Nova has remained popular with sun seekers from across Europe for decades.

Palma Nova's close proximity to both the island's capital of Palma and the party resort of Magaluf means that the resort offers tourists more than just sun, sea and sand! Majorca's cultural capital is also its capital, and the city of Palma offers visitors the opportunity to enjoy striking gothic architecture - like the enormous cathedral Santa María.

However, for those less interested in the island's cultural pursuits and more interested in its party pursuits, the party resort of Magaluf is only a 5-minute taxi ride away from Palma Nova.
Beach Holidays in Palma Nova
With gorgeous weather and access to so much beautiful coastline, it really is no surprise that so many people holiday in Palma Nova with the sole intention of making use of the beaches.

One of the closest and most popular beaches to Palma Nova is Playa Porto Novo. Located alongside the main strip of the town, this beach's proximity to the vast majority of the resort's hotels mean that the sea is quite literally right on your doorstep. Playa Porto Novo's golden sands and lush turquoise waters, coupled with easy access to all the amenities you'd need for a day by the sea, make it a perfect beach experience for families with young children.

Another popular beach is the Platja de Son Maties, although it's slightly less busy and perhaps a little more relaxed than Playa Porto Novo, the water is just as turquoise and the sands just as golden. Furthermore, the Platja de Son Maties provides greater access to water-based activities, such as parasailing and the much-loved Banana Boat.

Activities in Palma Nova
Nevertheless, too much time in the sun without a break isn't ideal for either adults or children. That's why it's great news that Palma Nova offers exciting activities for you to do whilst cooling off in the shade.

If you're travelling with kids Golf Fantasia is a brilliant day out, it's a mini-golf course set in the tropical rainforest which offers visitors a choice of 3, 18-hole courses to play upon. These courses allow players to play alongside trickling waterfalls and glistening lagoons inhabited by turtles, exotic fish and colourful birds. The course is incredibly well shaded and offers a great place to escape the mid-day sun with your children – although there's no reason adults can't enjoy it too!

Similarly, the Katmandu Theme Park is only a short walk, or drive, away from the main resort of Palma Nova and advertises itself as "the friendliest theme park in Europe." Its admission fees are reasonably priced, and the park itself has a fantastic number of attractions, as well as a water park, for guests to make the most of!

However, if you're looking for a more cultured experience in the Balearic Isles, Majorca's capital Palma is roughly 20 minutes away in the car. The city offers visitors the chance to explore its winding alleys and exciting plazas, but you'd be foolish to leave without seeing the imposing Santa María cathedral that dominates the city's skyline.
Food, Drink & Nightlife in Palma Nova
Whether you want to experience local delicacies or play it safe with your taste buds, the resort of Palma Nova has a multitude of Restaurants, Cafes and Bars for you to enjoy. As Palma Nova is a seasonal Spanish resort, its cuisines are geared towards international pallets – perfect if you, or your children, can be a bit uncomfortable trying foreign cuisines.

Nevertheless, if you do want to try more regional options there are plenty of restaurants willing to provide that experience for you. Traditional Balearic Cuisine has been described as a fusion of Catalonian, Italian and Spanish, with a particular emphasis on seafood. If you want to try local cuisines, The Olive Tree Mallorca has a fantastic variety of options available for all tastes and budgets.

In regards to nightlife, Palma Nova itself offers a brilliant experience with an enormous number of bars and clubs staying open into the early hours of the morning. However, the resort is only a 5-minute drive away from the party resort of Magaluf. It's therefore an ideal destination for those looking to experience some of the best nightlife activities the Balearic Islands have to offer.

Useful Information for Holidays to Palma Nova
If you're travelling to Palma Nova from the United Kingdom you will likely be in the air for roughly 2.5 hours to 3 hours - this makes the journey ideal for families with young children. Your arrival destination will be Palma de Mallorca Airport, which is around a 25-minute drive from the Palma Nova resort.

As the Balearic Islands are a part of Spain, the primary currency on the island is the Euro. As exchange rates between the Euro and Sterling can fluctuate throughout the year, Sunshine.co.uk would recommend beginning to look at rates roughly a month before your holiday. This will give you sufficient time to secure the best exchange rate, ensuring you get the most Euros for your Sterling.

The primary language of Majorca is Spanish. However, some of the islanders prefer to use Catalonian. Regardless of which language the locals prefer, as the island is focused heavily on its tourist industry many of the locals speak fluent English. With that being said, it's always polite to attempt the Spanish basics when conversing with local people.

Search the sunshine.co.uk website:
×