Nerja Holidays
Once a sleepy fishing village, Nerja is now a popular tourist destination along the coast of the Costa del Sol. It's fantastic location is just one of the reasons for its appeal - being only 50 kilometres from the city of Malaga and sitting in the shelter of the Sierra Almijara mountain range, means that ski resorts such as the Sierra Nevada are only a half half-hour drive away. Nerja is often referred to as the 'Jewel of the Costa Del Sol' as it has managed to retain its charming Andalusian personality and culture, avoiding the high rise apartment blocks and redevelopment so often seen in popular tourist destinations. A Nerja holiday is perfect for all holidaymakers with old Spanish tradition blending seamlessly with modern restaurants and boutique hotels.
Salou Pacific
7 nights
Self Catering
Return flights from Birmingham
Decathlon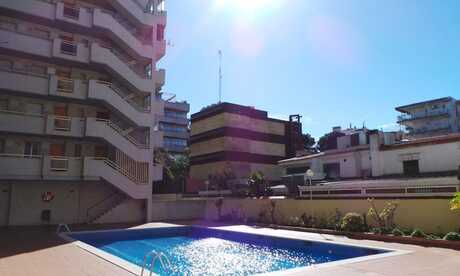 7 nights
Self Catering
Return flights from Birmingham
Zahara Apartments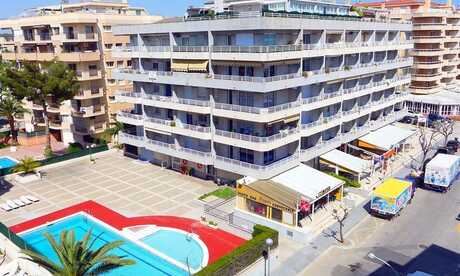 7 nights
Self Catering
Return flights from Birmingham
Los Peces Apartments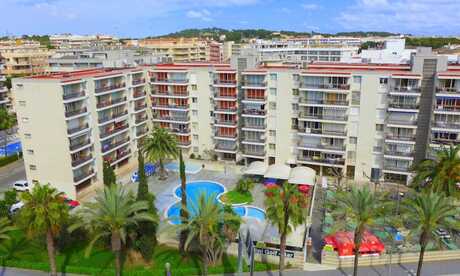 7 nights
Self Catering
Return flights from Birmingham
Costa Verde Apartments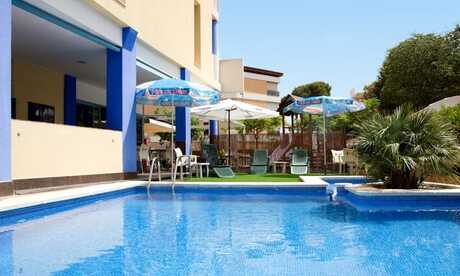 7 nights
Self Catering
Return flights from Birmingham
El Pinar Bungalows Brisasol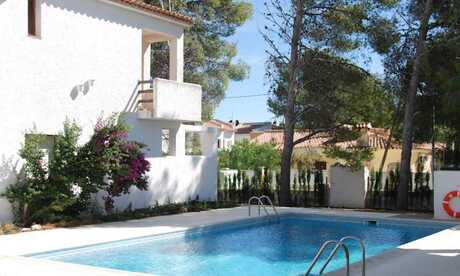 7 nights
Self Catering
Return flights from Birmingham
Augustus Hotel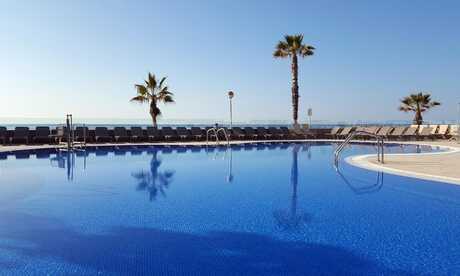 7 nights
Room Only
Return flights from Birmingham
Selva Park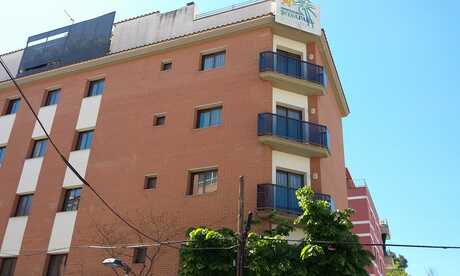 7 nights
Self Catering
Return flights from London Stansted
Elimar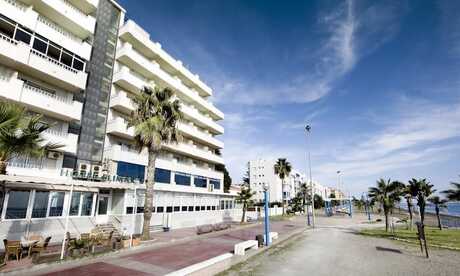 7 nights
Room Only
Return flights from East Midlands
Why Holiday in Nerja?
The history of the town is thoroughly embraced here with attractions to visit such as the 17th century Church of El Salvador or the Gardens of Capistrano Playa being a must. You can even hire a horse horse-drawn carriage to explore the town at it's natural relaxed pace. Venturing into the Old Quarter of town is like going back in time. Being virtually unchanged, you can even hear a canary singing amidst the narrow winding streets and whitewashed houses. Spend your time relaxing on the gorgeous beaches or explore the cobbled streets of the town centre before heading for some delicious tapas by night - Nerja has plenty to offer for holidaymakers of all ages.

So, if you like your holiday full of traditional Spanish charm, filled with hot sunny days and packed with delicious tapas and fresh seafood, then Nerja could just be the place for you.

Beach Holidays in Nerja
The beaches in Nerja are simply stunning with powdery sand and sparkling clear blue water. The main two beaches are Burriana and Torrecilla, both of which offer a lively vibe with plenty of facilities such as toilets, beach bars and even a beach paella stand in high season. Favoured by locals and holidaymakers alike, you're always in for a great beach day here. Looking for something a little quieter? Nerja offers a huge 16km of coastline, so finding your perfect spot just a little further from the main areas is as easy as sipping sangria on the beach!
Food and Drink in Nerja
If you're a seafood lover or tapas fanatic then you are going to have one happy holiday. Tapas is part of the Andalusian way and you'll often find that many bars offer small tapas dishes for free alongside each drink - it's a great way to taste a little bit of everything (and try new things as you often don't get a menu for these). There are also a huge number of great tapas restaurants in Nerja that offer everything from meat to fish, veg to sweets. Fresh fish and seafood also plays a key part of in the local cuisine here too with the towns close proximity to the water. Look out for delicious fish dishes such as Pescaito Frito (Platter of Fried Fish) and De La Doncella (Red Mullet Dish) - both being local favourites. If a taste of Andalucia is what you're looking for, Nerja will deliver this aplenty.
Visiting Nerja
One attraction Nerja is known for is the Balcón de Europa - the Balcony of Europe - which once being the location of a Moorish castle is a sprawling promenade set along the edge of it's stunning cliffs. The views of the mountain backdrops and Mediterranean coastline here really will take your breath away.

Only 3km away are the famous Cueves Cuevas de Nerja, the Nerja Caves, which is a series of underground caverns full of stalagmites, stalactites and columns, including the world's widest column, Sala del Catacliysmo or Cataclysm Hall at a humongous 32 metres high. The caves have a deep history going back over 20,000 years with their infamous Palaeolithic paintings, as well as the Karstic cavities - marble cavities formed by years of water erosion. There is a fantastic restaurant attached to the caves too and if you are visiting in July, there is a festival of flamenco music and dance held inside the caves which really shouldn't be missed.

If you travel a little further inland, you'll find plenty of beautiful Pueblos Blancos - White Villages - such as the virtually untouched Frigiliana where, being set in whitewashed houses with geraniums galore, you'll get a true taste of the traditional ways. The contrast of the mountains behind the white really does exude their Andalusian charm.
Useful Information for Visiting Nerja
Nerja's climate adds to its charm with over three and a half thousand hours of annual sunshine and temperatures averaging 30 degrees. The currency is the Euro and flight times from London are around 3.5 hours.
Search the sunshine.co.uk website:
×