Puerto Pollensa Holidays
The charming Puerto Pollensa resort will warmly welcome you with open arms to bask in its beautiful bays, take in its peaceful port settings and tuck into home-cooked, authentic island cuisine. Settle in for toasty Mediterranean temperatures that set the scene for a sun-soaked beach escape filled with serene ocean blues, feathery white sands and spectacular mountainous lands. If your perfect getaway has beach days, evening dinners and poolside fun written all over it – then Puerto Pollensa's got a treat in store for you. Not only is this gorgeous resort a winner for family holidays, but it's also hugely popular with couples seeking a romantic holiday hideaway too.
Palma Mazas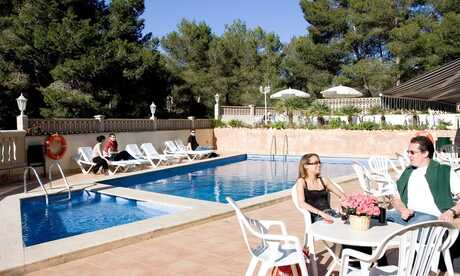 7 nights
Bed and Breakfast
Return flights from London Gatwick
Arcos Playa Apartments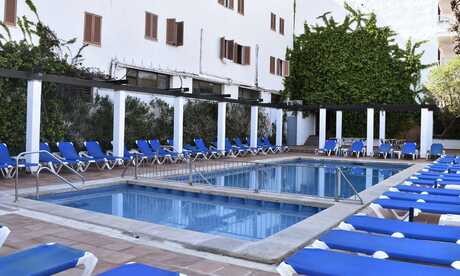 7 nights
Self Catering
Return flights from London Gatwick
Pinomar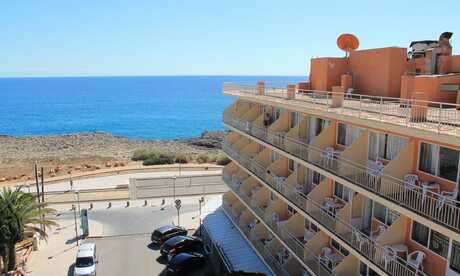 7 nights
Bed and Breakfast
Return flights from London Gatwick
Oasis D'or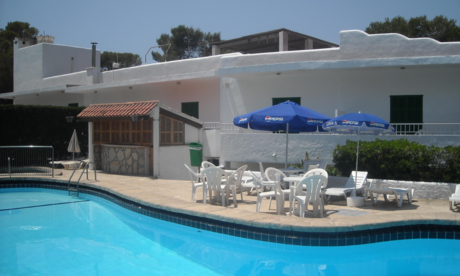 7 nights
Bed and Breakfast
Return flights from London Gatwick
Hotel Playa Blanca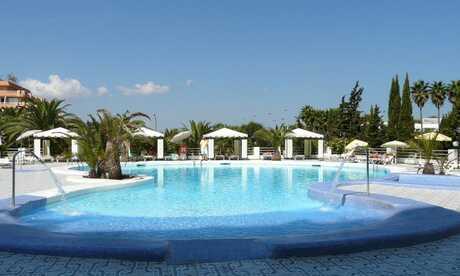 7 nights
Bed and Breakfast
Return flights from London Gatwick
Playamar Hotel and Apartments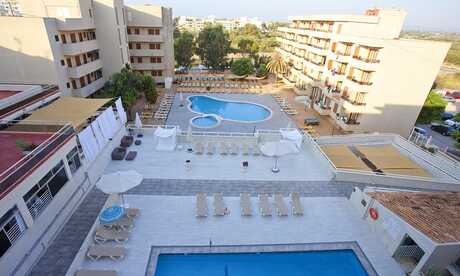 7 nights
Bed and Breakfast
Return flights from London Gatwick
Playa Moreia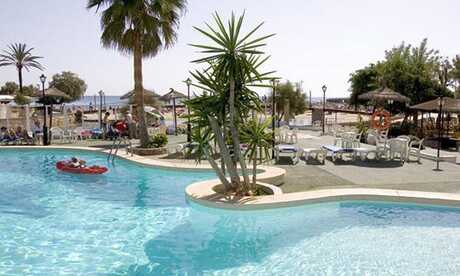 7 nights
Self Catering
Return flights from London Gatwick
Teix - Adults Only
7 nights
Room Only
Return flights from London Gatwick
Europa Apartments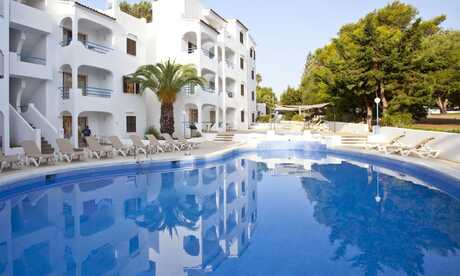 7 nights
Self Catering
Return flights from London Gatwick
Why Holiday in Puerto Pollensa?
Soaked in sunshine pretty much all year round, Puerto Pollensa is the answer to all our beachy daydreams. Take your pick from a whole host of hotels suited to all kinds of tastes. Whether you're after a family favourite with facilities for the little ones (and the big ones too), a beachside retreat for your couples holiday or a laid-back all-inclusive pick for your adults-only escape - we've got a great selection.

Aside from sensational hotels, this charming coastal resort was once an old fishing village in a past life and you can rediscover Puerto Pollensa's traditional roots at the marina, which is now home to impressive yachts, elegant seafood eateries and open-air cafes. That's not to mention the beaches, which are by far one of the most popular attractions in this pretty resort, where you'll find laid-back island life at its finest.
Beaches in Puerto Pollensa
Puerto Pollensa has a handful of heavenly beaches to discover. The most popular has to be Playa del Puerto de Pollensa, with clear as crystal seas, oh-so-soft sands and a pebbled promenade pouring with beachfront bars and perfect lunch spots – this little gem's got everything you need. Including one of the best cocktail spots in this part of town, the Embat beach bar, where you can sip piña colada's, enjoy light lunches and ice-cold beers all through the afternoon. Oh, and if you're a fan of a good sunset, then we'd recommend heading over here in the evening to watch the sky light up with warm, vibrant colours as you look on at the spectacular ocean views.

If you're more of the adventurous type, then you'll fall in love with Cala Boquer Bay. Reach this scenic and secluded beach with a walk along the sandy trail that twists around the rocky surroundings, where you might even pot some of the local wildlife along your way. Tread down the steps to Puerto Pollensa's best kept secret and find yourself in a seafront paradise, this stunning little cove is simply mesmerising.
Food and Drink in Puerto Pollensa
In Puerto Pollensa you'll be blessed with beachfront dining at its finest! End your lazy-beach afternoon with a cerveza in the sun, have a paella party with your loved ones or enjoy around-the-world favourites cooked up by fantastic local chefs - food and drink in Puerto Pollensa caters for all kinds of tastes!

Immerse yourself in the mouther-watering cuisine of Majorca during your stay with a taste of one of the nations well-loved eats. Lunch like a local by ordering yourself a fideuà , this dish takes a twist on the classic paella, swapping out rice for juicy noodles that soak up all the tasty flavours of the fresh fish that this delicious meal is based upon. It's perfect for sharing, so take a break from the sands with your favourite people for a true Spanish feast (and be sure to order some sangria too)! Don't worry dessert lovers, we haven't forgotten about you. Luckily, the Majorcan's are fond of their sweet treats too, so end your meal the traditional way with a slice of turron . This delicious dessert is handmade with the islands very own almonds – so you couldn't get closer to the local delicacies even if you tried.

Take your pick from a frenzy of local eateries dotted along the well-kept promenade, from fancy fine-dining in elegant settings to authentic Spanish eats in taverna-style venues and chilled-out beach bars playing laid back tunes – whatever your wine and dining style, Puerto Pollensa's bustling promenade is bound to please.
Visiting Puerto Pollensa
A great way to get to know Puerto Pollensa is by following the Pine Walk trail, which runs right along the coast, offering some of the resorts most impressive views. Take an afternoon stroll under sprawling pine trees that stretch out their branches up to the radiant Mediterranean sun and follow along the path as it guides you past bobbing docked boats, shiny hotels, amazing architecture and astounding sea views right the way into the centre of Puerto Pollensa town.

Talking of town centres, we'd also recommend heading over to Plaza Miquel Capllonch, a cobbled square in the centre of town with a collection of local bars and restaurants. The bustling open-air market is held here every Wednesday, so it's especially lively then, with a warm atmosphere and plenty of colourful stalls to take a wander through.
Useful Info for Visiting Puerto Pollensa
Jet off to sunny Puerto Pollensa shores, by flying over to Palma International Airport, which takes an average of 2.5 hours from the UK. The local time in Puerto Pollensa clocks in just an hour ahead of the UK and the currency used in Majorca is Euros, so be sure to change enough to treat yourself to some ice cream at the beach.

Spanish is the language used by locals on the island, so if you want to grab a beer from the bar you can ask for una cerveza por favour . If you like it hot, then June through till August are a great time to visit, where you'll see soaring temperatures from 28-32°C. For more mild temperatures and quieter beaches visit in May, September and October where temperatures range from 24-28°C.
Search the sunshine.co.uk website:
×