2019 Holidays
Secure your 2019 holiday at a fantastic price by booking today with Sunshine.co.uk. With deposits from as low as £30 per person on a huge range of top-class holidays, there's no better time to lock-in your next holiday!
Whether you're dreaming of soaking up the summer sun on a peaceful beach or discovering new lands, you can book your dream 2019 holiday right here with Sunshine.co.uk. We have a range of stunning hotels and resorts across the world on offer at incredible prices, meaning you can get some of our best properties for the lowest prices.
Read more about: What's on offer? | Why book your holiday today? | Corfu | Barcelona | Gran Canaria | Tenerife | Portugal
What's on offer?
As you may know, at Sunshine.co.uk we offer holidays to suit every customer, and that applies to our range of 2019 holidays too. Plus, we have an incredible selection of NEW holidays, resorts and locations available this year, giving you even more choice!
Our selection of family holiday packages ensures you can save a bundle when travelling with kids during their school holidays, offering great value with no compromise on quality. Each of our family-friendly resorts is perfectly-equipped for a family vacation, offering plenty to keep the little ones entertained too!
Our all-inclusive holidays can also be secured early at fantastic prices, allowing you to indulge as much as you like without having to worry about overspending! From five-star resorts to poolside apartments, we're sure to find the perfect holiday for you.
Our holidays can be booked with a deposit as low as just £30 per person. To find your perfect holiday, use our handy Holiday Finder and input your requirements to get started.
Why book your holiday today?
Whether you're looking to spend quality time with the family, or are simply in desperate need of some rest and relaxation, booking your 2019 vacation now comes with a number of great perks
Our selection of popular holidays have limited availability, especially when they are on offer at such incredible prices, so booking now means you can secure your place early. Popular beach holiday destinations are in high demand during summer months, and winter exploration trips are more limited on the approach to Christmas, so if you're looking to take a trip during peak times, booking early can help secure the best dates and prices.
Booking early also means your holiday is much easier to pay for, with your initial deposit (starting from just £30 per person) covering the first portion of the payment, and then simple instalments on the run-up to the trip to cover the rest (be sure to check details for each individual holiday for payment schedule details).
Whatever your dream holiday for 2019 may be, booking today with Sunshine.co.uk will allow you to secure a fantastic trip at an incredible price.
Corfu
Secure a fantastic deal on a beautiful Corfu holiday by booking with Sunshine.co.uk, including trips to the popular seaside village of Kavos. Escape to this idyllic island for an unbeatable price by booking today!
Barcelona
Looking for a fun, fascinating adventure with plenty of sun and culture? Our selection of deals on Barcelona holidays could be perfect for you! Book today to secure your trip at our lowest possible prices.
Derby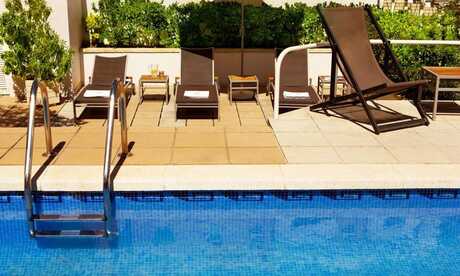 Room Only
Birmingham to Barcelona
Catalonia Sagrada Familia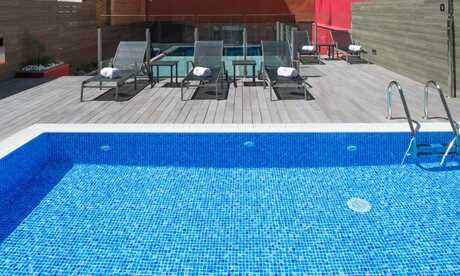 Room Only
Birmingham to Barcelona
Roma Reial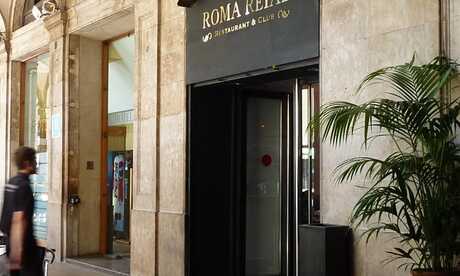 Bed and Breakfast
Birmingham to Barcelona
Gran Canaria
Gran Canaria offers everything that holidaymakers love about seaside holiday destinations: sun, sand and plenty of top-quality resorts available on a half-board or full-board basis. Book today to secure our best possible rates!
Ritual Maspalomas - Adults Only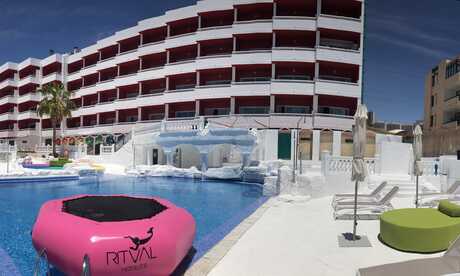 Room Only
London Gatwick to Gran Canaria
Nido del Aguila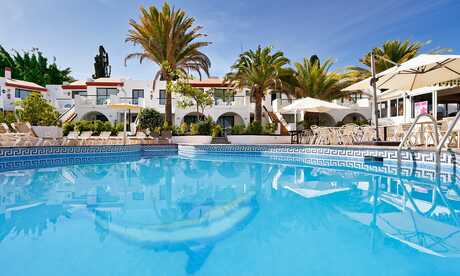 Room Only
Manchester to Gran Canaria
Servatur Puerto Azul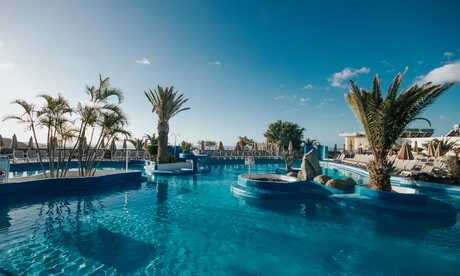 All Inclusive
London Gatwick to Gran Canaria
Tenerife
Escape to the island of Tenerife with one of our unbelievable 2019 holiday packages. Book today to secure your half-board or full-board holiday for our lowest prices, as availability is limited!
Gara Suites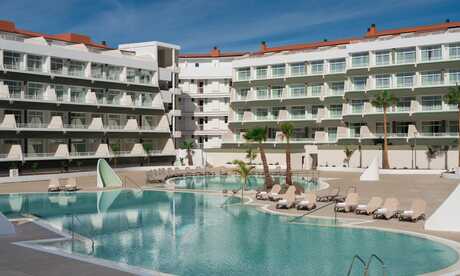 Bed and Breakfast
London Stansted to Tenerife South
Sol Tenerife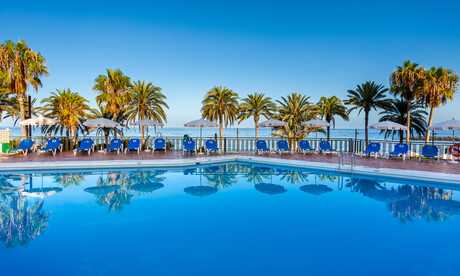 Half Board
London Stansted to Tenerife South
Las Piramides Resort
Room Only
London Stansted to Tenerife South
Portugal
Portugal is known for its incredible climate, welcoming culture and delicious local cuisine, and you can enjoy it all for our lowest possible prices by booking your Portugal holiday today with Sunshine.co.uk!
Muthu Clube Praia da Oura
Room Only
Manchester to Faro
Paraiso de Albufeira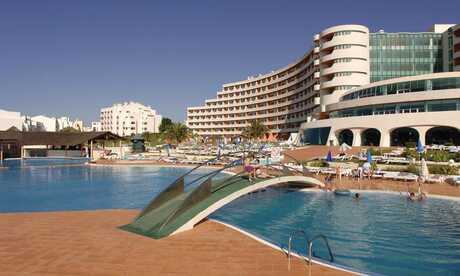 Self Catering
Manchester to Faro
Monica Isabel Beach Club
Room Only
Manchester to Faro
Search the sunshine.co.uk website:
×