Blue Sea Lanzarote Palm
All Inclusive
London Stansted to Lanzarote
All Inclusive
London Gatwick to Dalaman
All Inclusive
London Gatwick to Antalya
All Inclusive
London Gatwick to Antalya
Limak Lara Hotel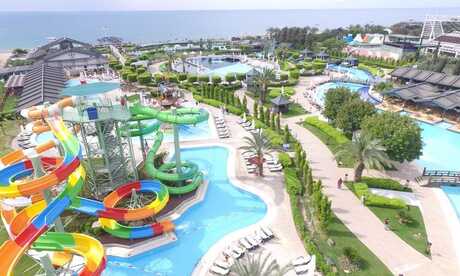 All Inclusive
London Gatwick to Antalya
IC Hotels Santai Family Resort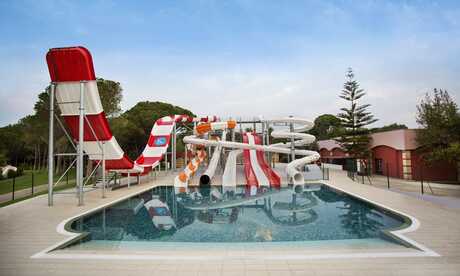 All Inclusive
London Gatwick to Antalya
Vikingen Infinity Resort
All Inclusive
London Gatwick to Antalya
Club Turban Grand Yazici
All Inclusive
London Gatwick to Dalaman
IC Hotels Green Palace
All Inclusive
London Gatwick to Antalya
Why Choose an All Inclusive holiday?
With Sunshine.co.uk, you can find an incredible selection of All Inclusive holiday deals, ranging for value packages to more extravagant options.
If cost is a concern, you'll be thrilled to know we offer packages for as little as £250pp*, and with food, drink, flights and accommodation all covered in the cost, it's a great way to manage the overall cost of your holiday. For those in search of a more indulgent package, we also offer 5-Star holidays in some of the world's most sought-after destinations.
There's no doubt that now is the best time to book to secure your holiday at some of the lowest prices available online, especially for those looking to travel later in the year, or next year. Book your holiday today to secure a fantastic price and dodge any possible price fluctuations!
What's included in an All Inclusive holiday deal?
While unlimited food and drink are a great reason to book one of our All Inclusive deals, there are so many more incredible perks with these packages. Families travelling with young children can benefit from unlimited ice creams, meaning the young ones have plenty to snack on without fear of extra cost of having to say "no" too frequently!
Little touches such as unlimited tea and coffee at breakfast can make a huge difference, and truly allow you to make a noticeable saving when compared to paying every time you use these luxuries.
With these deals you'll also have access to the evening entertainment and shows at many of the resorts. Popular acts within many of the resorts we list include musical acts showcasing the best local bands and solo artists, breathtaking acts such as acrobatics, jugglers and contortionists, hilarious comedy shows including stand-up comedy and gobsmacking wildlife demonstrations! There are often shows suitable for kids, and adult-only shows depending on which resort you choose to visit.
Holiday categories
You might come across a few fancy or confusing titles that some holiday companies use to describe All Inclusive holidays, but essentially they can be categorised into the two following groups.
The first is what we call 'All Inclusive Light' - these packages are limited to breakfast, lunch and dinner served at buffet-style restaurants at the resort, with drinks included at meal times only. The second is the more indulgent 'All Inclusive Ultra' (sounds pretty cool, right?). Ultra packages can include a wide range of additional perks, such as 24-hour snacks, 3 buffet meals per day, with the option to book on-site or dine-around à la carte evening meals, local and premium brand drinks at more than one bar, packed lunches, sports activities, entertainment and services like WiFi, premium TV channels, safe deposit boxes, pool towels and kids clubs which otherwise might have local charges.
Some services are almost never included such as massage treatments or laundering your clothes but you may find that some deals include services such as this. Please refer to our specific hotel pages for more info.
What time of year is best for an All Inclusive holiday?
Choosing where you want to holiday is only half of the equation, you'll also want to think about what time of year is best for your break
You'll need to consider things such as:
School term time: Are you planning to travel with children? You'll likely have to book your break during the school holidays, during which time prices can fluctuate as hotels often increase their fees.
If you're not travelling with children, you may wish to book outside of term time, to take advantage of lower accommodation costs and a little more peace and quiet around the pool. See our selection of adult only holidays to have some guaranteed peace and quiet, any time of year!
Budget: What is your maximum budget for the holiday, and is your ideal destination available within that budget during peak times of the year?
Naturally, most travellers flock to their favourite destinations when the weather is warmest, however, this is often the most expensive time of the year to travel. If you have your heart set on a certain location, you may want to visit outside of peak times of the year to lower the price and stick to your budget.
Seasonality: Much like the UK, every holiday destination is subject to some form of seasonality
Whether that's a change in the temperature and weather conditions or simply the availability of access to local attractions like theme parks and watersports, you'll want to ensure you time your trip so it meets your holiday criteria.
How much do All Inclusive holidays cost?
As with almost every kind of holiday deals, prices vary depending on the length of the flight, the accommodation you choose, what perks are included within the price and the time of year you wish to travel, to name just a few factors.
Our All Inclusive holidays start from as little as £245pp* for affordable escapes, to luxurious long-haul adventures at around £1,741pp*, and everything in-between. We strive to create the best holidays possible to suit any budget, so rest assured no matter what you're looking to spend, you'll receive the best possible value for your money with Sunshine.co.uk!
*Price based on 2 Adults sharing, flying on 1st June 2019 for 7 days.
Is an All Inclusive holiday right for me?
At Sunshine.co.uk, we strive to ensure our selection of hand-picked package holidays cover a broad range of destinations and specifications so we have a great choice of holidays to suit our varied range of customers.
For families, we offer a great selection of child-friendly All Inclusive holidays, including 'kids go free' deals! These packages often include free access to kids clubs, activities and refreshments, as well as all of the usual perks as standard.
For couples, we list a range of luxurious adults-only resorts and packages, perfect for those who are looking for assured peace and quiet on their vacation.
Last Minute All Inclusive holidays
As you may know, it is likely that many hotels and airlines lower their prices if they have moderate to high availability left as the departure date approaches, and with Sunshine.co.uk you can take full advantage of these remarkable price-drops. You can find heavily discounted holidays to an unbelievable selection of destinations, from short-haul beach breaks to long-haul adventures.
For great deals on All Inclusive breaks, you can book a holiday departing soon to make a huge saving. Be sure to book quickly however, as these incredible deals are often snapped-up quickly!
Canaries
Our selection of holidays to the Canary Islands includes incredible deals on trips to Tenerife, Gran Canaria, Lanzarote and Fuerteventura. Book today to secure your All Inclusive trip to the Canaries at our lowest possible prices.
Labranda Isla Bonita Hotel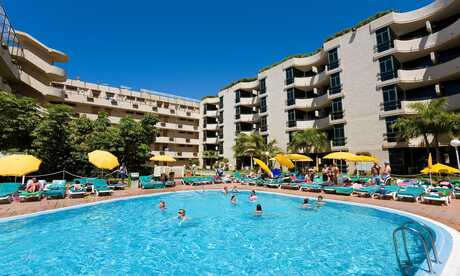 All Inclusive
Manchester to Tenerife South
Checkin Bungalows Atlantida
All Inclusive
Manchester to Tenerife South
Sol Tenerife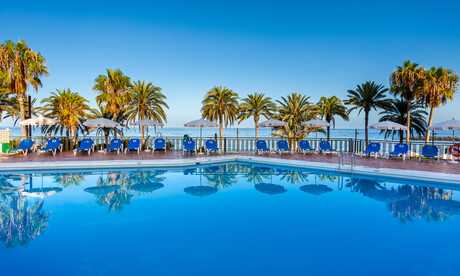 All Inclusive
Manchester to Tenerife South
Spain
Enjoy a truly luxurious All Inclusive holiday to Spain at incredibly competitive prices with Sunshine.co.uk. Book soon to secure your flight and accommodation at our lowest possible rates.
Sol Pelicanos Ocas
All Inclusive
East Midlands to Alicante
Sol Principe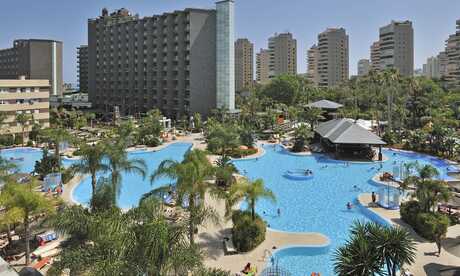 All Inclusive
London Stansted to Malaga
Dynastic Hotel
All Inclusive
Birmingham to Alicante
Balearics
Escape to the Balearics on the trip of a lifetime and have every want and need catered for with one of our unbeatable All Inclusive package holiday deals. Enjoy your trip to the Balearics at an incredibly competitive rate with Sunshine.co.uk.
Globales Mimosa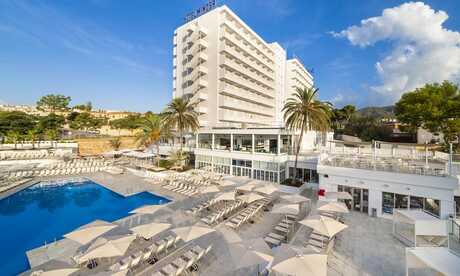 All Inclusive
Manchester to Palma Majorca
Hotel Palia Dolce Farniente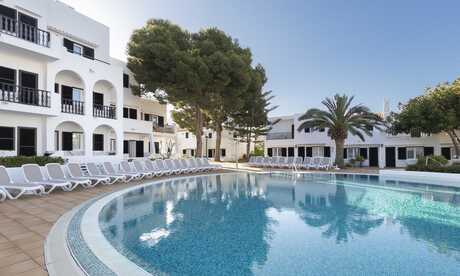 All Inclusive
Manchester to Palma Majorca
Hipotels Said
All Inclusive
Manchester to Palma Majorca
Turkey
Looking to enjoy the Turkish climate and cover all of your food and drink needs in advance? Look no further than our deals to Turkey and relax in the sun, breaking for a bite to eat and a drink at one of the fantastic resorts we have on offer.
All Inclusive
London Gatwick to Dalaman
All Inclusive
London Gatwick to Antalya
All Inclusive
London Gatwick to Antalya
Greece
Greece is known for its idyllic climate, clear waters and incredible range of holiday hotspots and resorts, and you can enjoy it all for an unbeatable price by booking with Sunshine.co.uk! Be sure to book soon to take advantage of our lowest prices.
There's All Inclusive and there's All Inclusive in Dubai. A city filled with luxury resorts, there's so much choice when it comes to picking where to stay. From the heart of the city to the beachfront, there are hotels perfect for families, couples, friends, and resorts that cater to everyone. If you're looking to indulge in style, a sun-soaked All Inclusive break to Dubai is for you.
Movenpick Bur Dubai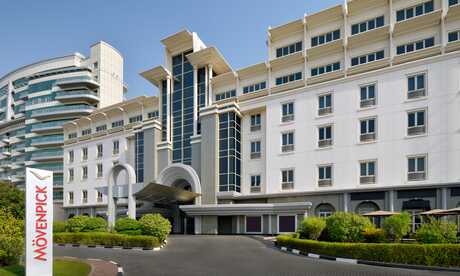 All Inclusive
London Stansted to Dubai
Dukes The Palm, a Royal Hideaway Hotel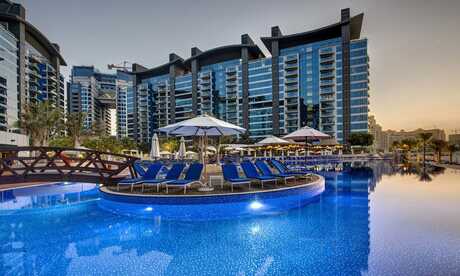 All Inclusive
London Stansted to Dubai
Al Hamra Residence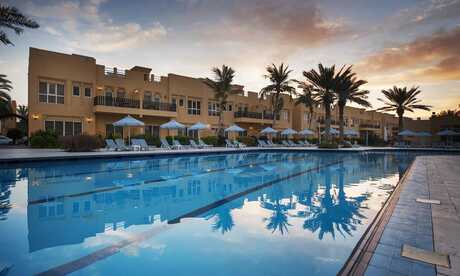 All Inclusive
London Stansted to Dubai
reviews recommend Sunshine.co.uk
Search the sunshine.co.uk website:
×