Holidays to Cala d'Or
Magical waters, scenic coves hidden in the coastline and all too tempting Majorcan cuisine – Cala d'Or holidays offer everything we love about sunny beach breaks and more. This charming resort town welcomes visitors with open arms, making it a hit for family holidays and a winner with couples escapes too. Wine and dine in the evening time with the ones you love, make a splash in the Med and let the heat of the Spanish sunshine soothe your soul, holidays in Cala d'Or are sure to tick all the boxes on your holiday checklist.
Palma Mazas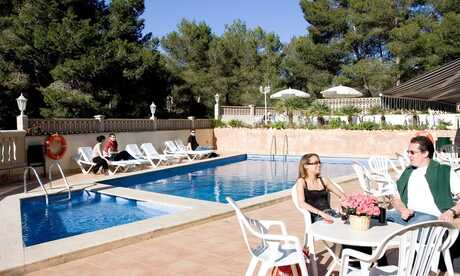 7 nights
Bed and Breakfast
Return flights from London Gatwick
Arcos Playa Apartments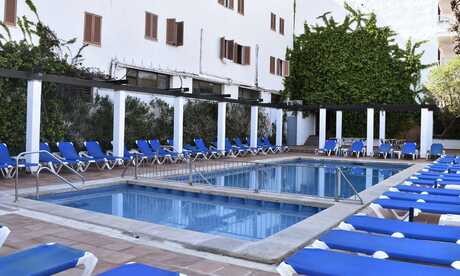 7 nights
Self Catering
Return flights from London Gatwick
Pinomar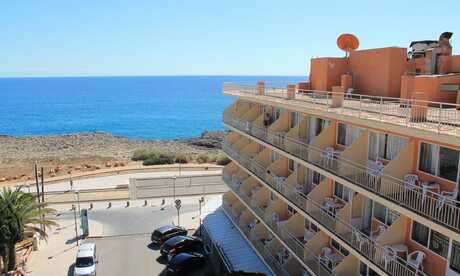 7 nights
Bed and Breakfast
Return flights from London Gatwick
Oasis D'or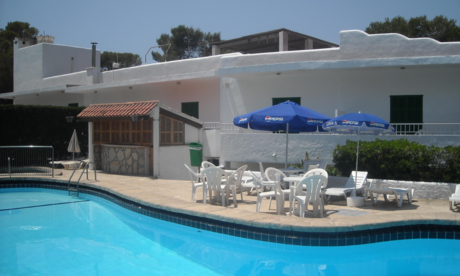 7 nights
Bed and Breakfast
Return flights from London Gatwick
Hotel Playa Blanca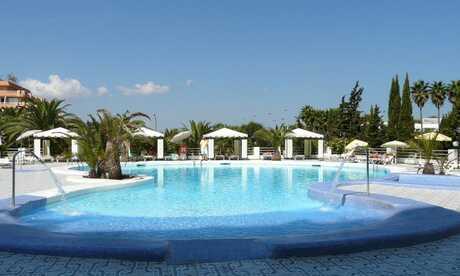 7 nights
Bed and Breakfast
Return flights from London Gatwick
Playamar Hotel and Apartments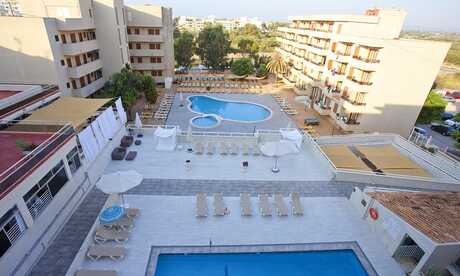 7 nights
Bed and Breakfast
Return flights from London Gatwick
Playa Moreia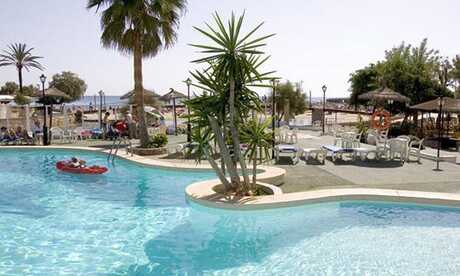 7 nights
Self Catering
Return flights from London Gatwick
Teix - Adults Only
7 nights
Room Only
Return flights from London Gatwick
Europa Apartments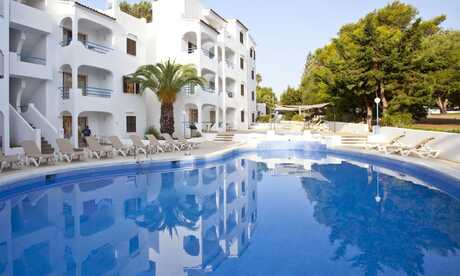 7 nights
Self Catering
Return flights from London Gatwick
Why Holiday in Cala d'Or?
If you're seeking a relaxing escape, then the resort of Cala d'Or offers all the beauty of a Majorcan break, with a peaceful atmosphere that makes it perfect for those looking for laid-back fun in the sun. To make it all the merrier, Cala d'Or is also home to some fantastic hotels. From ultra-sleek and modern picks to budget-friendly self-catering options and all-out fun family resorts – there's something for everyone. This small but mighty destination boasts beautiful beaches, a scenic marina and a pretty town with plenty of local cocktail bars and welcoming restaurants to explore.
Beaches in Cala d'Or
Cala d'Or is home to a handful of beautiful golden coves and sandy bays that offer some of Majorca's most dreamy turquoise waters. Waters this clean only mean one thing; it's a dream for water babies, with snorkelling, swimming and boat trips on the agenda for every beachgoer if they choose. Prefer to perch by the water's edge? No problem. The sweet sands of Cala Esmeralda Beach provide the perfect sun-soaking spot for any avid book worm, and they're also ideal for the professional people watcher too. This incredible scenic cove is shrouded in vibrant green pine trees and sits peacefully between the edges of the neighbouring cliffs, you simply won't want to miss it. Breathe in the breezy beach air, dig your toes deep into the sand and gaze out upon the soothing crystal waters – this place is like heaven on earth. So kick back, relax and enjoy.

One of the most popular beach picks has to be Cala Gran, with loungers, parasols, watersports and beachside cafés; it's got everything you need for the perfect beach day! But if you're off on a quest to find tranquil turquoise waters, then don't leave without visiting Plage Cala D'or. This quieter cove has paradise written all over it, so if you're looking to laze away the days surrounded by awesome views, then this one is for you.

Food and Drink in Cala d'Or
As if holidays in Cala d'Or didn't offer enough already, the heavenly cuisine at the heart of this Majorcan town just adds that extra special touch. Find traditional Majorcan eats in plenty of local restaurants, from mouth-watering cured meats that are too tempting to resist, fresh seafood eats and olive infused recipes, home-grown from the islands very own olive groves. Feast like a local and try some of these most-loved Majorcan dishes. To start, many restaurants serve up baskets of crusty sliced bread with aioli – a delicious garlic dip that we can guarantee you won't be able to get enough of. Veggie lovers should try Tumbet as their main, with heap loads of aubergine, peppers and potatoes layered in lashings of scrumptious tomato sauce – this one is sure to be a winner. If your passing a local patisserie, keep an eye out for the island's favourite sweet, Albaricoque, which you'll discover is a sponge cake based treat filled with fruity apricots. If you fancy an authentic Spanish tipple to accompany your feast, try a splash of sangria, this red wine punch will pair perfectly with any Majorcan meal!
Visiting Cala d'Or
On your Cala d'Or adventure, there's plenty to discover. Get up close to ocean life with a visit to the Acqua Life Dive Center, where you can learn to dive from the experts and make holiday memories you'll never forget. The centre is based in one of the top ten diving spots in the Mediterranean, and with the varied frenzy of vibrant fish species found in these blissful blue waters, it's hardly a surprise. If you prefer to do your exploring above the waters, then make sure you take a stroll over to Es Forti, where you'll be rewarded with simply stunning sunset views and the chance to see the old fort overlooking the sea. Jump into the local Cala d'Or culture with a meander around the Marina De Cala D'Or, where you can watch the fishing boats bob along the water and waste away the afternoon at a local café. As the sun sets there are plenty of places to raise a glass, like The Quarterdeck, a popular gin and cocktail bar overlooking the waters. With great views, good music and even better cocktails, it's the perfect end to a sun-soaked day.
Useful Info for Visiting Cala d'Or
Cala d'Or's captivating coastlines can be reached by a quick two and a half hour flight departing from most UK airports. Majorca sits just an hour in front of UK time and the currency used is the Euro. The summers here see toasty temperatures of 27°C on average throughout the sunny months of July, August and September. Whilst the months of May, June and October still prove popular with those seeking breezier beaches as the sunny skies persist. After an evening of wining and dining, ask the waiter for la cuenta por favour , which translates as the bill, please!
Search the sunshine.co.uk website:
×