Oporto Holidays
Oporto is a stunning city in Portugal, and the region surrounding it shares the same name. Also known as Porto, this destination is great for sun-seekers of all kinds, including families, groups and couples. Fancy combining a chic city break with beaches nearby and adventure wherever you look? Breathtaking views, river cruises and vibrant attractions await. Oporto ticks all the boxes for your next sunny holiday.
Algarve Mor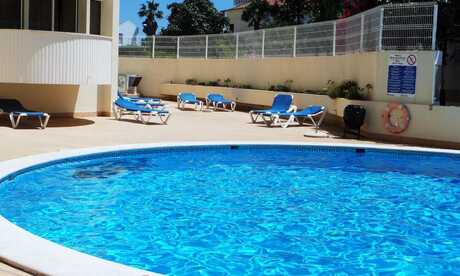 7 nights
Self Catering
Return flights from London Gatwick
Interpass Solvau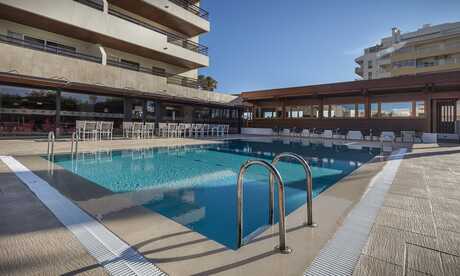 7 nights
Room Only
Return flights from London Gatwick
Quinta Das Figueirinhas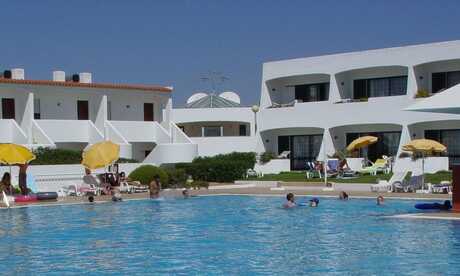 7 nights
Room Only
Return flights from London Gatwick
Bayside Salgados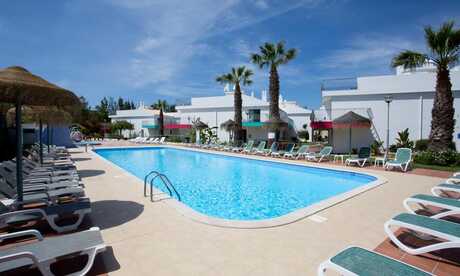 7 nights
Room Only
Return flights from London Gatwick
Cheerfulway Minichoro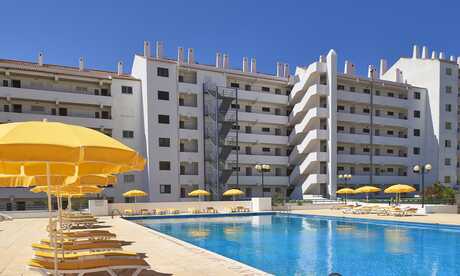 7 nights
Self Catering
Return flights from London Gatwick
Cantinho do Mar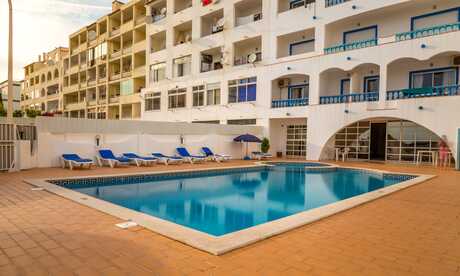 7 nights
Room Only
Return flights from London Stansted
Mirachoro Albufeira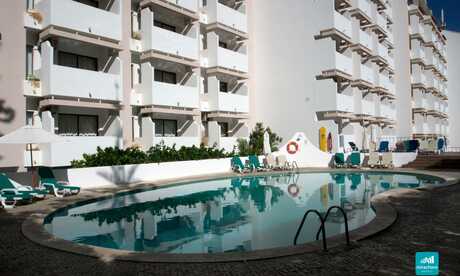 7 nights
Room Only
Return flights from London Gatwick
Estrela Do Vau Turisticos Apartments
7 nights
Room Only
Return flights from London Gatwick
Be Smart Terrace Algarve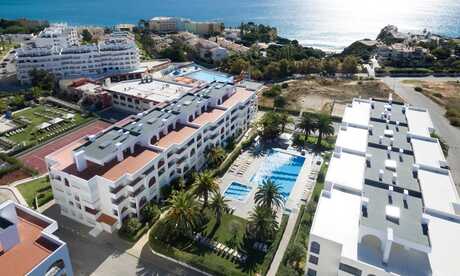 7 nights
Room Only
Return flights from London Gatwick
Why holiday in Oporto?
Oporto is the second-largest city in the country. Here you'll find heritage and history alongside an exciting, contemporary scene of restaurants, bars and music venues. With sweeping views over the River Douro to complete the unique setting and plenty of sandy beaches within reach, you'll fall in love with your surroundings as soon as you land in Oporto. This destination has it all. You can bask in the Portuguese sun by the sea, sip local wine by the riverside or time travel to the past at the museums and UNESCO World Heritage sites. Hot summer weather that routinely reaches 25°C – ideal for relaxing and exploring alike – is another huge draw for visitors to Oporto from all over the world.
Beach holidays in Oporto
Fringed by the shores of the Costa Verde, the Oporto region has its fair share of inviting beaches; taking a picturesque tram ride from the city centre is a fabulous way to discover them. We recommend checking out Matosinhos Beach if you're looking for the quintessential sun, sea and sand. This golden stretch is a favourite spot for sunbathers and surfers alike and offers plenty of watersports opportunities, places for kids and areas to relax with a drink or a snack. There is also a network of coves, bays and pebbly beaches to stumble upon in nearby Foz and further along the coastline in resort towns like Esposende and Vila do Conde.
What to eat and drink in Oporto
Oporto holidays are a great chance to sample a delicious glass of port at the source. Known locally as vinho do Porto, this popular fortified wine was originally created in the Douro Valley and is the ideal way to toast to your holiday. Port is often considered a dessert wine and pairs perfectly with a sweet Portuguese treat like a pastel de nata (custard tart). Want to learn more? Join a wine tasting tour of the Douro Valley vineyards – you'll be a posh sommelier in no time.

If alcohol isn't your thing, the food scene in Porto is a thriving blend of traditional fare and contemporary world cuisine. We can't recommend a Francesinha enough. This signature sandwich is a sight to behold, with ham, cheese and steak making a heavenly combination that's comforting and new all at once. Prefer to step outside your comfort zone with things to eat? Visit towards the end of June to experience the night of Sao Joao (St. John) – the longest night of the year. Not only is this festival a brilliant way to see Porto at its best, but you'll also be able to sample the dedicated delicacy: barbecued sardines! Veggies will also love caldo verde, a delicious soup made from shredded cabbage.
Visiting Oporto
There are so many ways to experience this destination, from taking the Funicular dos Guindais cable car up to see the surrounding cityscape or boarding the steam railway for a gentle, scenic trundle through the countryside. We think one of the best ways to find the heart of the Oporto is to experience a six bridges river cruise along the River Douro. Not only can you learn the history and significance of landmarks and buildings by the riverside, if you time it right you can watch the sunset from the best seats in the house – or boat, in this case.

Book lovers, architecture nuts and Harry Potter enthusiasts cannot miss a visit to the Porto Lello Bookstore. Part shop, part literary temple, the winding stairs and ornate décor in this store is said to have inspired J. K. Rowling's magical creative vision – she lived in Porto while she was writing her first book! Make sure you score a ticket before you go, as this photogenic attraction is in high demand. Don't worry though, the cost can be redeemed against a book purchase inside the shop.

For a unique way to spend the afternoon, delve into Porto Legends. This underground immersive experience is unlike anything we've seen before. Mysteries and stories are projected onto the walls of the cavern-like spaces, where Porto landmarks play as big of a role in the unfolding mysteries as the star-studded cast of voice actors. Listen out for one and only Jeremy Irons!
Important Information for visiting Oporto
Flight times to Oporto vary but are usually around the two and a half hour mark from London. Your holiday spends will need to be converted to Euros, and the official language of Portugal is Portuguese - although English is often widely spoken, especially in cities like this one. There is no time zone between the UK and Portugal, which is a bonus for making people back home jealous of your holiday snaps without having to work out when they'll be awake.
Search the sunshine.co.uk website:
×