Long Weekend Breaks
Weekends are great, taking the kids to the park for the day, meeting your mates down at the local or simply staying in with your other half – but sometimes it's time to switch it up. Longing for a holiday, or even just a few days in the sun, but your annual leave is telling you otherwise? Well, a long weekend away catching some sunshine could be the answer you're looking for.
Why are Long Weekend Breaks so great?
There are so many possibilities when it comes to weekends away. You could buzz off to Barcelona on Thursday night for three whole days of exploring and only take a day's leave, returning to work Monday morning with that post-holiday glow. Or, skip the Monday blues and fly to the beautiful Balearic islands on a Friday evening, getting a full weekend of fun in the sun to be back in work on Tuesday for a four-day week!
Playa Moreia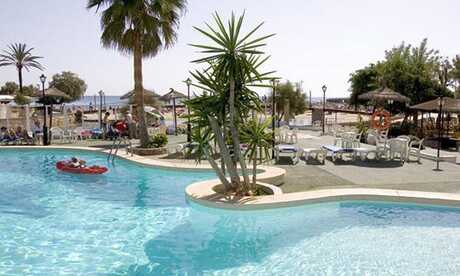 7 nights
Self Catering
Return flights from Manchester
Arcos Playa Apartments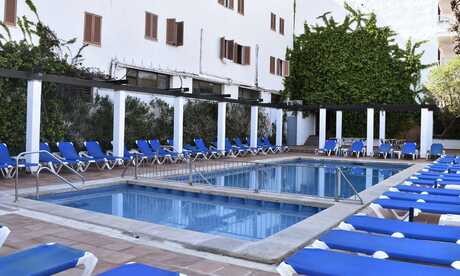 7 nights
Self Catering
Return flights from Birmingham
Europa Apartments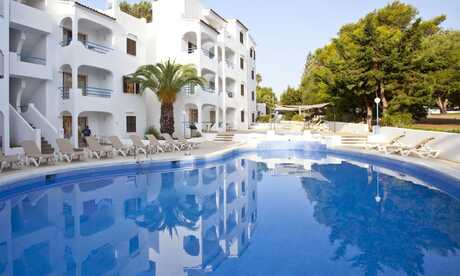 7 nights
Self Catering
Return flights from Manchester
Where to go on your Long Weekend Break?
You may think the answer is 'anywhere' and you're quite right, you can go anywhere on your long weekend away. However, to make the most of your few days under the sun, a shorter flight and transfer time are preferable, as it gives you more time to relax, have fun and explore the destination. With Spain only a short hop away, it's a favourite for a few days of sunshine. Whether you're taking your besties to Benidorm or want a magical couple of nights in Marbella – the quick and easy flight mixed with the sunny weather and affordable accommodation make it a perfect long weekend escape. Not to mention the Balearics and Portugal too! As both offer sandy shores and short journey times, as well as a variety of resorts for families, couples and groups. Feeling fancy? Why not try one of our 5-star escapes and enjoy a long weekend in luxury, so if you're looking for a special getaway for a few days, then you've found it!
Who to go on your Long Weekend Break with?
Thursday or Friday evening flights might scream 'Stag/Hen Do' in your mind, but long weekends away are for everyone! Yes, it's fantastic meeting your mates at the airport after work on a Thursday, ready to jet off for a few days of fun, but you could have an incredible weekend away with anyone. How amazing would it be to get home on a Friday evening, grab your bags with your other half, and off you go for a romantic three-night break in Menorca? Or, if you've got little ones, teens or even adult kids – a spontaneous family getaway to sunny Spain would go down a treat and makes for some top-quality family time.
Rosy Suites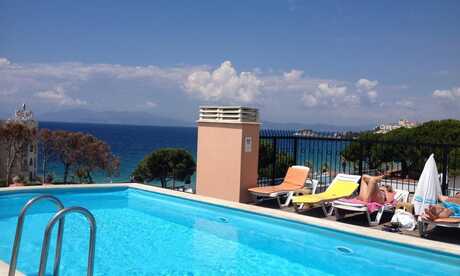 7 nights
Self Catering
Return flights from London Stansted
Hotel Ali Baba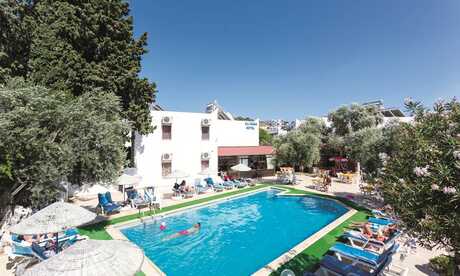 7 nights
Bed and Breakfast
Return flights from London Stansted
Kavala Studios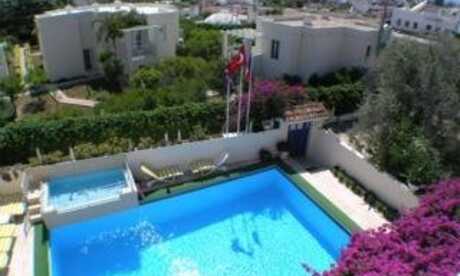 7 nights
Room Only
Return flights from London Stansted
reviews recommend Sunshine.co.uk
Search the sunshine.co.uk website:
×