Bank Holiday Breaks 2020
Why book a bank holiday getaway?
The only thing better than booking a sunny getaway is booking a sunny getaway that uses less of your annual leave! Savvy holidaymakers are taking full advantage of their long weekends and using the opportunity to spend a few days in the sunshine. So, whether you fancy a week in the sun for Easter, a May Bank Holiday getaway or a sizzling summer break in August, we're sure there's a holiday for you at Sunshine.co.uk.
Which bank holiday is best for me?
The UK is blessed with a few days each year when the majority of us score an extra days holiday and bag ourselves a long weekend. It's only right that we use these wisely and make the most of our extra time with family and friends. But, which is the best option for you? Read on to see the benefits of a bank holiday break throughout the year.
Easter 2020
The Easter bank holiday can vary from year to year – one year you could be enjoying a warm March pre-season break and the next you could be sunning it up on a toasty April holiday. However, one thing never changes – two bank holidays in one glorious weekend. So, you could take a 4-day break using absolutely none of your annual leave or even stretch to a whole week away for only three days of your holiday allowance.
Whilst the UK skies may be gloomy at this time of year, they certainly aren't in other destinations around Europe. There's a huge range of fantastic sun-soaked destinations out there just waiting to be explored. Why not try a long weekend on the Spanish Costa Calida coast or take off to the Caribbean for a week of sun, sea and plenty of fun?
Playasol Marco Polo II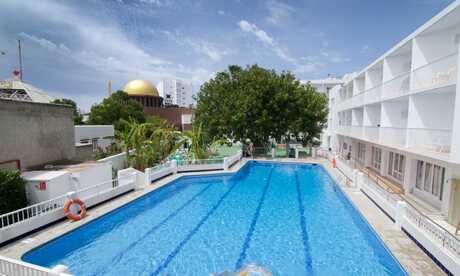 7 nights
Room Only
Return flights from London Stansted
Hotel Ryans La Marina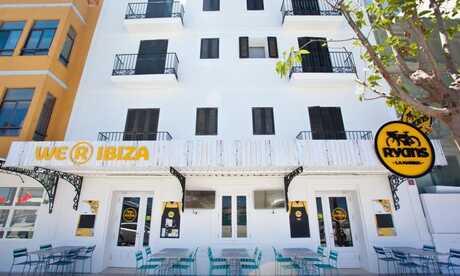 7 nights
Room Only
Return flights from London Stansted
Bcn Port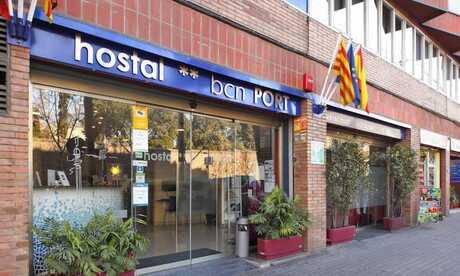 7 nights
Room Only
Return flights from London Gatwick
May 2020
What a great month, May? Not one but two glorious long weekends in the same month. The weather is starting to warm up, there's that hopeful glimmer of a sun-soaked summer on the horizon, so, why not kick off summer with a bang? Jet off for a week's worth of beachy goodness or make the most of the May bank holidays and treat yourself to two three-day breaks?
With Europe starting to warm up nicely, there's no better place to get a head start on that summer tan. With endless beaches and toasty temperatures sitting in their 20's, the Canary Islands are just the place for a start of summer celebration. Enjoy the rolling dunes of Gran Canaria, the volcanic black-sand beaches of Tenerife or pop to Lanzarote for a lunar-like landscape that looks out of this world.
Central Park Apartments - Adults Only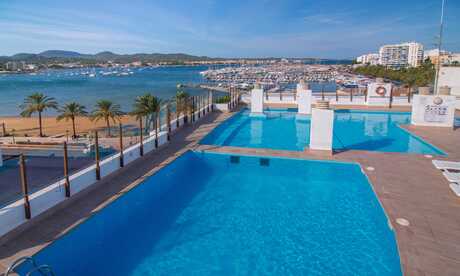 7 nights
Self Catering
Return flights from London Stansted
Siesta Beach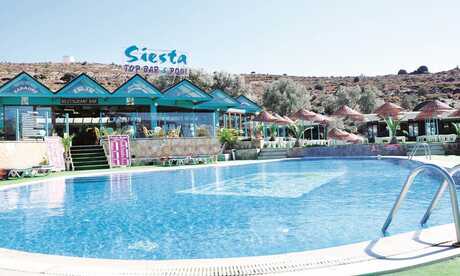 7 nights
Self Catering
Return flights from London Gatwick
Anahtar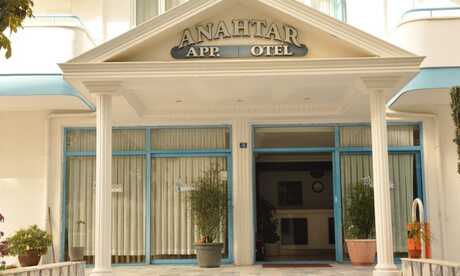 7 nights
Self Catering
Return flights from London Gatwick
August
The long-awaited August bank holiday. This is the one we plan for; it's summer, it's warm – let's plan a barbeque. Then the lovely British weather hits, and all plans are ruined. Sound familiar? Avoid the August bank holiday disappointment and get yourself some proper sun instead. After all, it's going to be autumn soon, so one last sunny break is just what the doctor ordered.
The Balearics are the perfect place for an August getaway. The skies are blue, the waters are warm the temperatures sit between 25 and 35. Plus, the icing on the cake is definitely the flight time. With a short flight time under three hours, you could be on a three-day beach break in less time than it takes to do a full food shop.
Beleret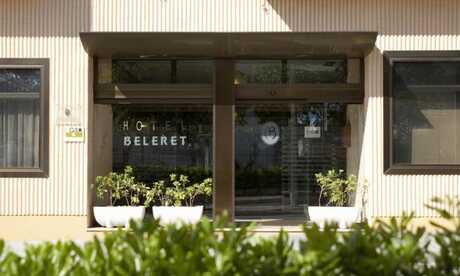 7 nights
Room Only
Return flights from London Stansted
Atarazanas Malaga Boutique Hotel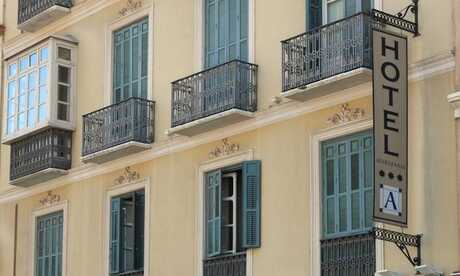 7 nights
Room Only
Return flights from London Stansted
Apartments La Fonda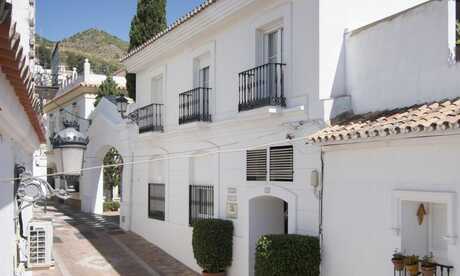 7 nights
Self Catering
Return flights from London Stansted
reviews recommend Sunshine.co.uk
Search the sunshine.co.uk website:
×